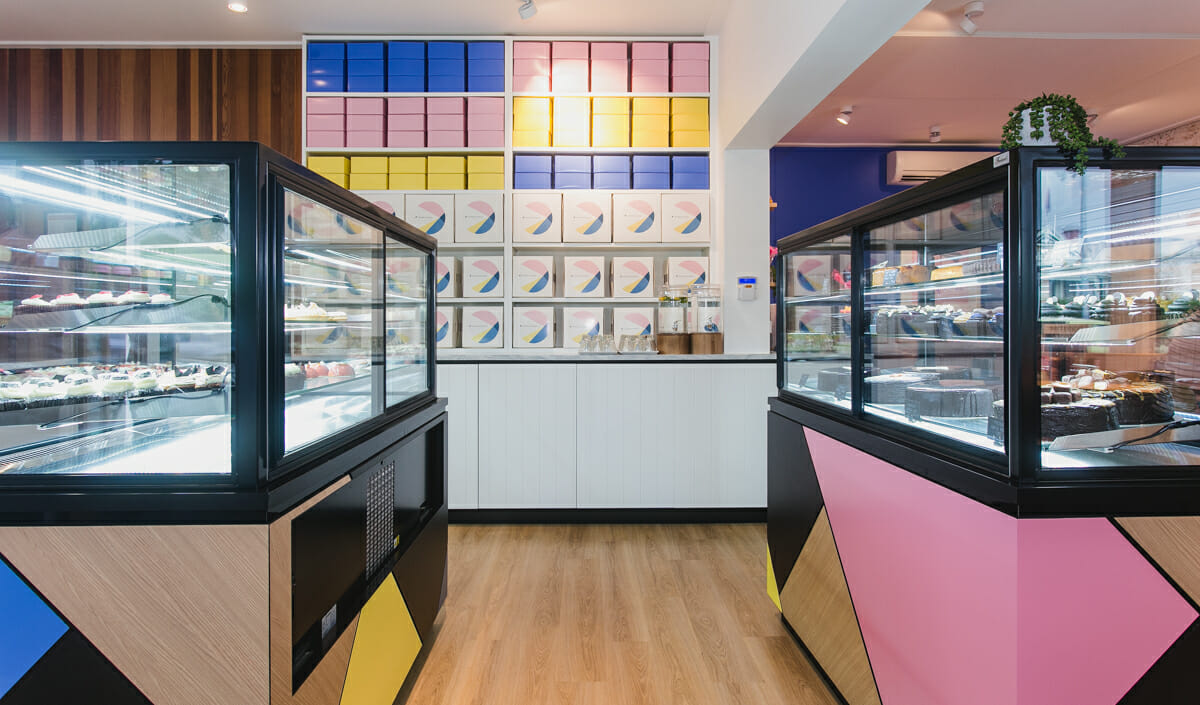 Rocket Kitchen
Location
Mt Eden, Auckland
Services
Site Analysis
Space Planning
Concept Design Development
Detailed Drawings & Documentation
FF&E Solutions
Project Management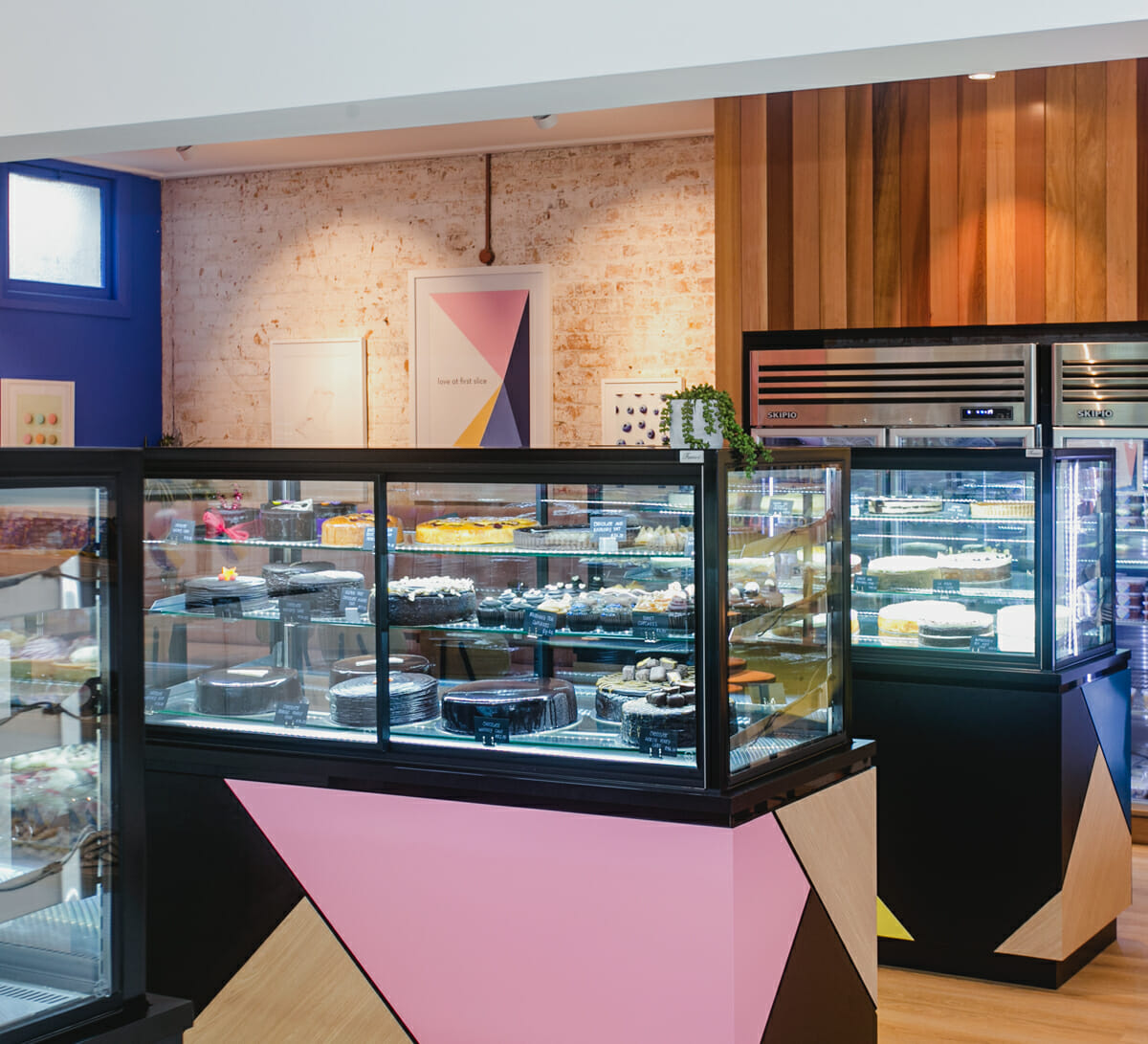 The relocation of an Auckland icon was an opportunity to create a destination location that packed retail punch and delivered on the wow factor.
Rocket Kitchen's rebrand and move from Ponsonby to Mt Eden was an exciting opportunity. Their new corner site had amazing street presence  and their new branding was light, bright and playful, incorporating pastel colours and great shapes. We played with the brand colours to make the space vibrant, bright and almost good enough to taste. We made a feature of the lower section of the refrigerator cabinets, using Rocket Kitchen's brand colours to add a dynamic and vibrant feast for the eyes – and an enticing and intriguing magnet for passers-by.
The size of the space also allowed a hospitality offering to be incorporated, in line with global trends towards a complete brand experience. Shoppers could enjoy hot chocolate or a decadent whisky cake on-store, before choosing from the delicious range of sweet treats to take home. And the counter position means the store's barista is visible from outside, adding a little extra theatre to the store experience.
Let's discuss your next project