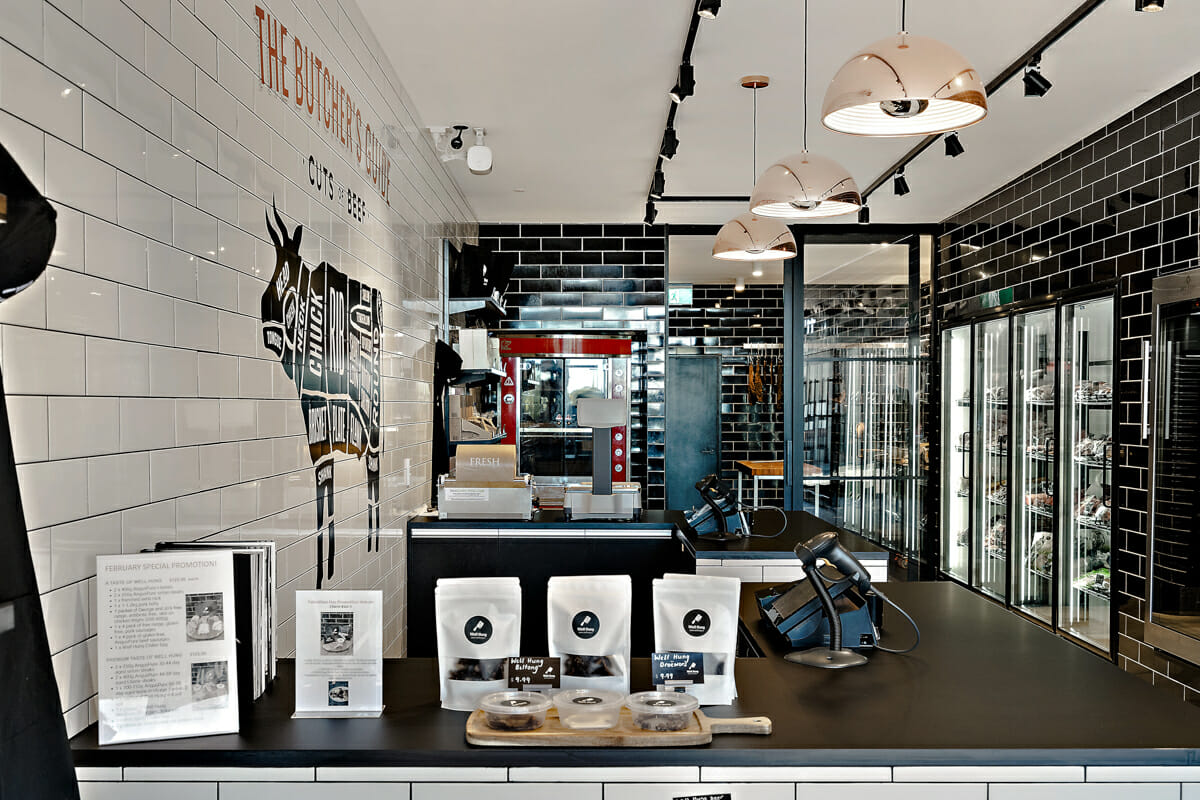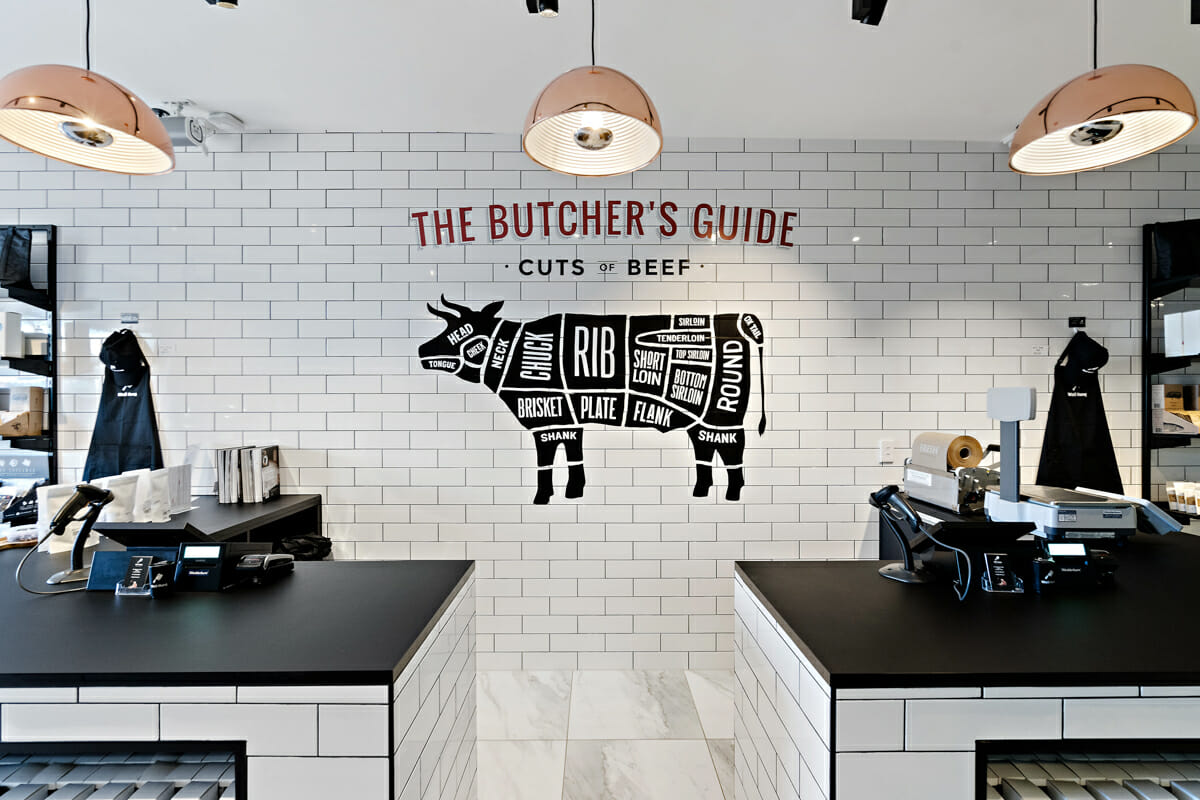 Well Hung
Location
Milford, Auckland
Services
Site Analysis
Space Planning
Concept Design Development
Detailed Drawings & Documentation
FF&E Solutions
Project Management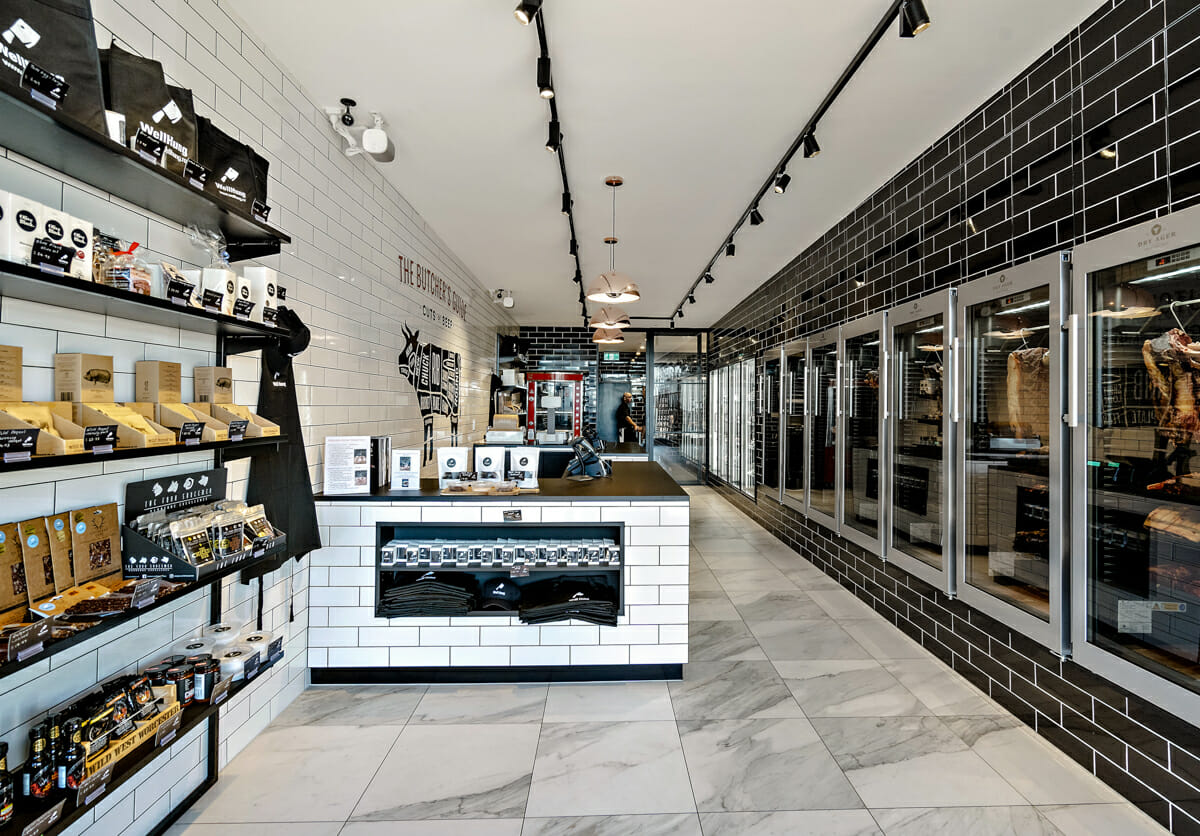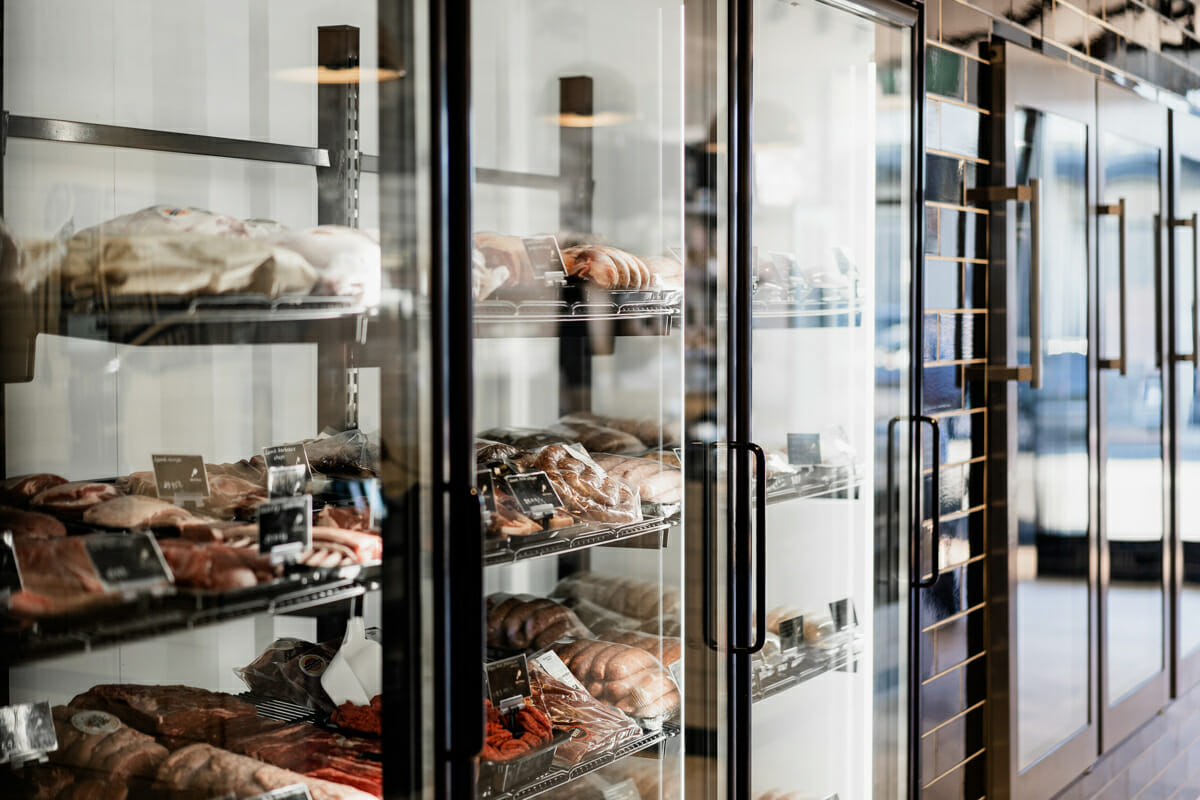 A glass wall that demystifies the butchery process creates compelling retail theatre in a premium, customer-centric environment.
For Well Hung's flagship butchery concept store, providing the best quality aged meats, we wanted a design that centred the customer, overhauling the traditional butcher shop experience and creating a layout that was modern, striking and reflective of high end value. The resulting store has a premium feel, matching the quality of the product and the knowledgeable service on offer. This store is particularly striking from the outside visually, framed with a simple black shopfront that allows passersby to see inside, view the retail theatre unfolding inside, and be drawn in to experience more.
A key feature is a white wall with a large graphic of a beef cow, where butchers can talk customers through where the cuts of meat come from on the animal and further engage in conversations that showcase their experience and expertise. A U-shaped counter allows for meat to be packaged, and transactions and conversation to be had, side by side with the customer, to emphasise the personal and friendly approach to service.
Let's discuss your next project