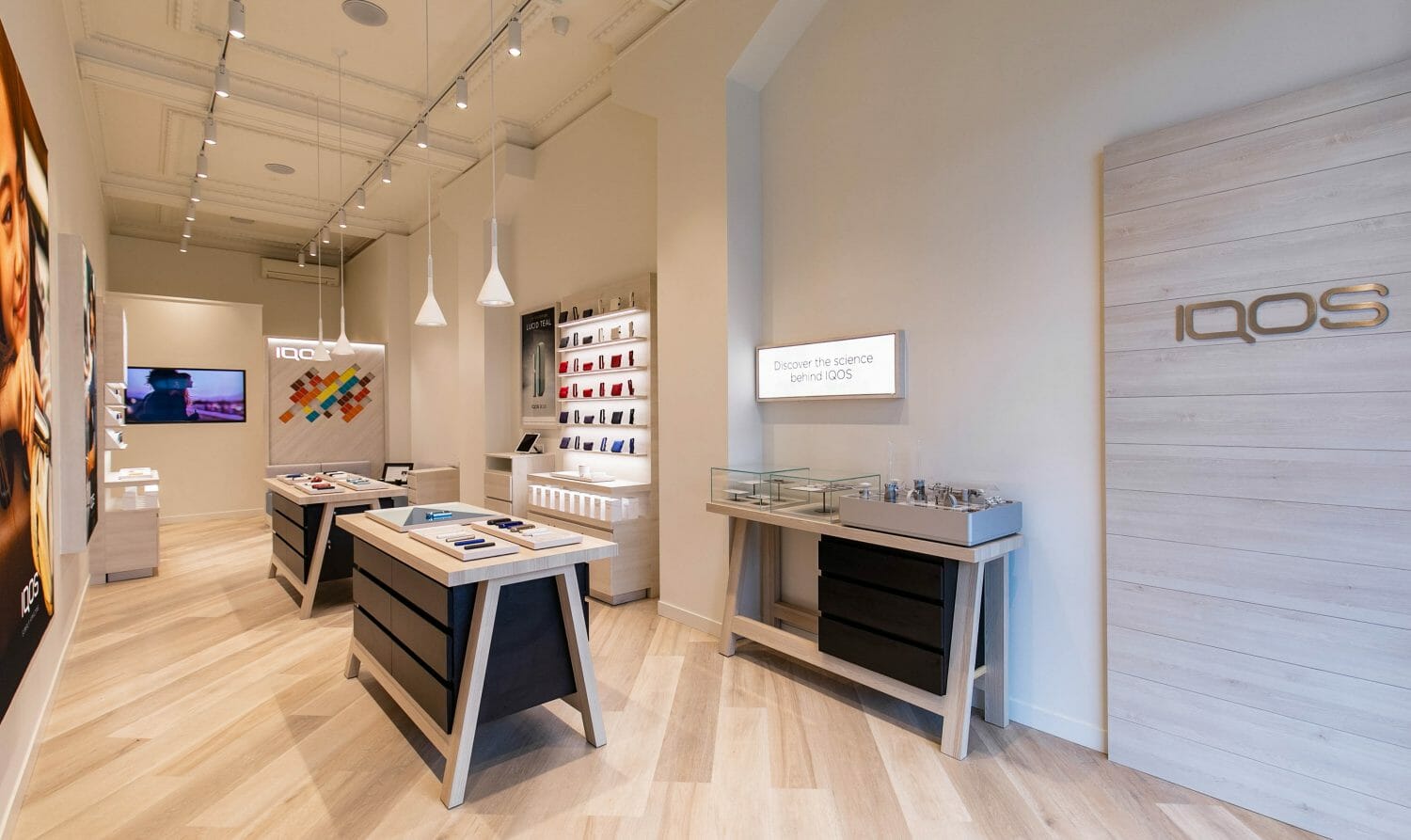 IQOS
Location
Newmarket, Auckland
Services
Space Planning
Concept Design Development
Detailed Drawings & Documentation
FF&E Solutions
Project Management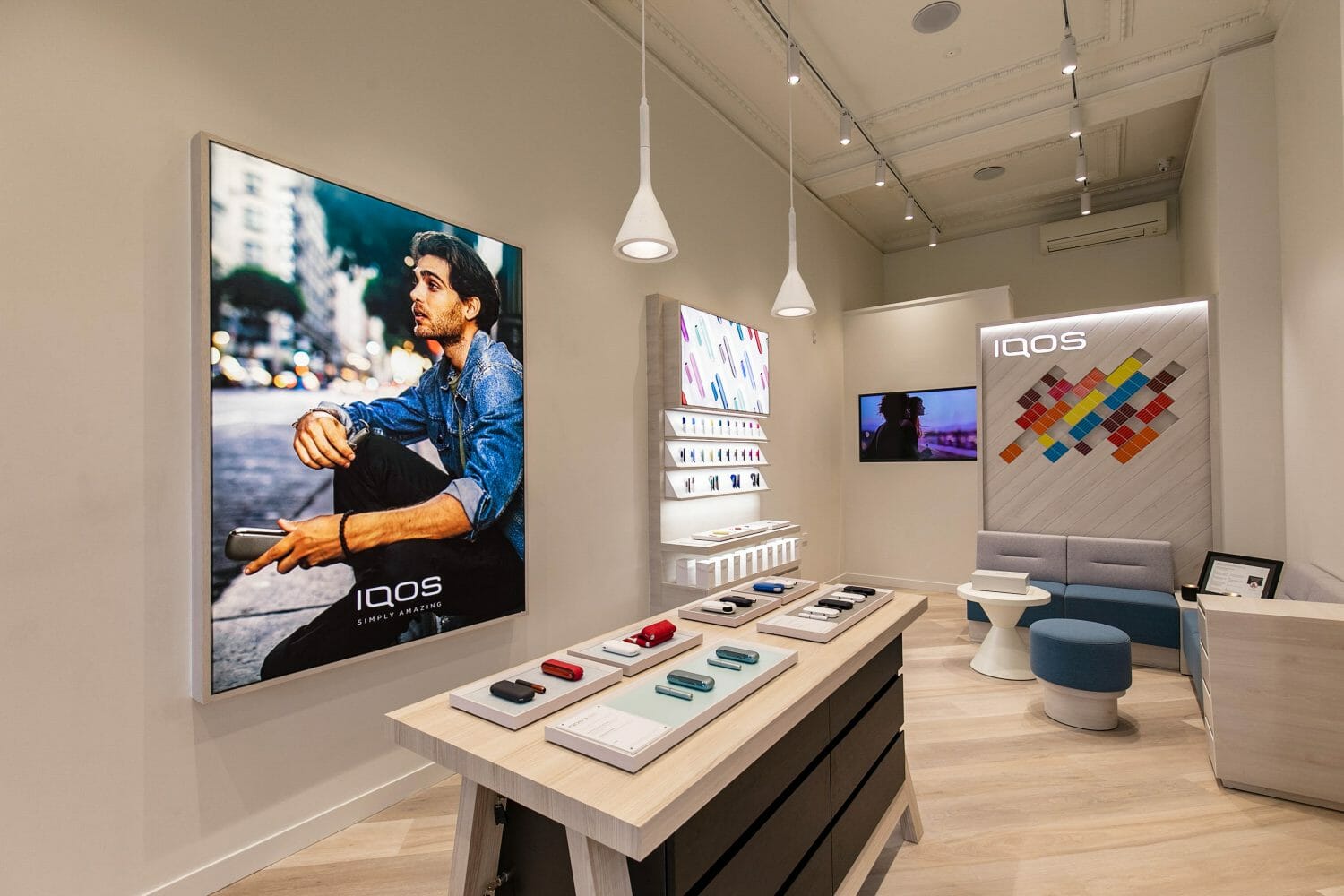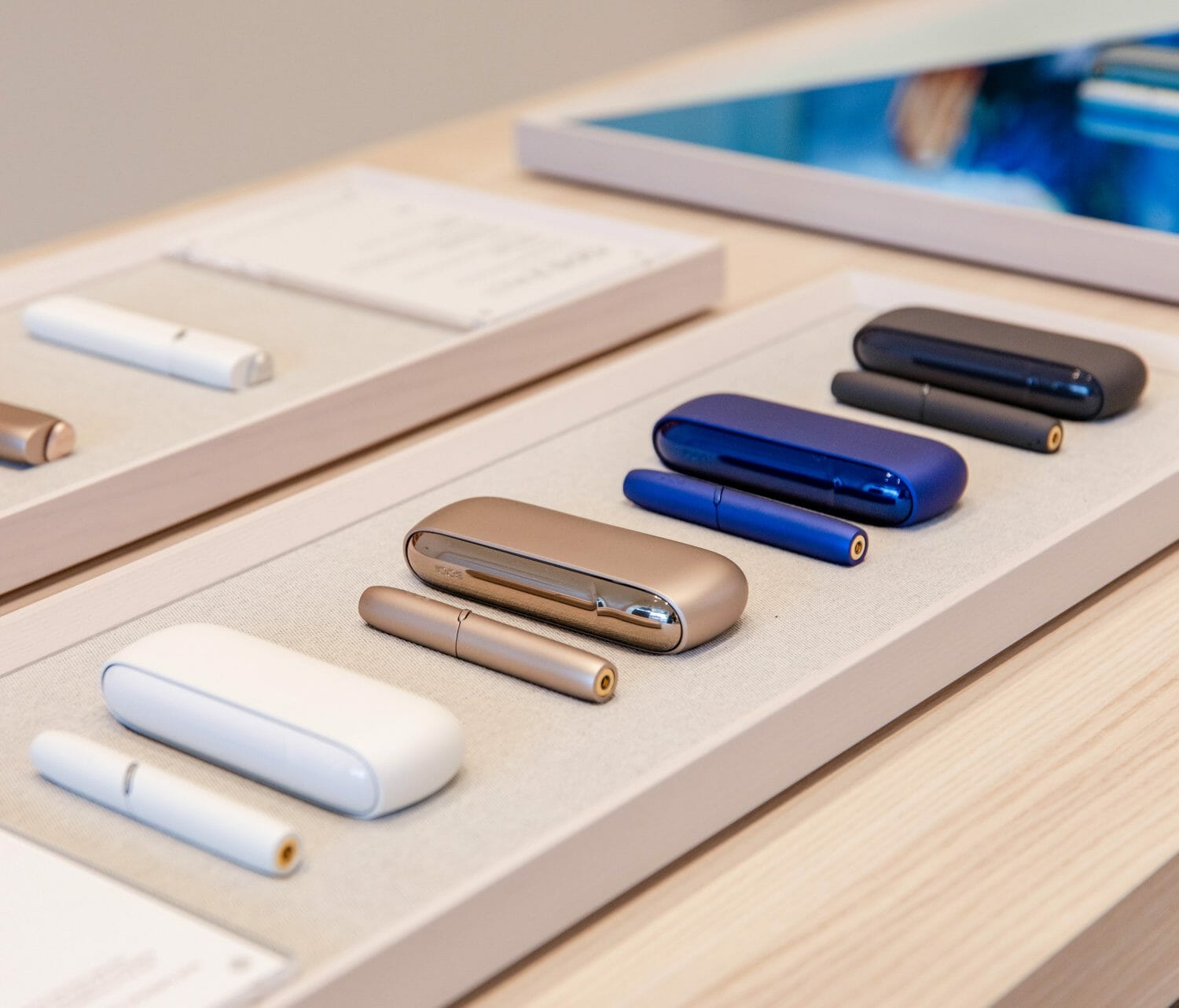 An award winning  modern, minimalistic interior with natural-coloured timber fixtures to offset the otherwise bright, stark space.
The IQOS store in Newmarket is home to breakthrough vape technology and their first permanent New Zealand store. Making an impression mattered. Spaceworks managed every aspect of the project, developing a design that adapted the client's global guidelines to local materials and methods. The plan, design and detailing of the store helps promote and IQOS' ethos and reinforce its brand presence.
A sleek and minimal storefront design with an engaging AV screen draws shoppers inside, to an efficiently planned, luxuriously appointed store that reflects the quality and design inherent in the IQOS product range. When clients enter an IQOS store, the shop assistants offer them an initial consultation and guide them through the science behind the brand's products. A seated booth for client consultations elevates the experience of luxury. Clean lines and experiential technology ensure it feels like a place for buying high tech devices, not a tobacco shop.
Let's discuss your next project