The Anchorage – Hopper Living
Location
Marsden Cove, Northland
Services
Briefing Concept
Design Developed
Design Detailed Drawings
FF&E Solutions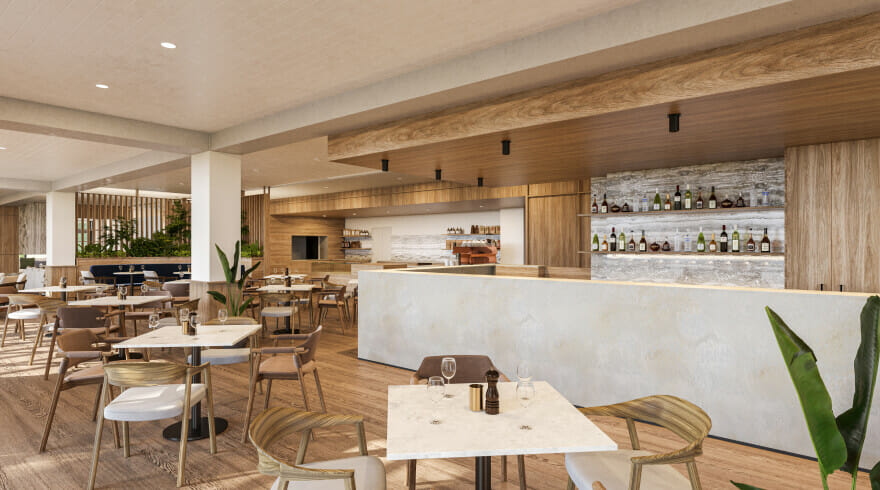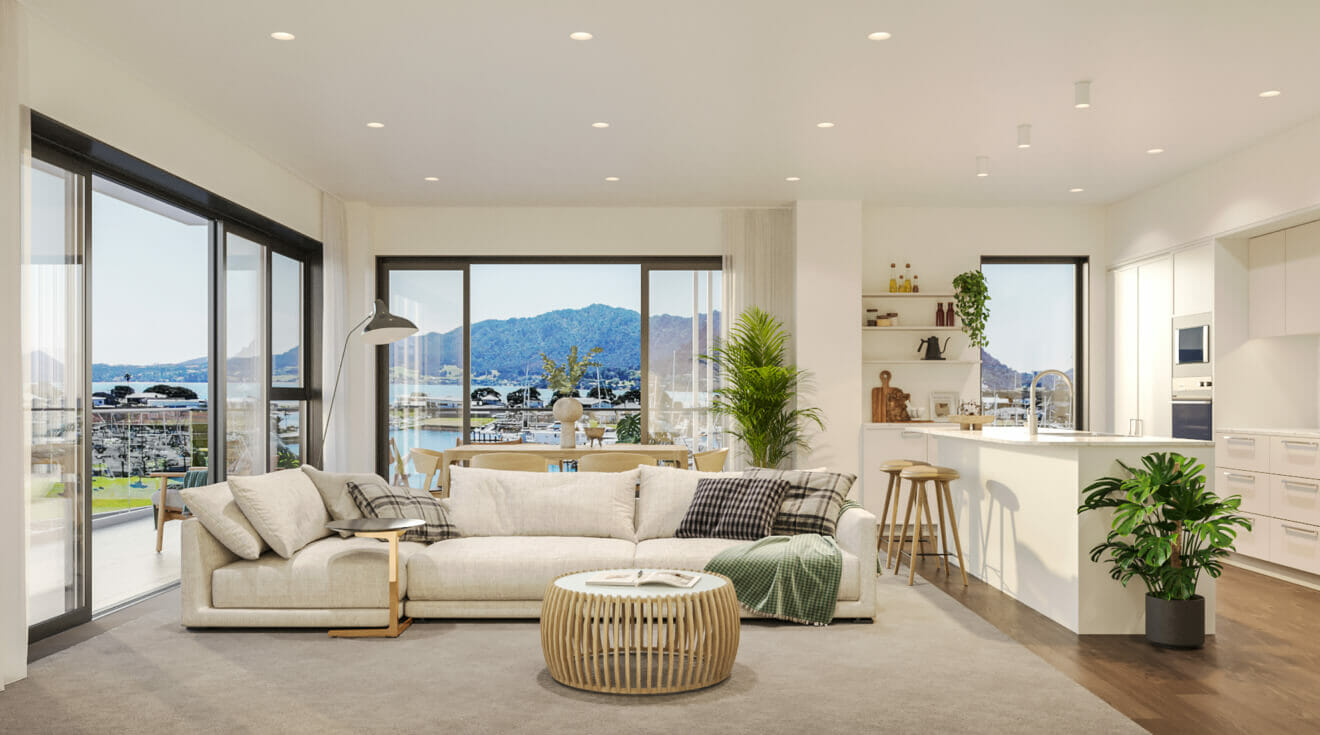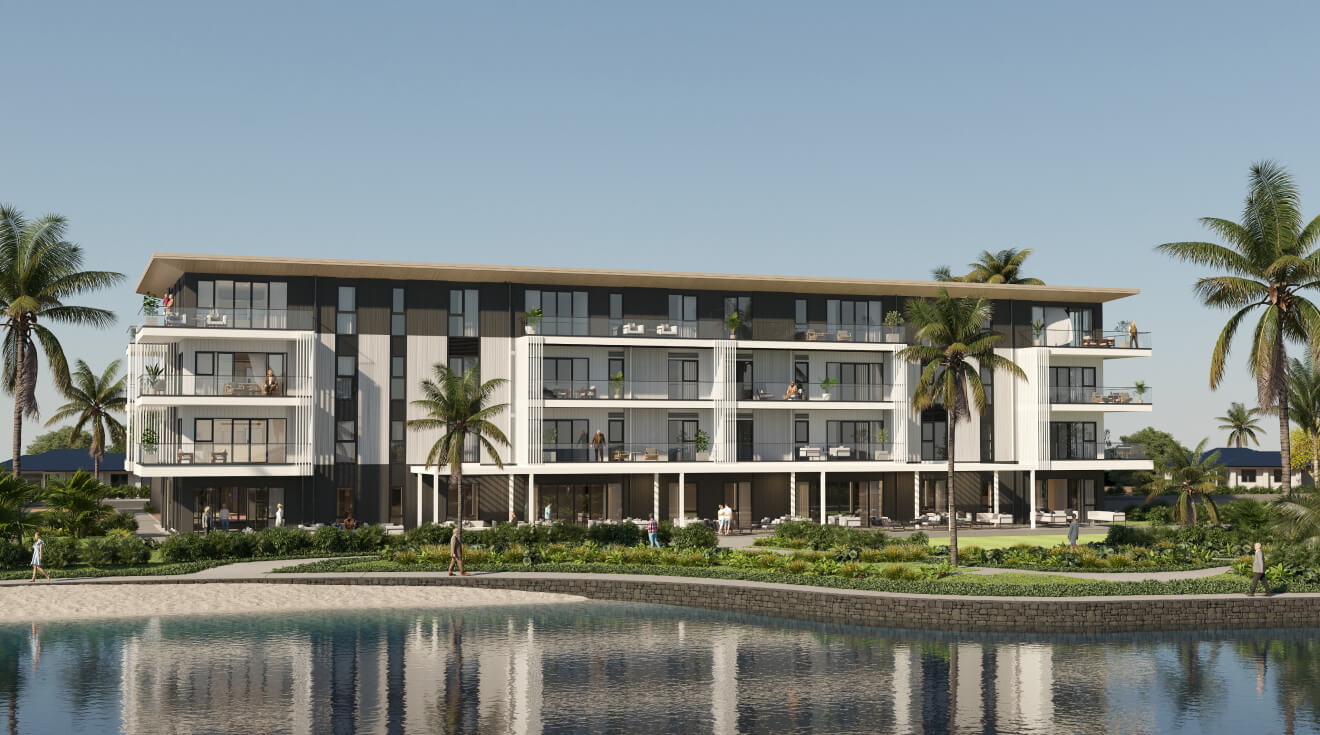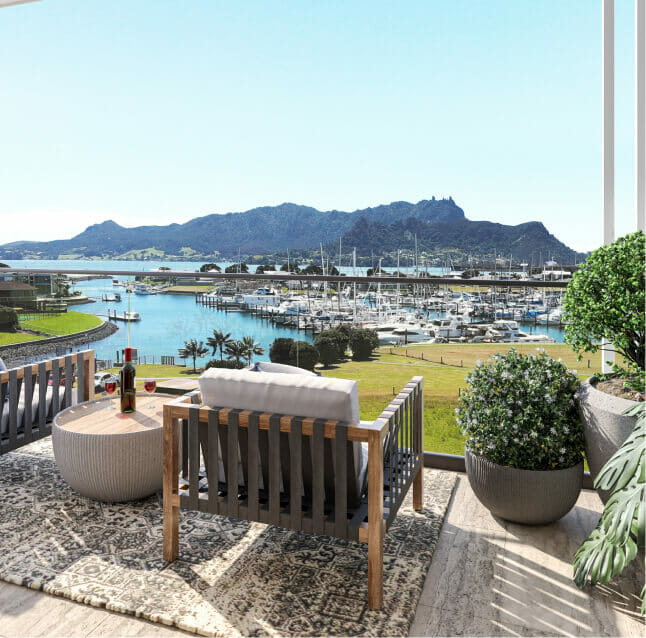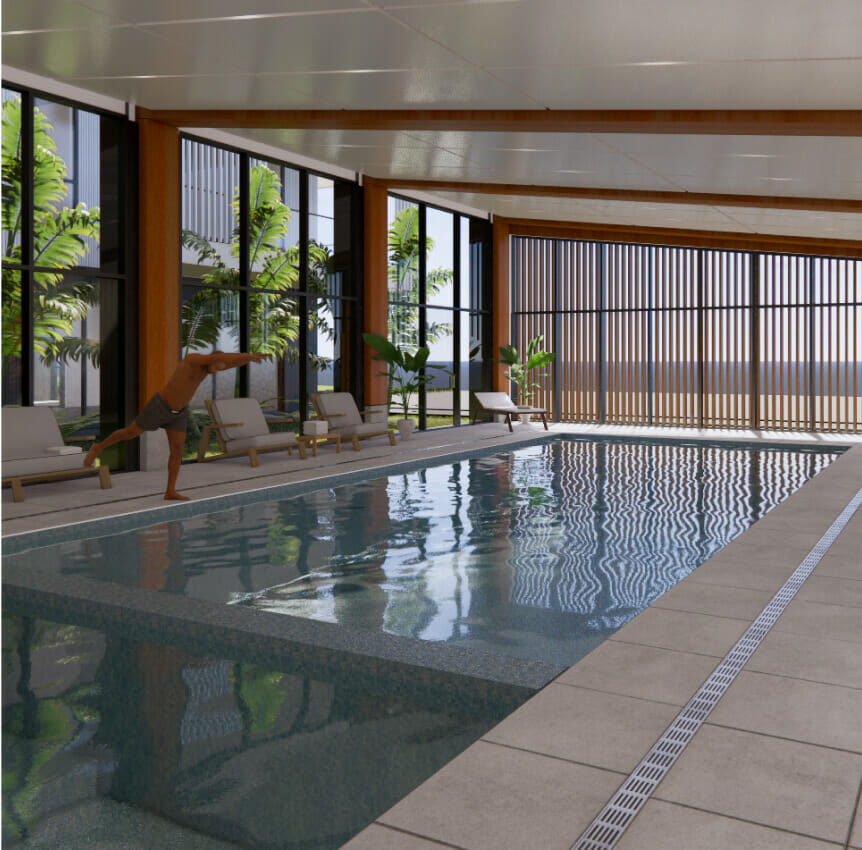 "Spaceworks asked me for a reference on their first project for Hoppers. We couldn't be happier with the outcome. Engaging them in six projects since completion is reference enough"
Dave Barr, Development Manager
The Brief
Spaceworks had the opportunity to collaborate on an exciting aged care design project for The Anchorage Retirement Village, a prestigious waterfront Village in Northland. The design and elements were to connect with the landscape and the design ethos the owners, Hoppers, envisaged.
As part of the project, Spaceworks engaged in an integrated design process with the base build architect to ensure a seamless and harmonious approach to the design.
Our role included design for areas within the main building, including retail spaces, hospitality areas, a salon, library and admin areas. Being a new build, close collaboration with all building consultants was essential to create a cohesive and exceptional design that offered a leading retirement living experience.
The Response
Spaceworks embraced a thoughtful approach, connecting design elements with the landscape. Using natural materials and modern beading, we created an inviting ambience blending with the waterfront.
Curved elements softened corners and guided residents, while slatted walls offered privacy and transparency. This allowed residents to observe the hive of activities in the common areas while maintaining a sense of personal space.
The overall design exuded a sense of lightness, modernity, and spaciousness, providing ample room for residents to move freely and enjoy the serene surroundings.
Moments of carefully curated design elements dotted the interior, creating focal points that enhanced the overall aesthetic appeal of the village.