Maygrove Village – Hopper Living
Services
Briefing
Concept Design Developed Design
Detailed Drawings
FF&E Solutions
Building Consent
Project Management
Construction
Procurement
Post Occupancy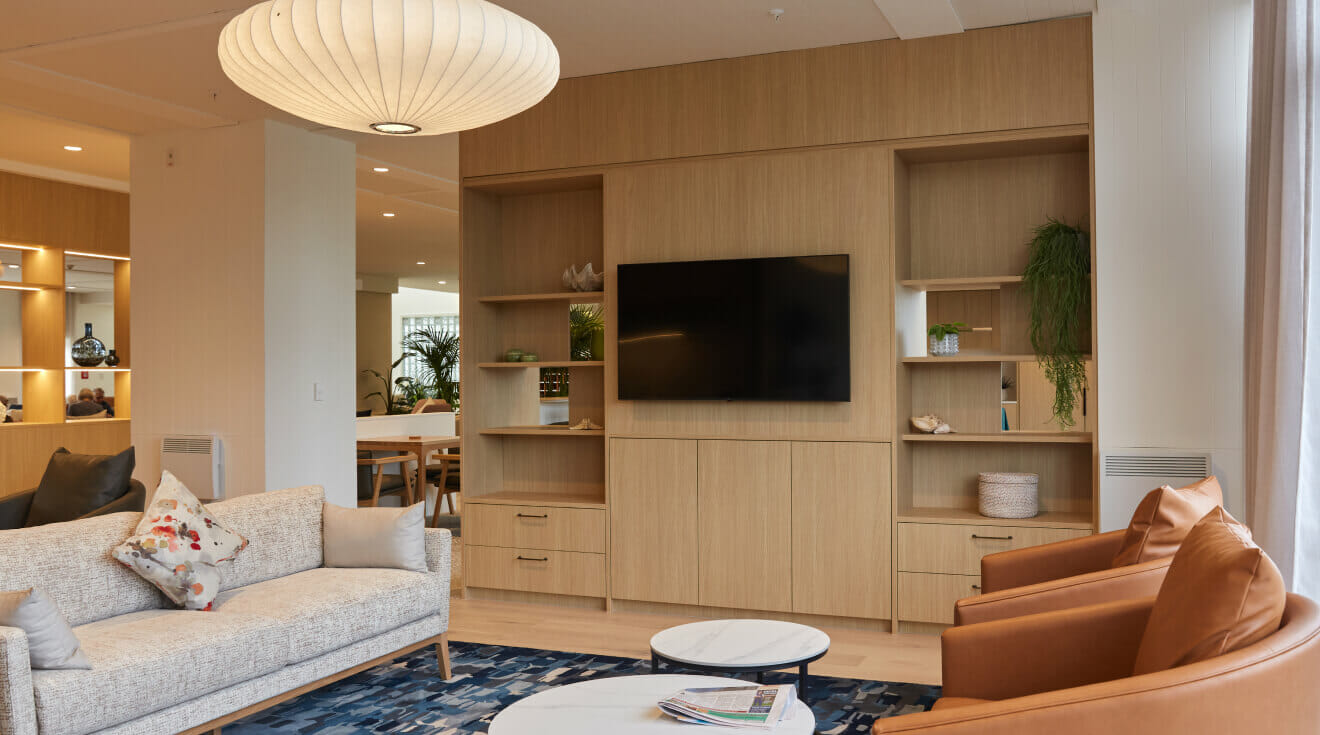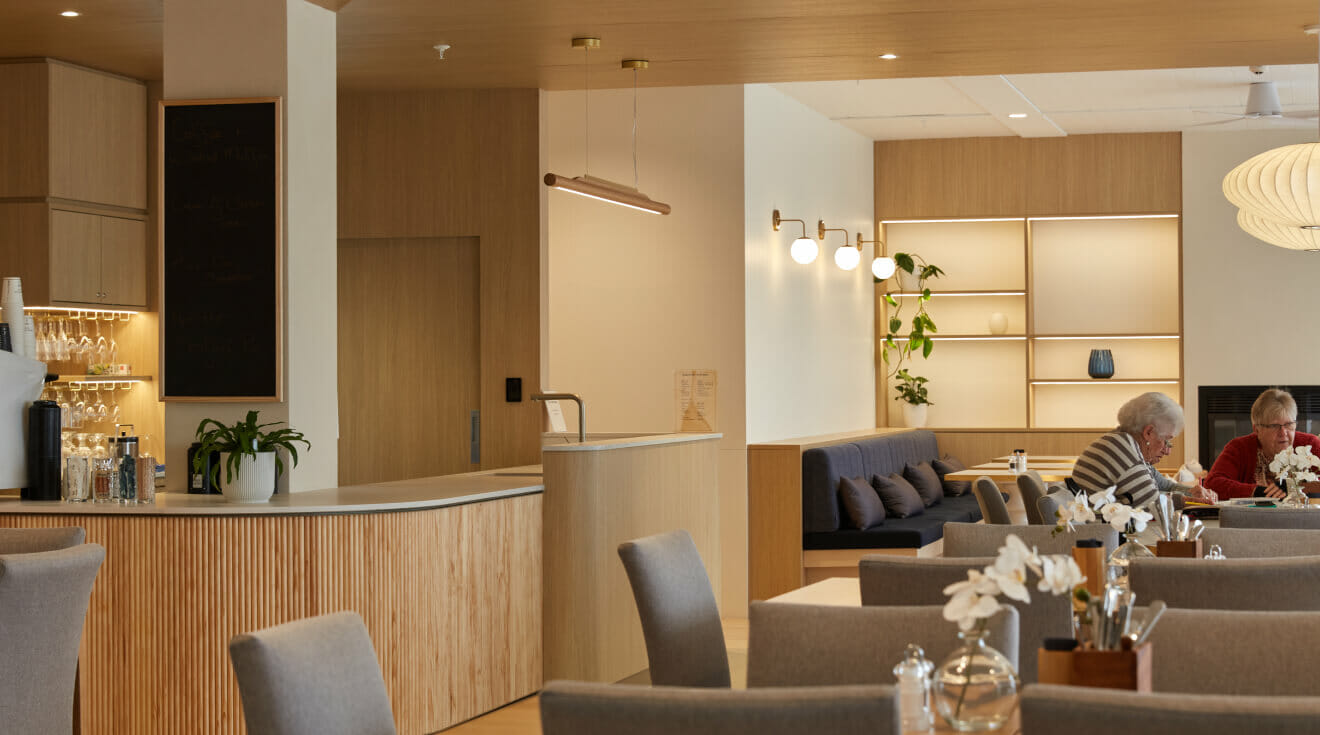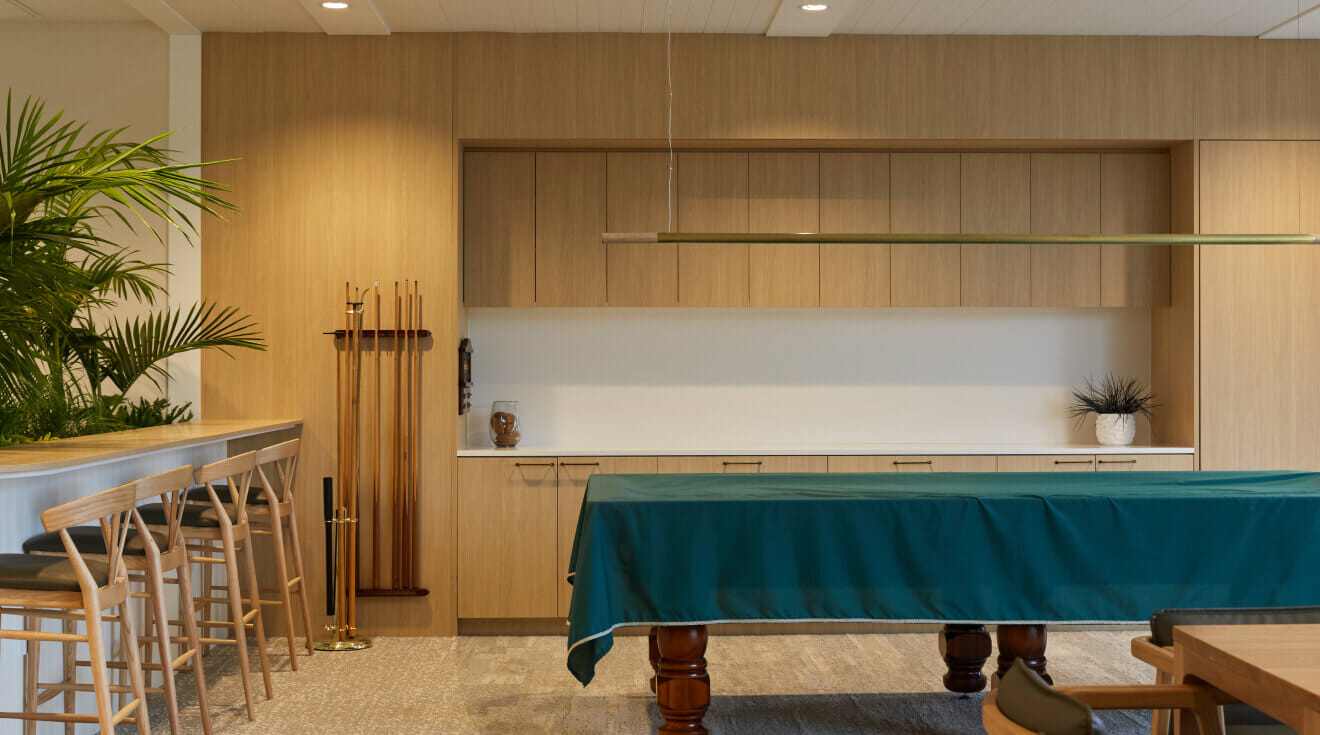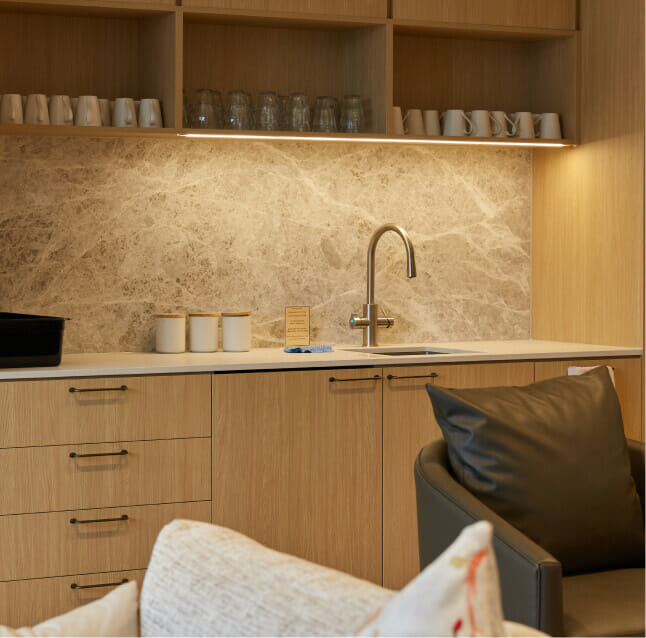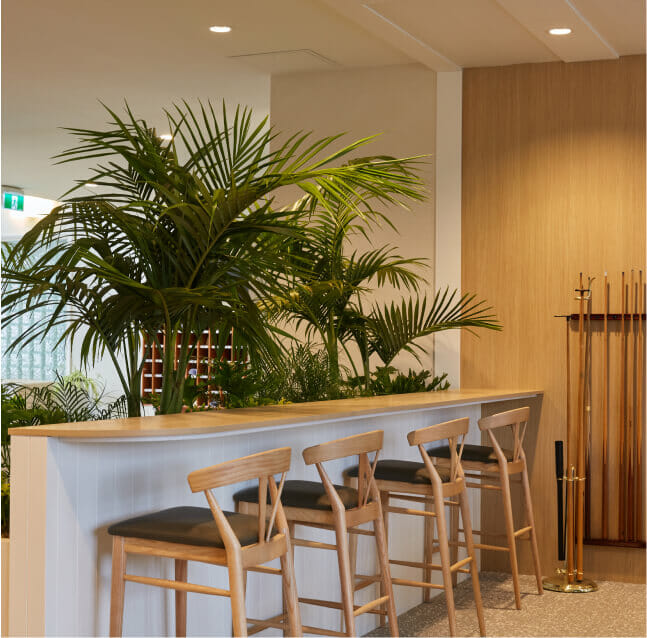 "Spaceworks are great to work with, their knowledge of how to make spaces work well combined with their interior design flair, helped us deliver outstanding spaces for our residents to flourish in"
Ruth Scandrett, General Manager
The Brief
Spaceworks was commissioned to revamp the tired outdated lounge at Maygrove retirement village. Both the management and residents sought a refreshed, homely atmosphere for their space along with some practical enhancements, including more discreet access to the restrooms.
The desired vision was to create a space that extended the feeling of residents' homes, one that they would want to share with family and friends. It had to accommodate diverse activities, from casual cafe-style dining, to a games section, a bar and dance zone, as well as serene nooks for reading or card games.
It was crucial to design a space that truly resonated with its residents – a hub for connection, community and social interaction.
The Response
The design embraces a palette of natural finishes, reflecting the close proximity to the beach. Transformed into a tranquil haven, this space now accommodates a variety of activities within its distinct niches. The layout promotes seamless connection; the dance floor strategically placed near the bar, the games area unified, and quieter zones set apart from livelier spaces. The subtlety of these placements may not be immediately obvious, yet the enhanced functionality of the space is evident.
With timbers, blues, and greens, accented by natural tones, the space exudes a rich tapestry of texture. An intricate weave of fabrics and leathers tells an enticing story, enhancing the overall aesthetic. Now a lounge that encourages connection and community, quietly contributing to the harmonious rhythms of its occupants.