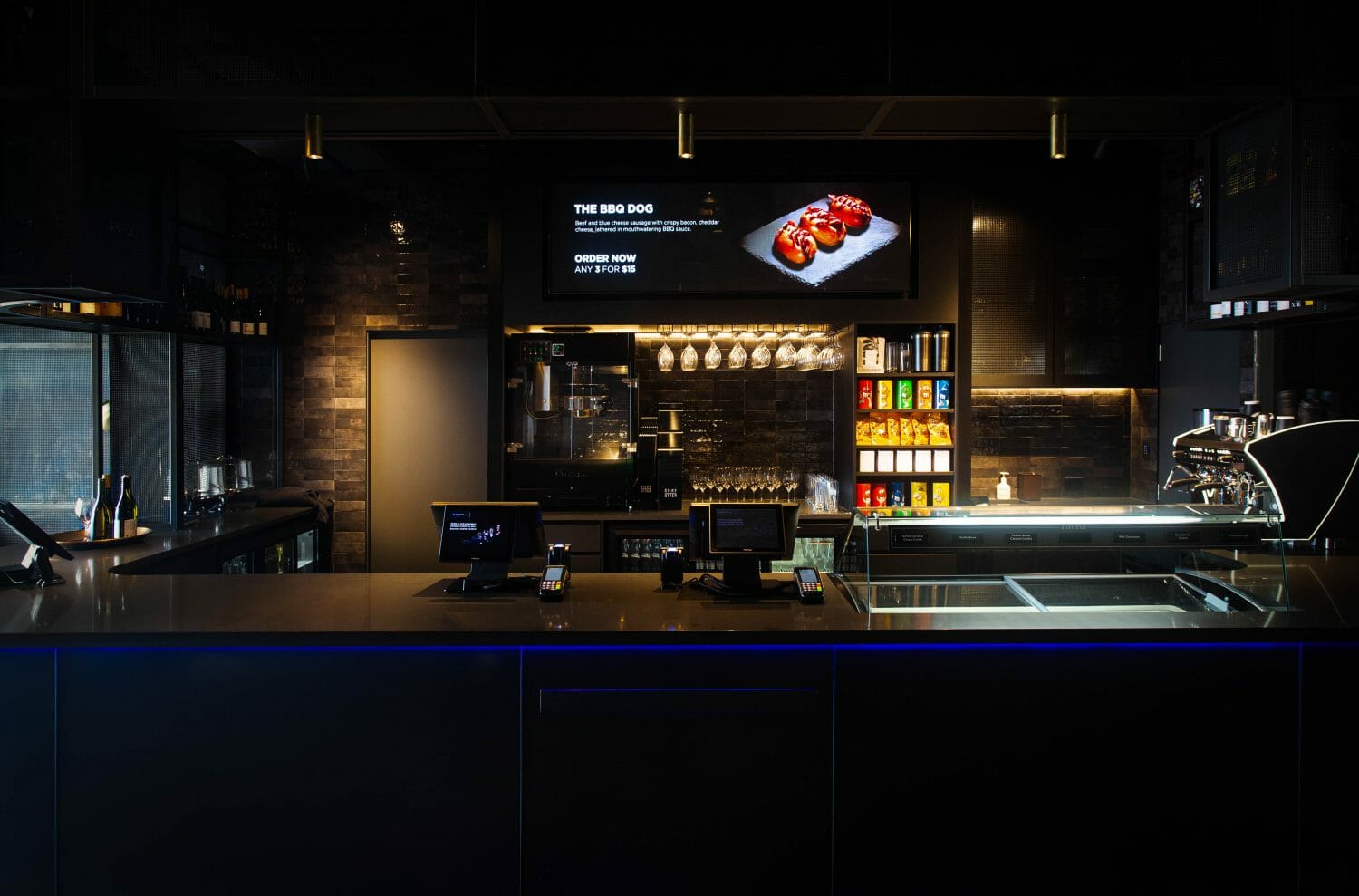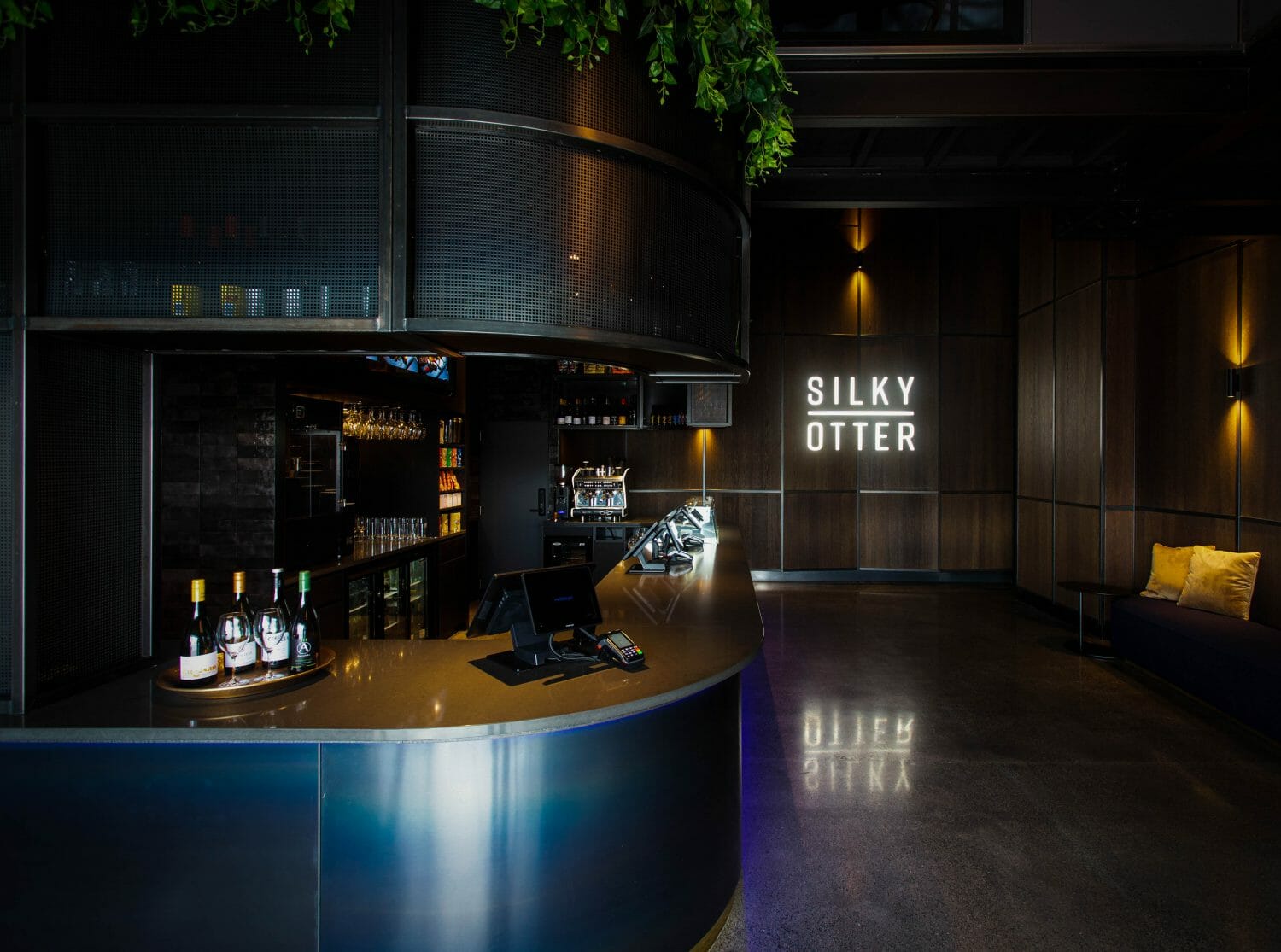 Silky Otter
Location
Orakei, Auckland
Services
Site Analysis
Space Planning
Concept Design Development
Detailed Drawings & Documentation
FF&E Solutions
Project Management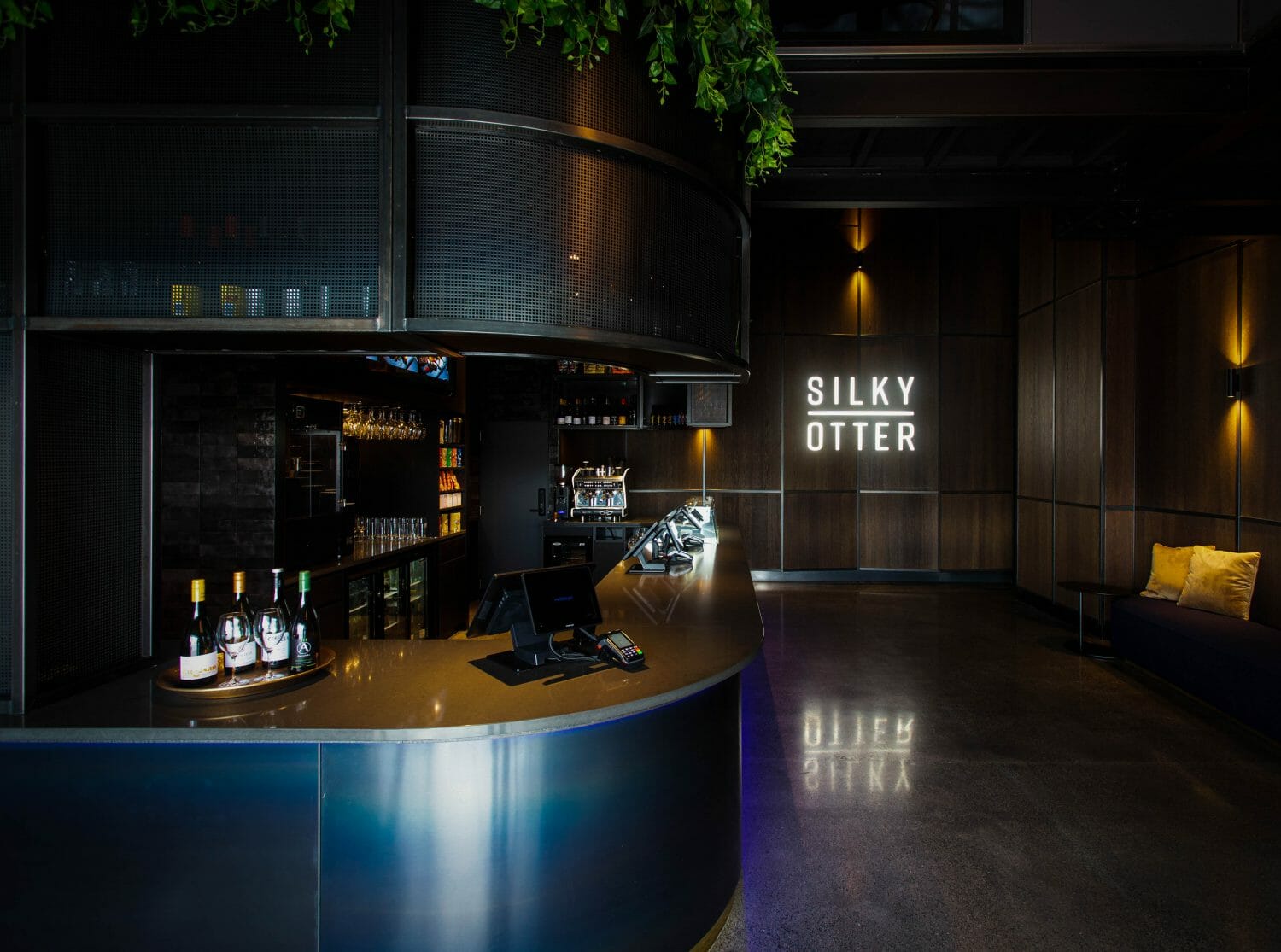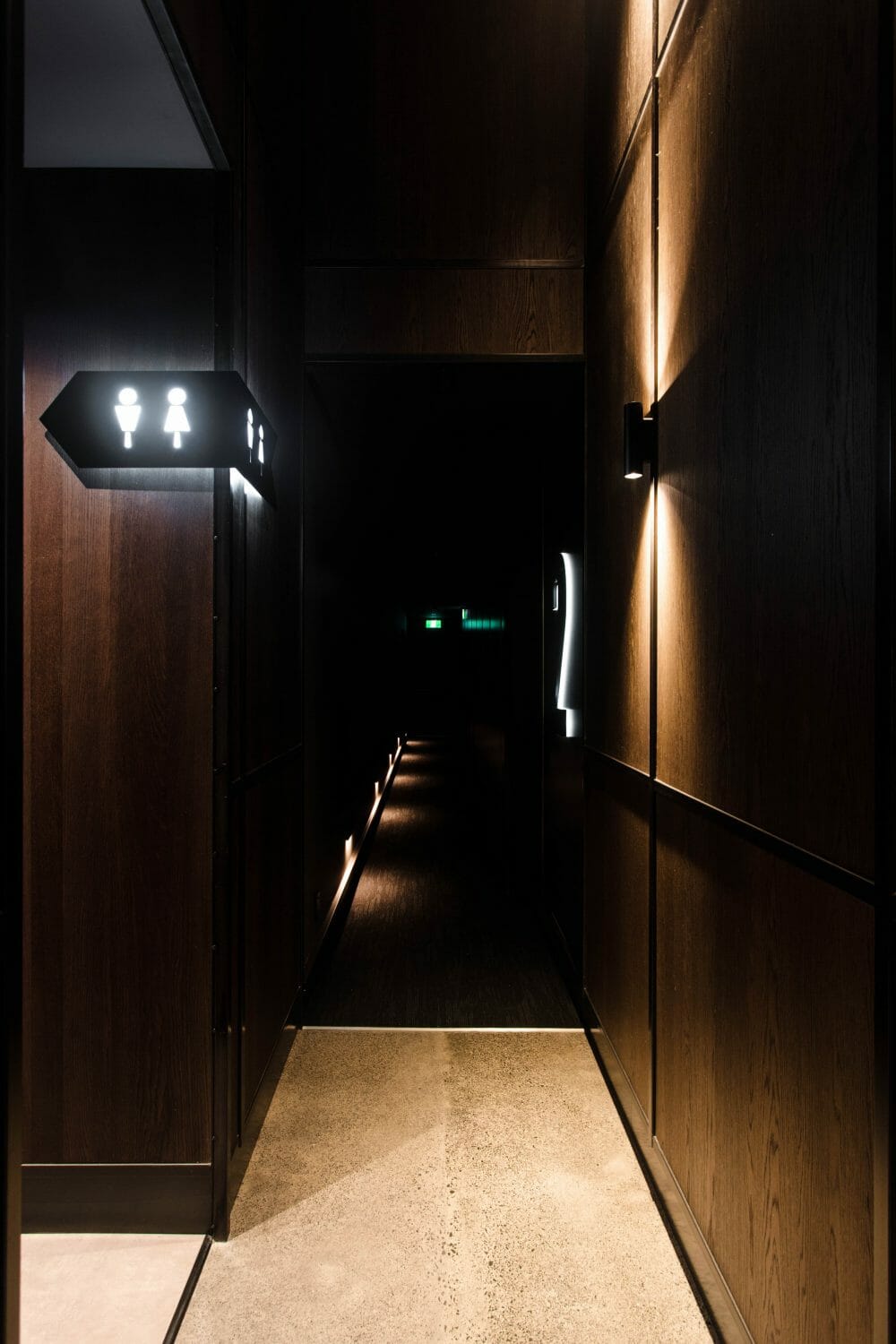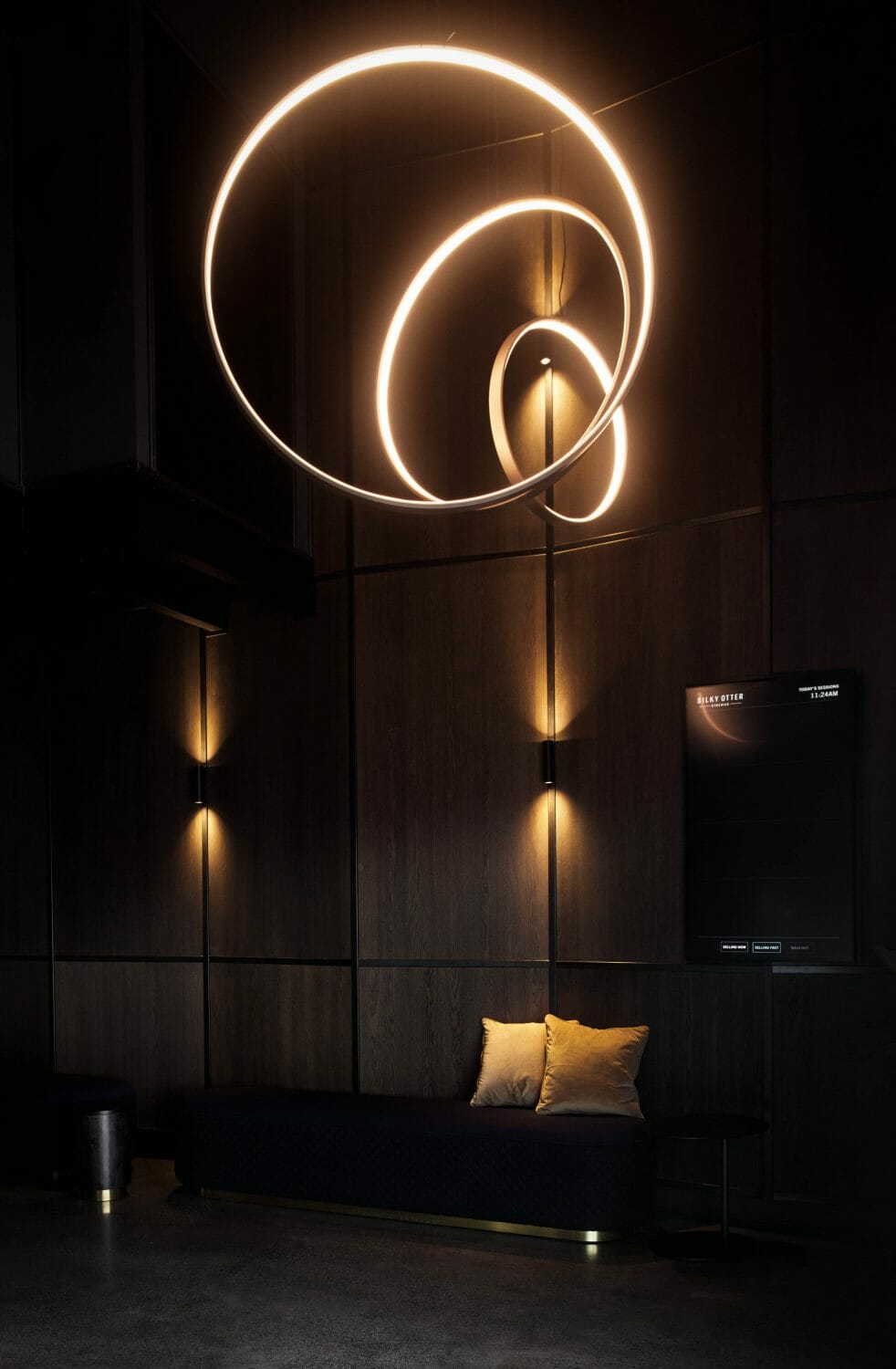 Luxury with the gold class prices, Silky Otter makes going to the movies a pleasurable experience again. 
Setting out to disrupt the cinema norm, Silky Otter offers 50 seat theatres, reclinable seats, food for a king and a selection of wine and beers alongside an everyday ticket price. The  design concept we developed for them is subtle in its sophistication, using materiality in unique ways to provide depth and dimension. Resolutely anti-multiplex, the whole fit out is about simplicity and beautiful materials and finishes, implemented in a unique and creative way.
The entry is fairly unassuming, providing a surprise upon entry with exceptionally high level of design in the foyer. The main joinery counter has rounded edges to provide a softness to the other angular materials in this space, along with lush planting to soften the space even more. The experience from here is about transitions – from the hard concrete floor and brighter lighting of the foyer, through the soft-floored corridors lit with LED strip lights, into the dark and plush quiet of the cinema space.
Let's discuss your next project