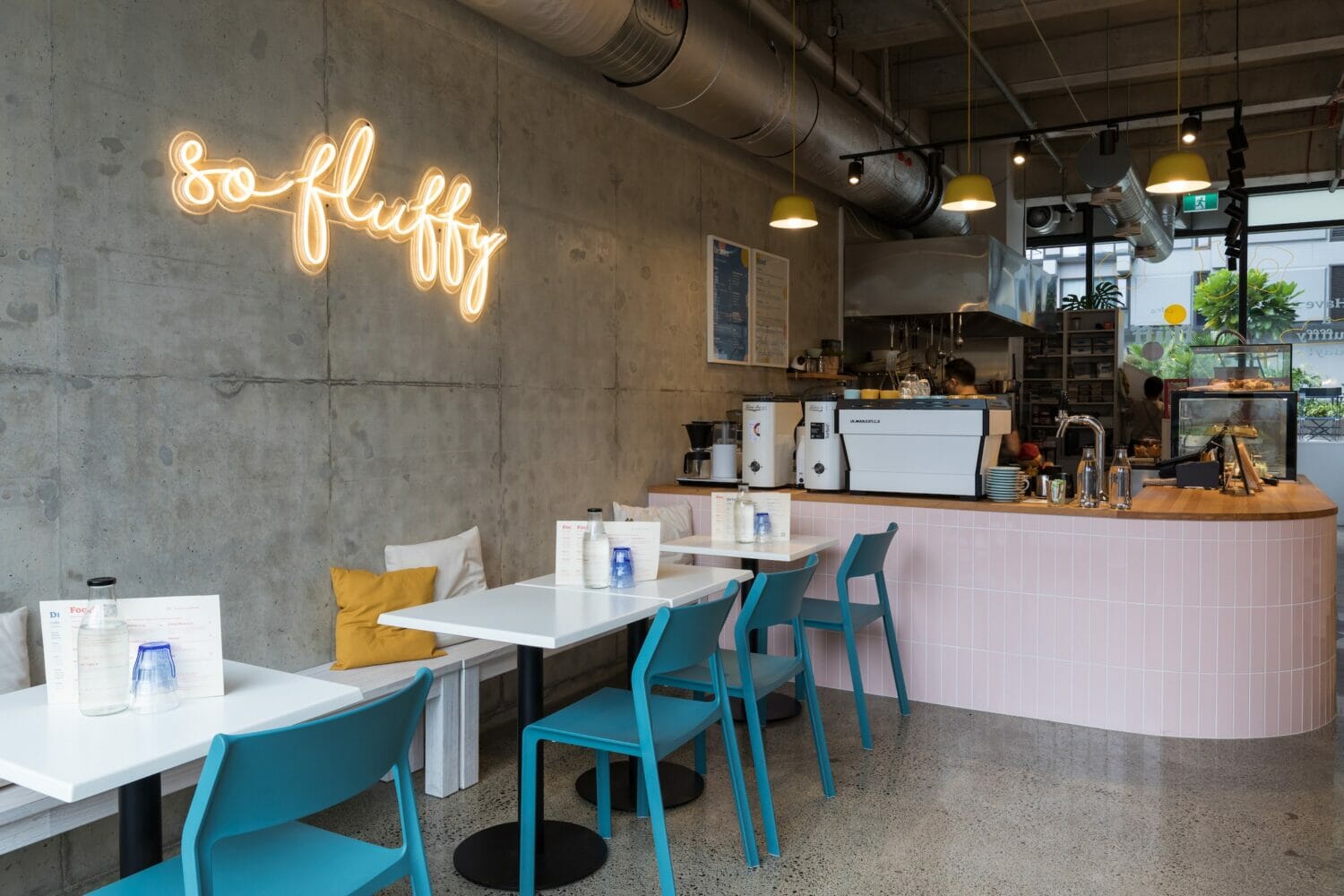 Fluff Café
Location
Grafton, Auckland
Services
Site Analysis
Space Planning
Concept Design Development
Detailed Drawings & Documentation
FF&E Solutions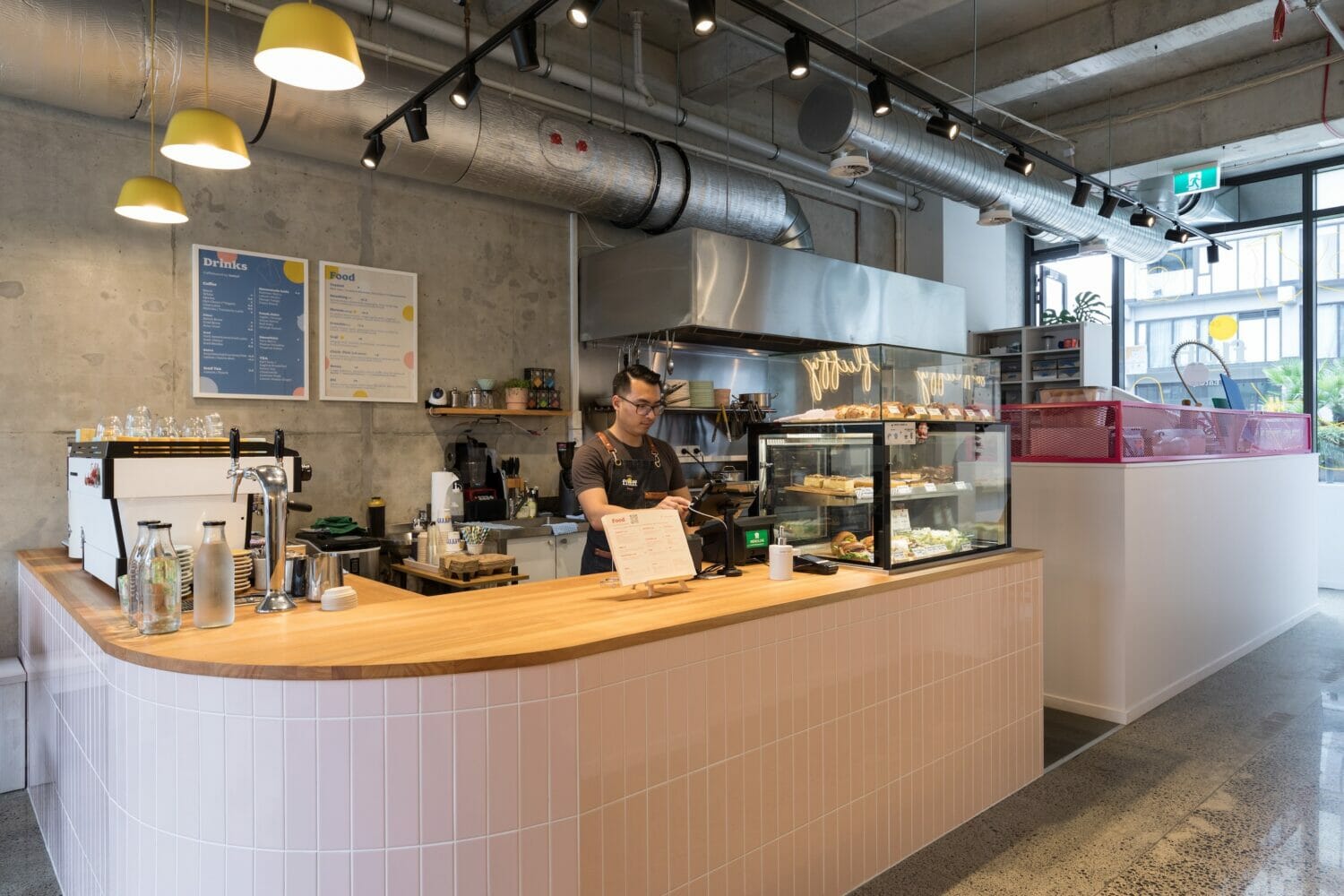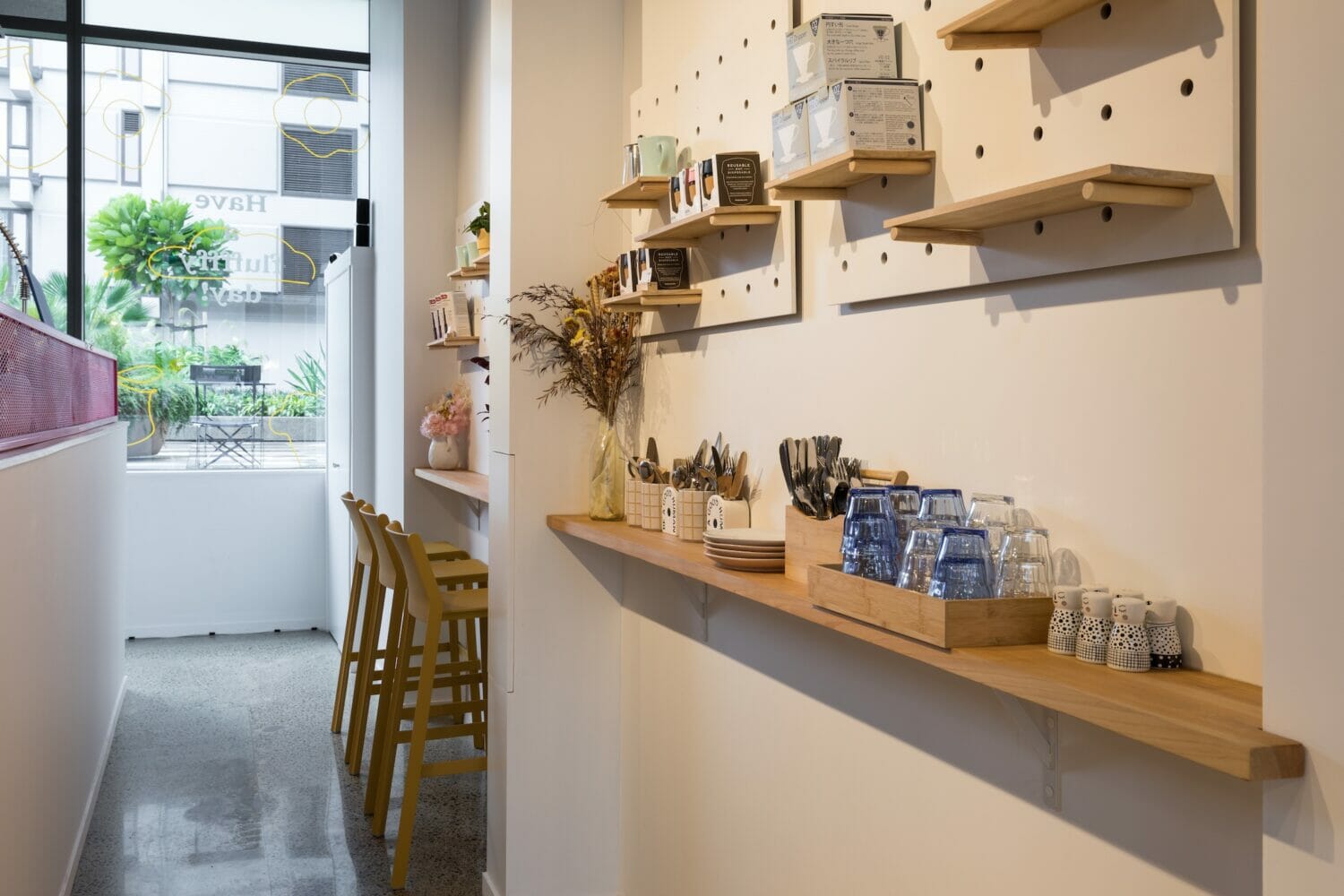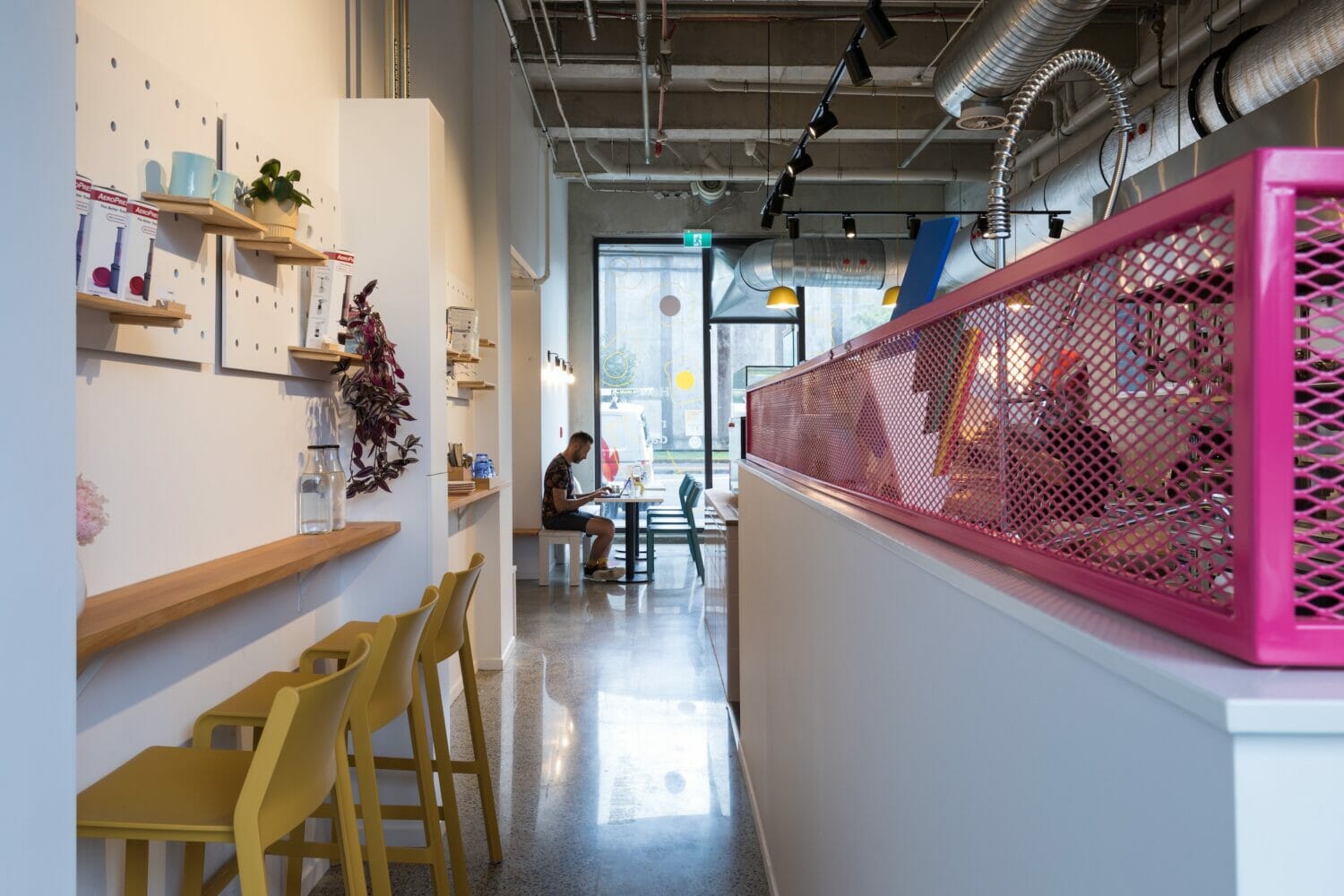 This cute little café in Grafton is full of vibrancy, energy and colour. Its name
Fluff

is derived from the heavenly

fluff

y bread they make in house.
When we were handed this over this location it came with its challenges; it was a concrete box with entries at both ends, it was cold, concrete and hard looking. The client had a clear vision that the space was to feel bright and light just like their bread, it was to feel like a warm smile when you walk in, which is exactly what you will get from its Barista owner.
With budget challenges this space required our team to think outside of the box- maximum bang for little punch. This started by making the counter the main feature, its soft pink tile front is a stark contrast to the polished concrete floors. Above it we filled the voluminous space with pendants and strategically placed lighting. These combined elements provided the main conceptual anchor to the space combined anchored the space.
From there we utilised a combination of pop colours, pink, blue and yellow to add further life through feature powder coating around the kitchen, coloured chairs and the famous yellow 'so fluffy' neon.
This café is a perfect example of what great graphics & accessorising can do to uplift a space. This client provided the graphics that we then implemented on street signage, window graphics and where possible inside. They had a great designer that captured the essence of the brand.
This café is a must visit, especially for their bread and if its Easter then for their Hot Cross Buns, which are the best we have tried – ever.