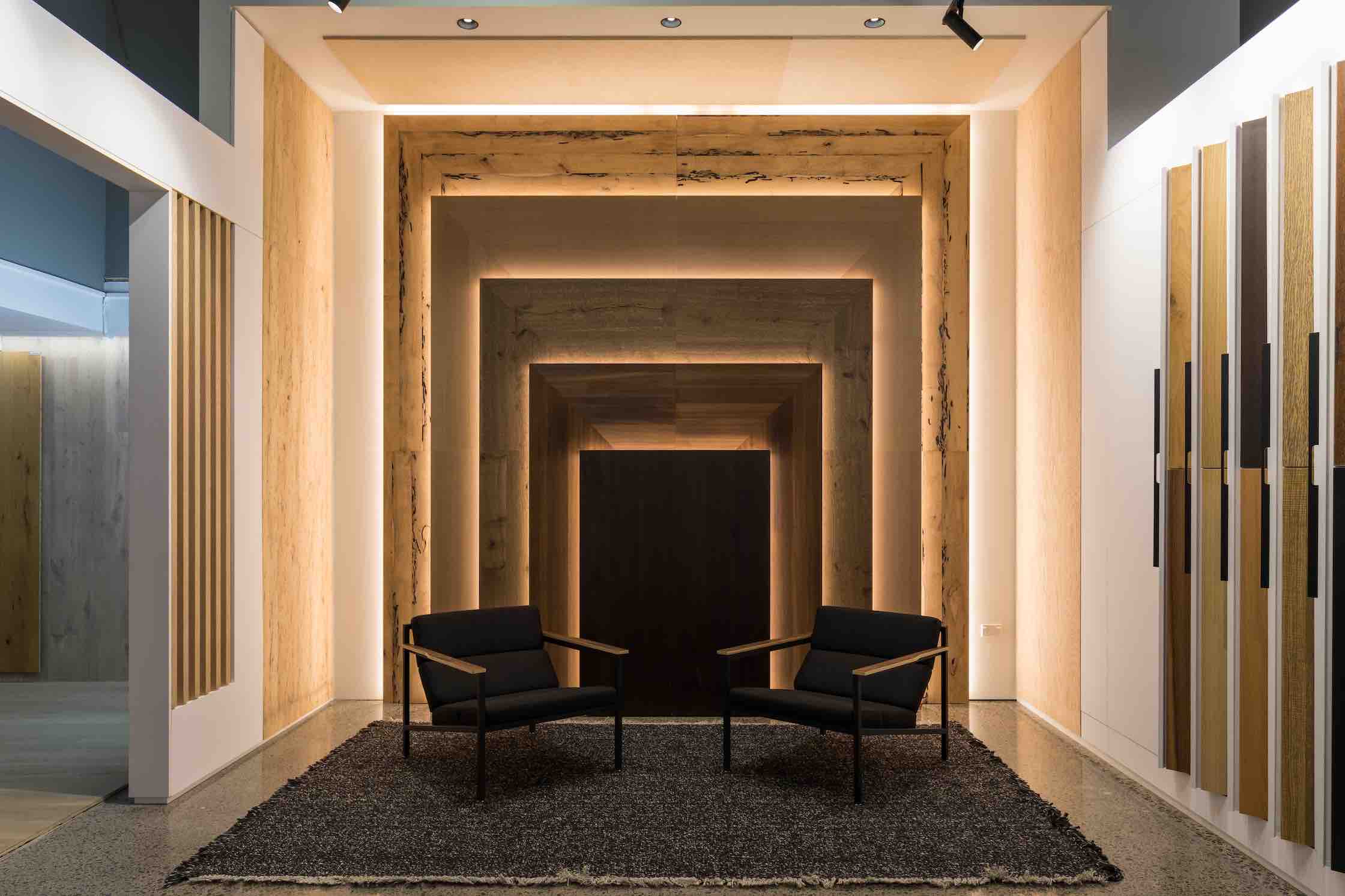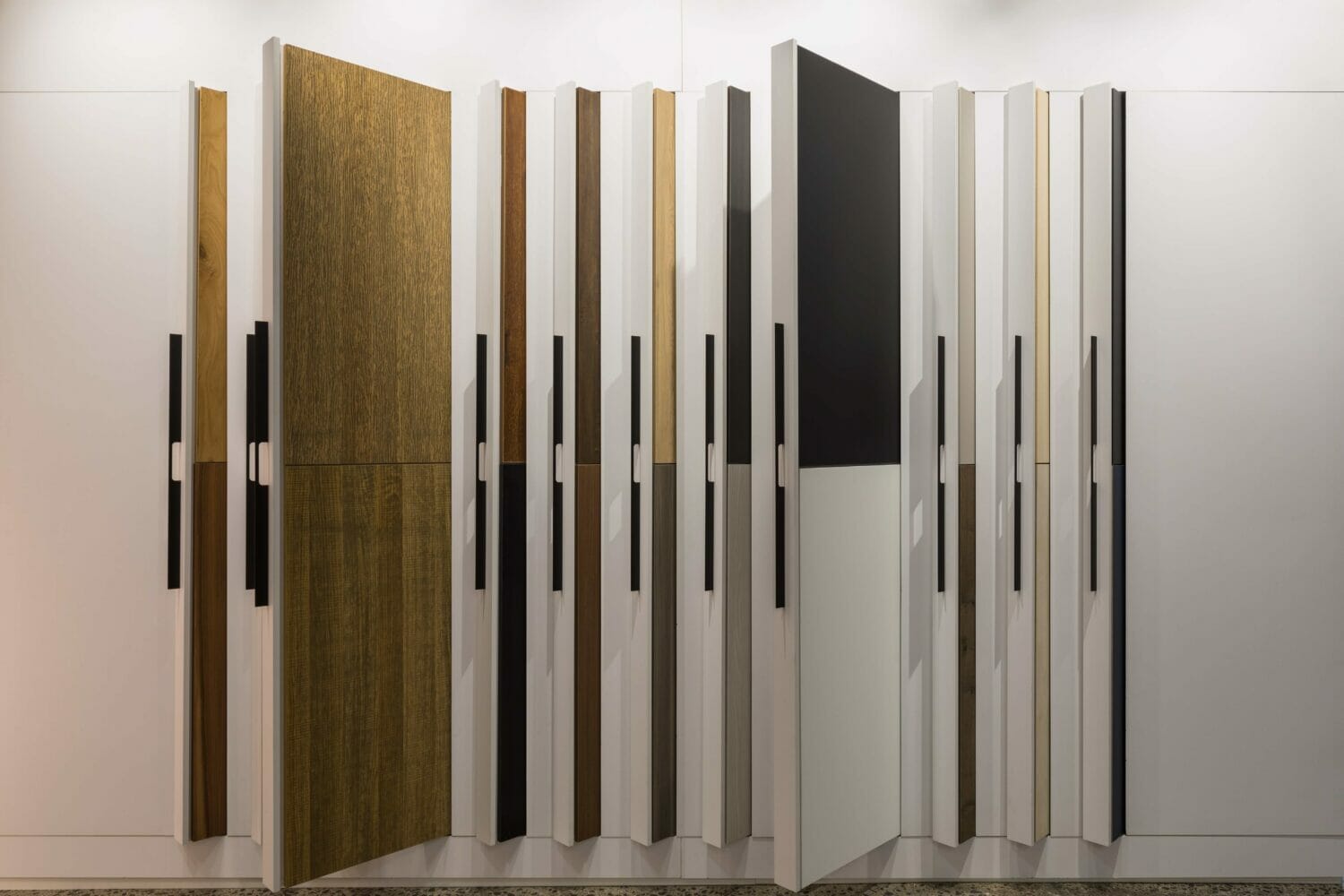 Plymasters Auckland Showroom
Location
Parnell, Auckland
Services
Space Planning
Concept Design Development
Detailed Drawings & Documentation
Consent & Consultant Management
FF&E Solutions
Project Management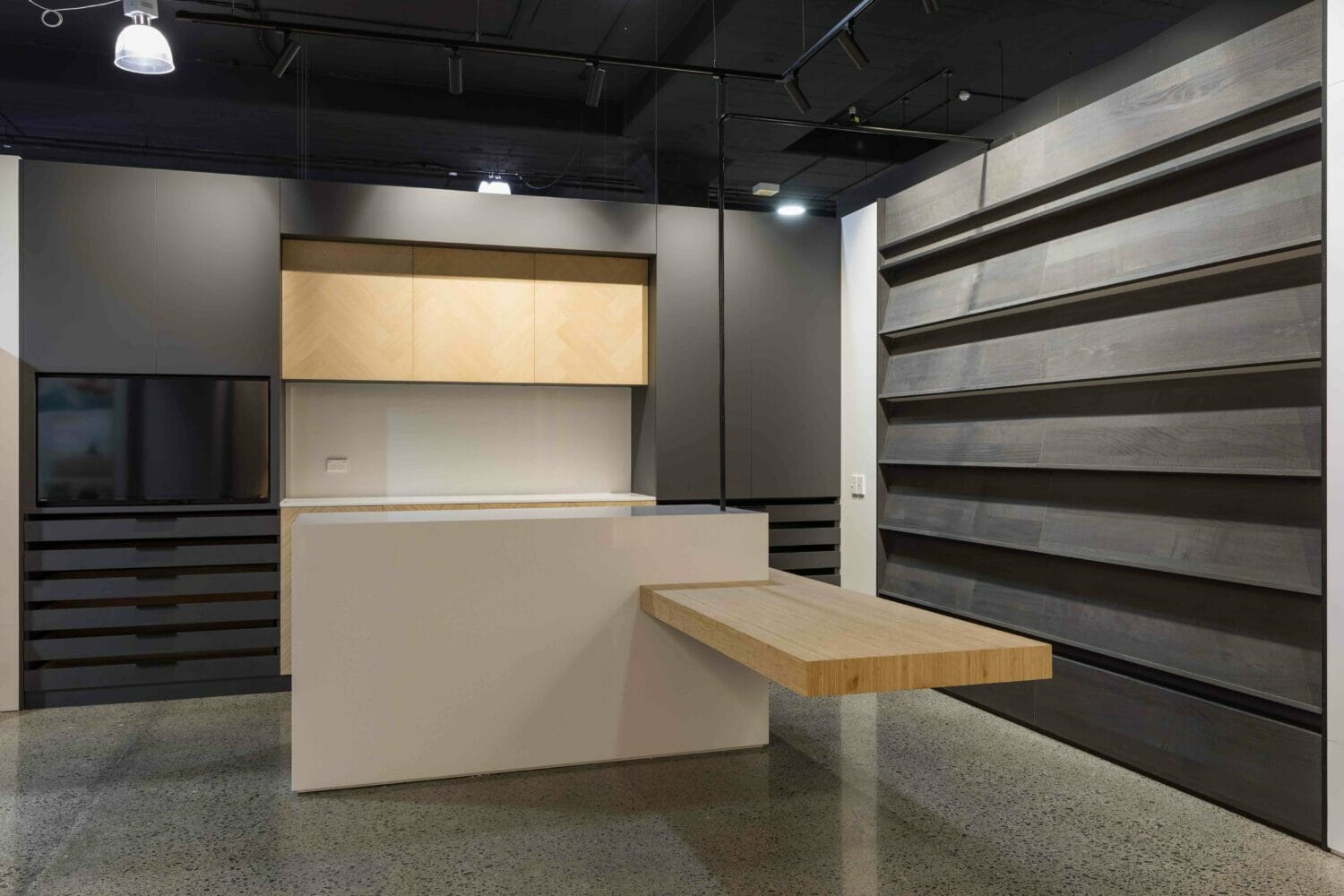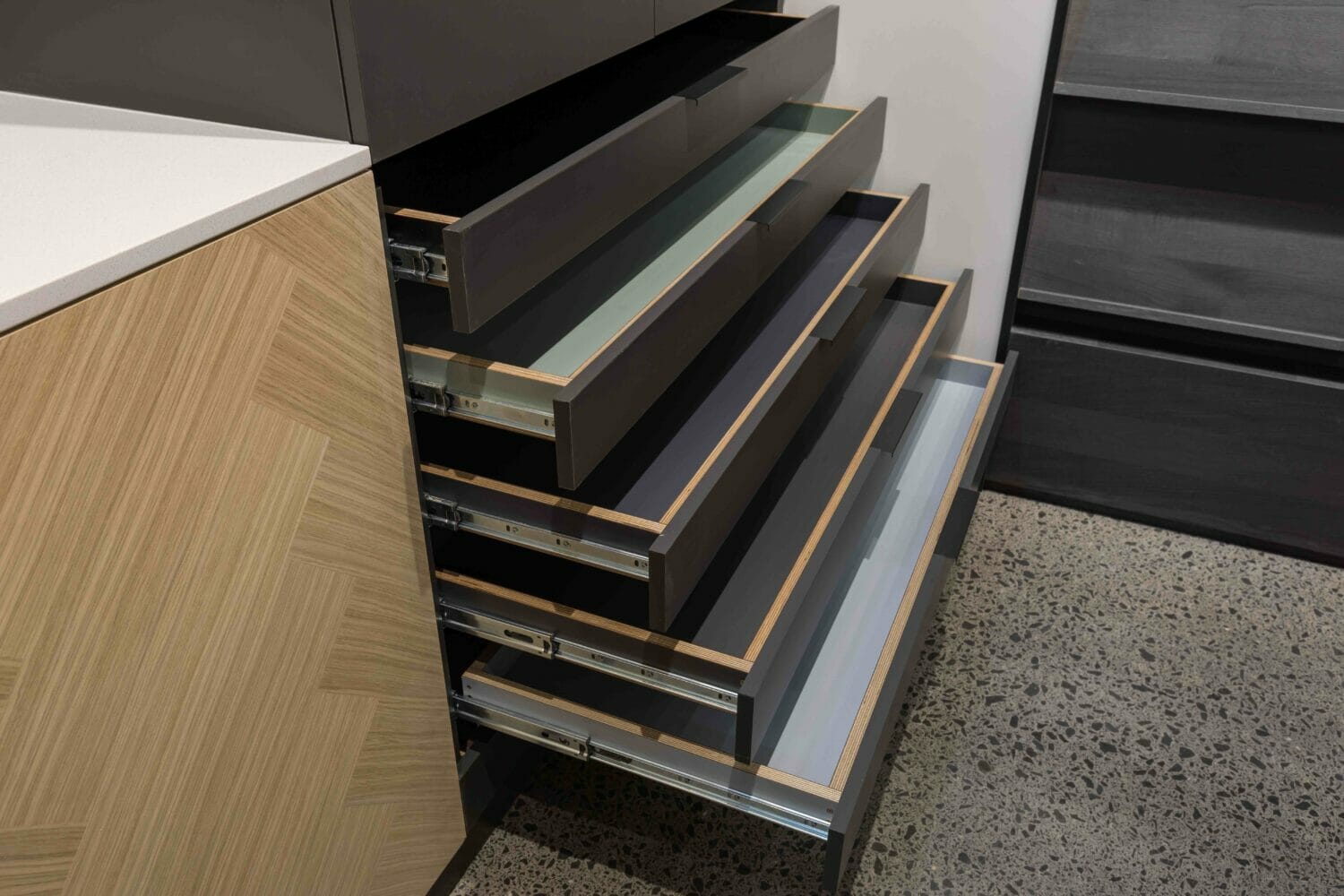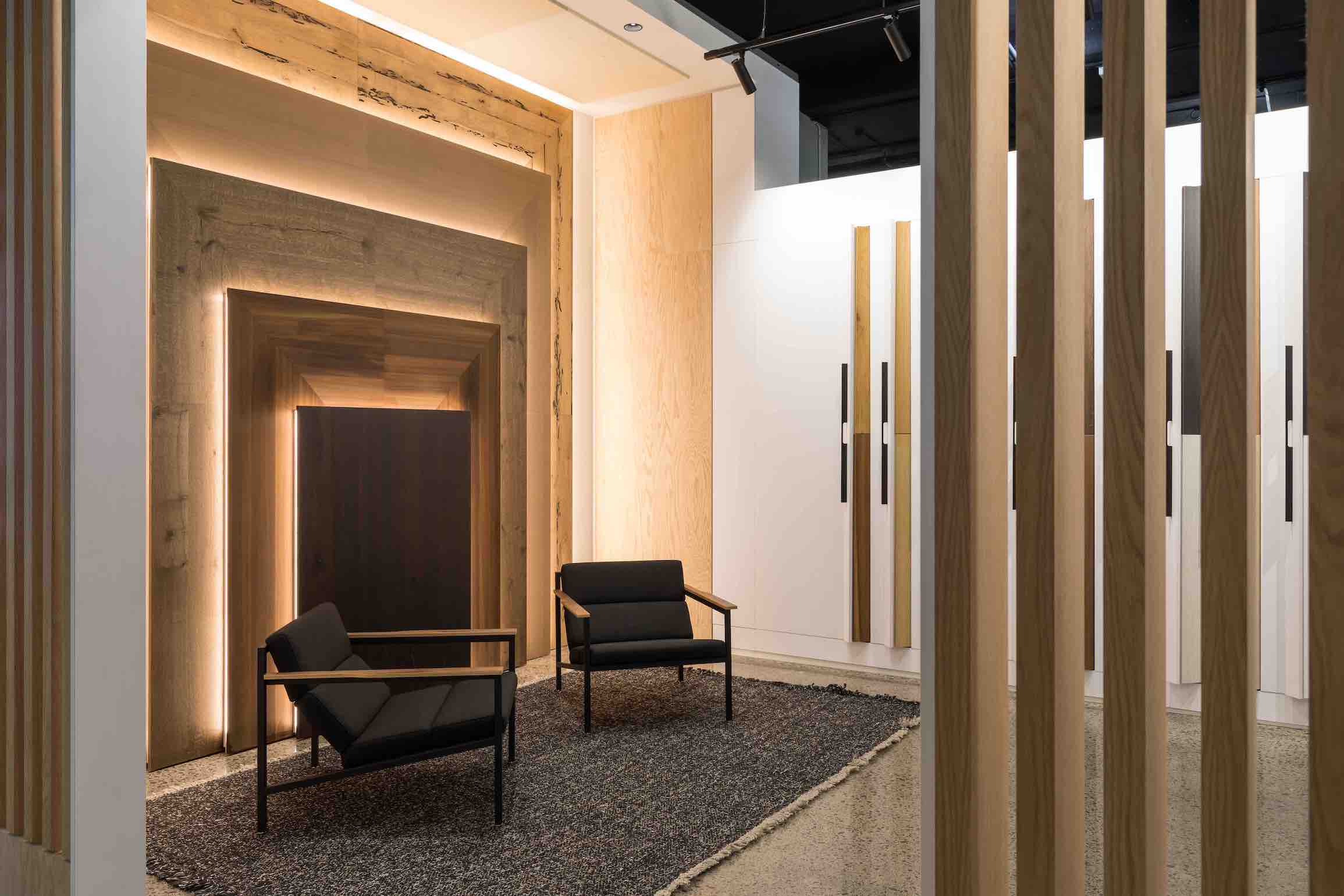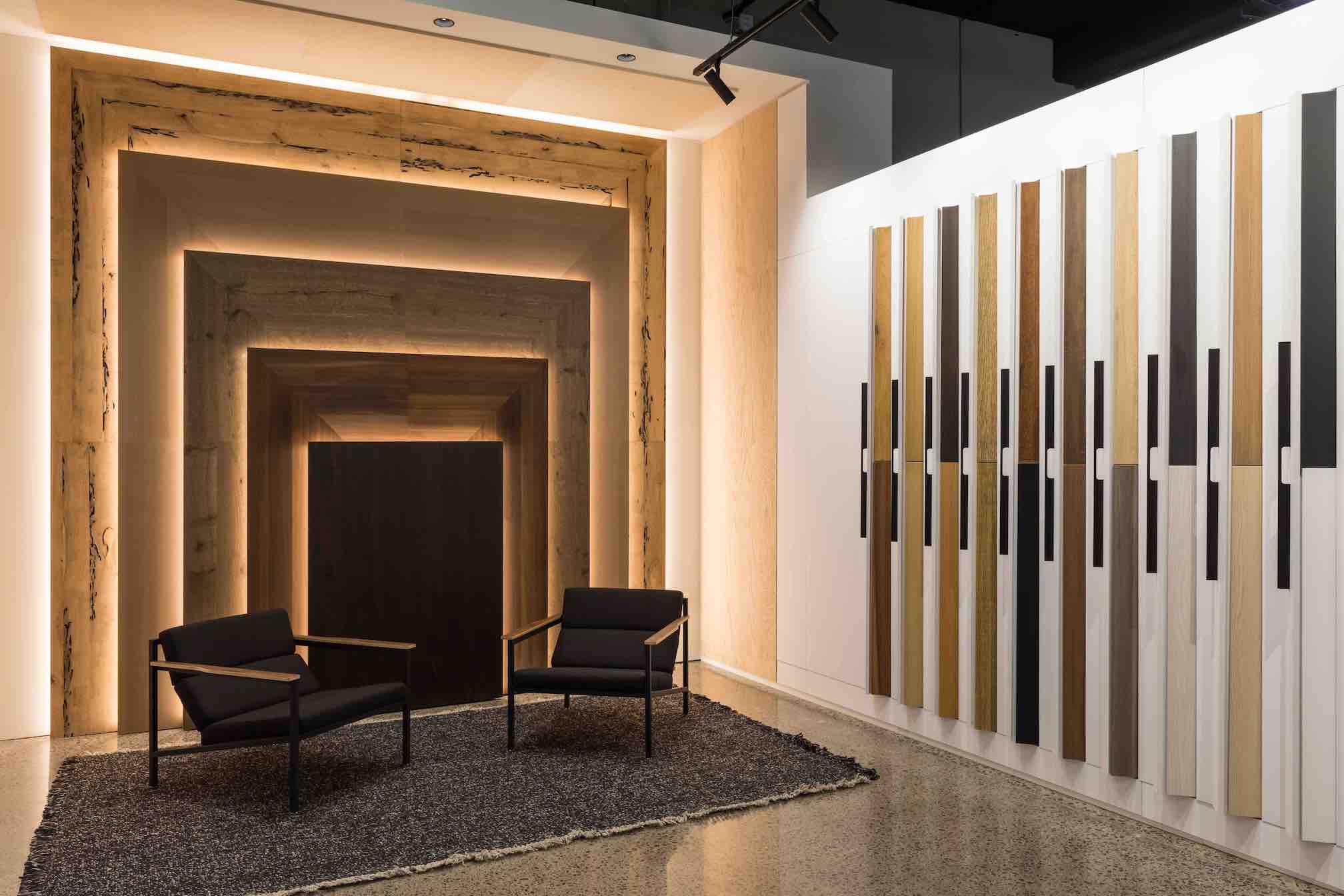 The brief was to make Plymasters plywood a showstopper and this 30m2 showroom space inside of the Home Ideas centre delivers this perfectly.
The central feature provides wow using dynamic shapes and lighting. A result we and they are very proud of. And quite frankly you need to see it to get true effect.
This rectangular space is a walk through from one product display to another; this in effect created 2 sides for Spaceworks to showcase their products. The main idea of the stand was to ensure that the product was shown as it was to be used, for example their ceiling product is used on the ceiling. And in other areas the product was applied how one would expect to use it in a commercial or residential setting.
This showroom provided an opportunity for Plymasters to reach a wider market that the Home Ideas Centre caters to, it allowed us to showcase the veneer range and higher-grade products. Many of these are displayed on unique pull-outs that are angled against the wall. The angles do not go in all the way, a small section peaks out as a teaser to show the offering, it also provides a rhythmic slatted looking design detail down the wall.
The space has a cantilevered table in the centre where consultants are able to hot desk or meet clients. This table has 2 levels and is made of 2 pieces, one piece high and one piece low, one section a block solid form with the other being a light cantilevered piece of product. An architecturally grounding centre piece.
This was an exciting project to work on with Plymasters and our execution partners Complete Construction. Photos by Mark Scowen.
Let's discuss your next project