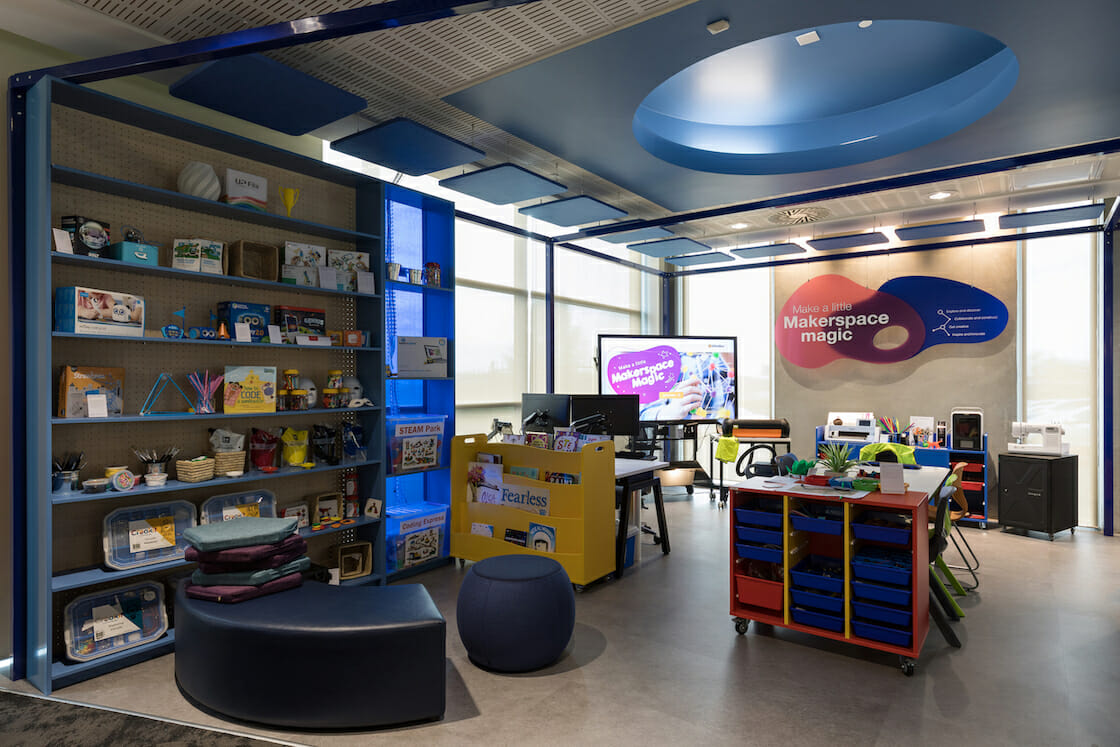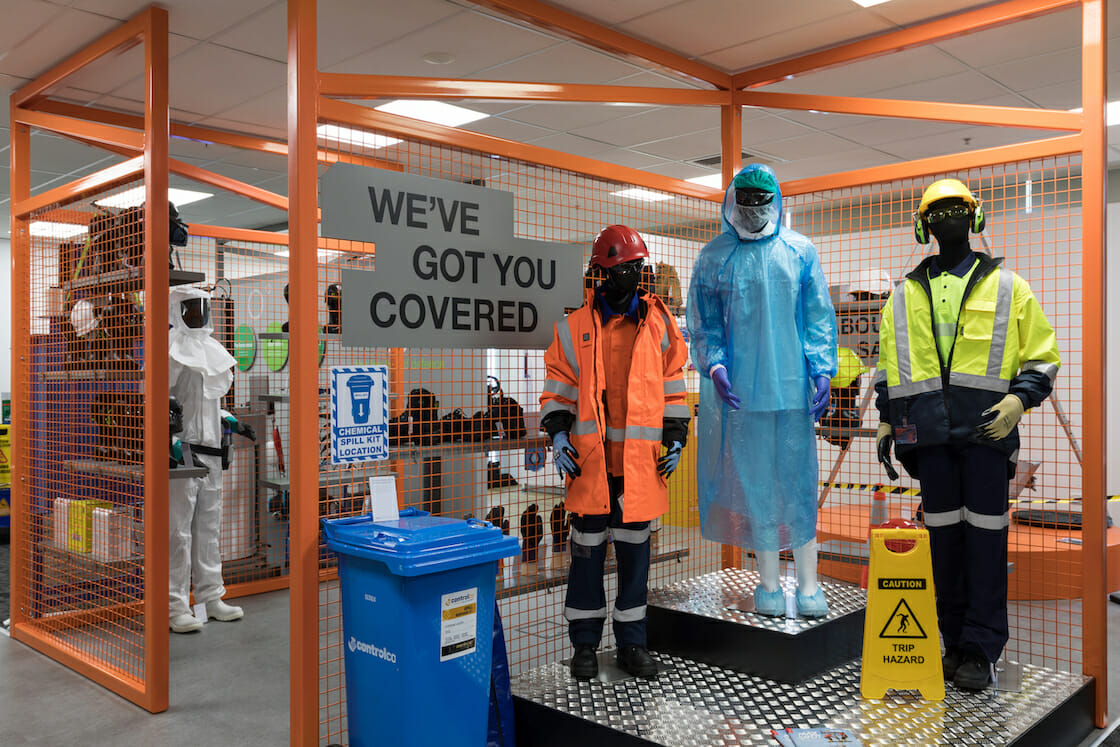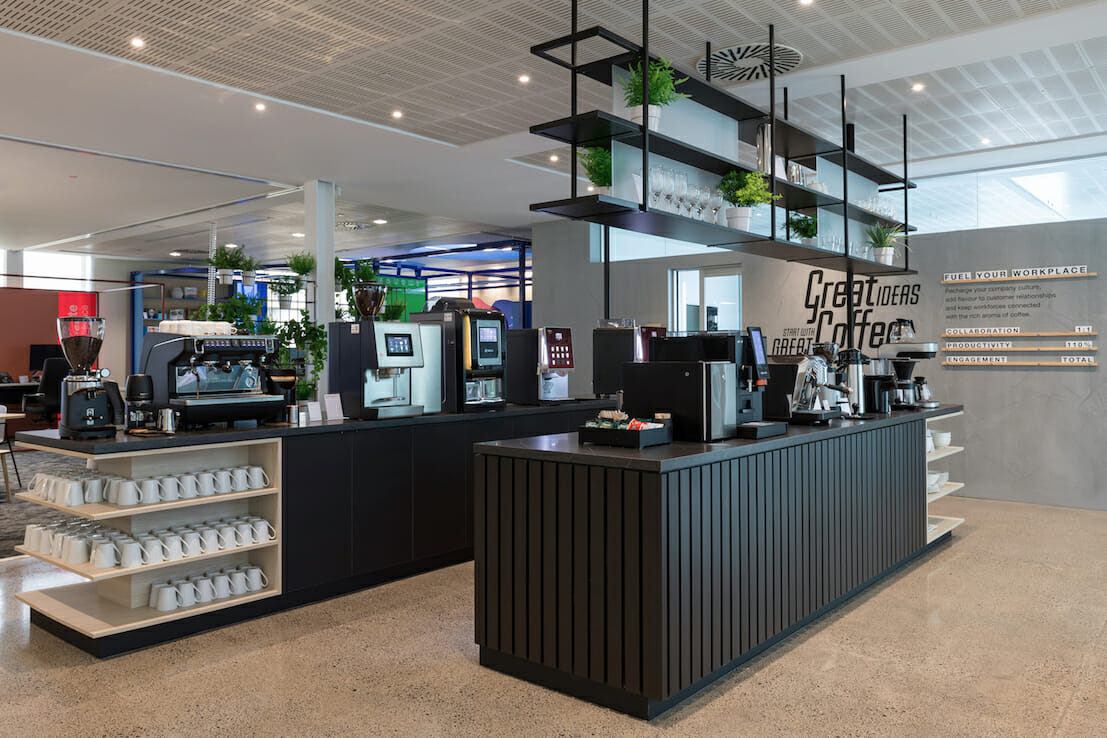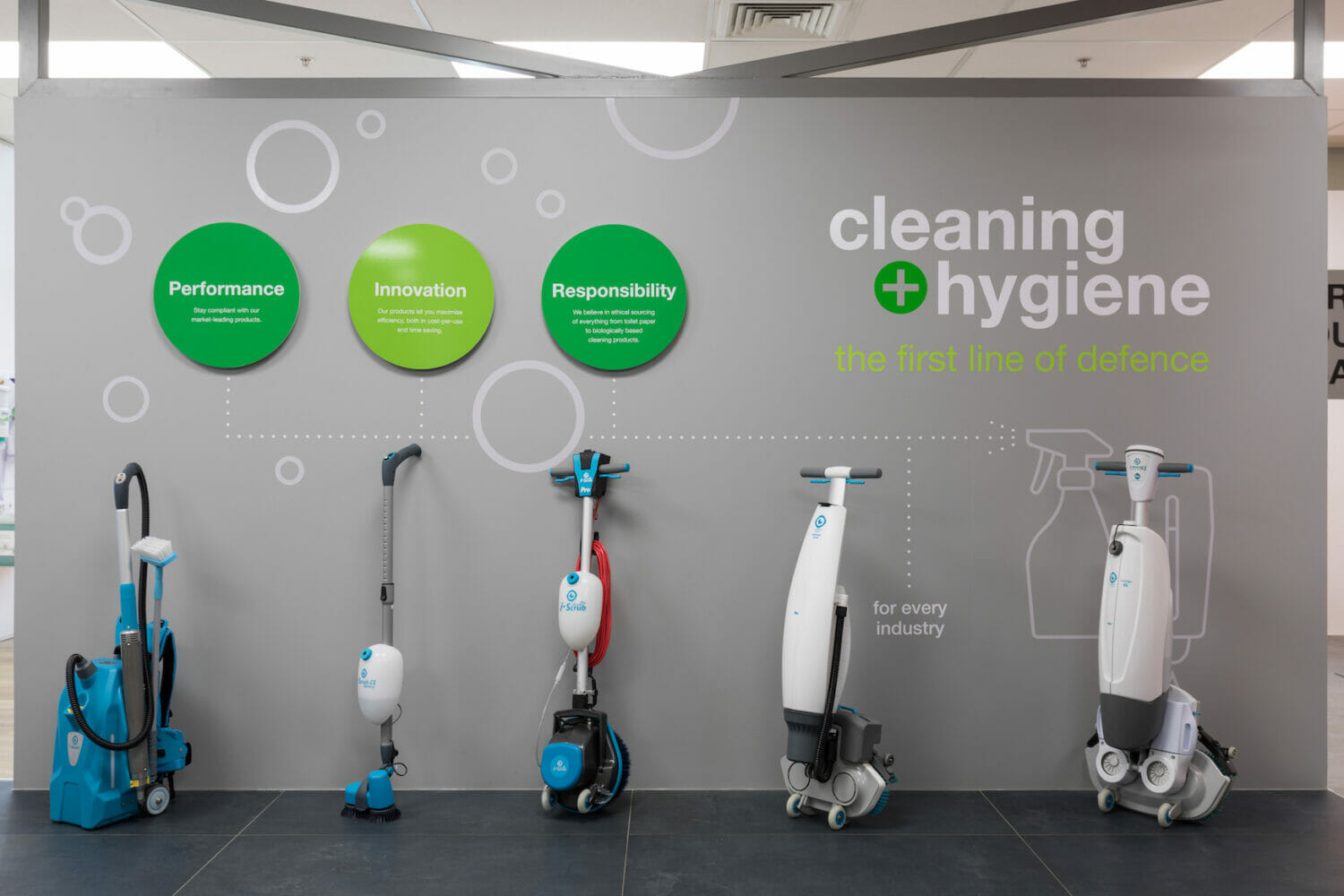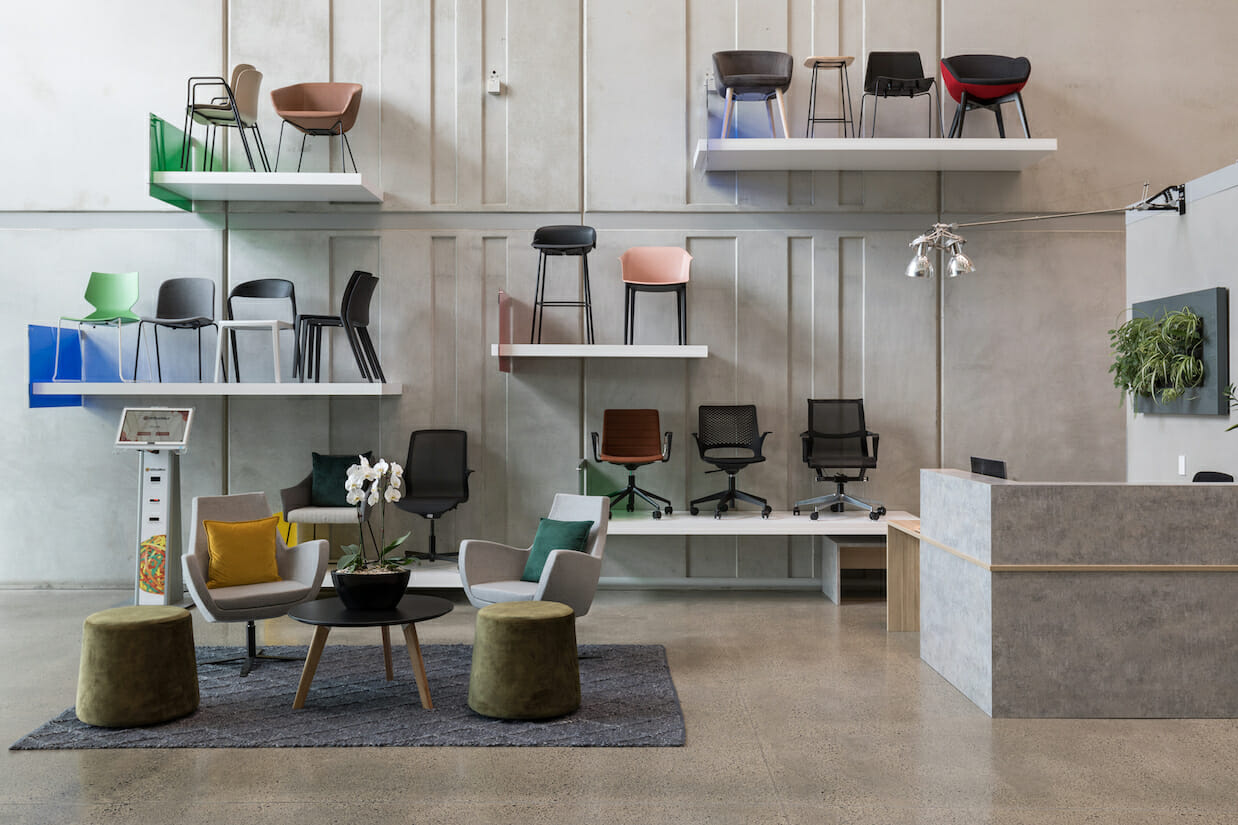 OfficeMax
Location
East Tamaki, Auckland
Services
Space Planning
Concept Design Development
Detailed Drawings & Documentation
Consent & Consultant Management
FF&E Solutions
Project Management
Contractor
Oasis Construction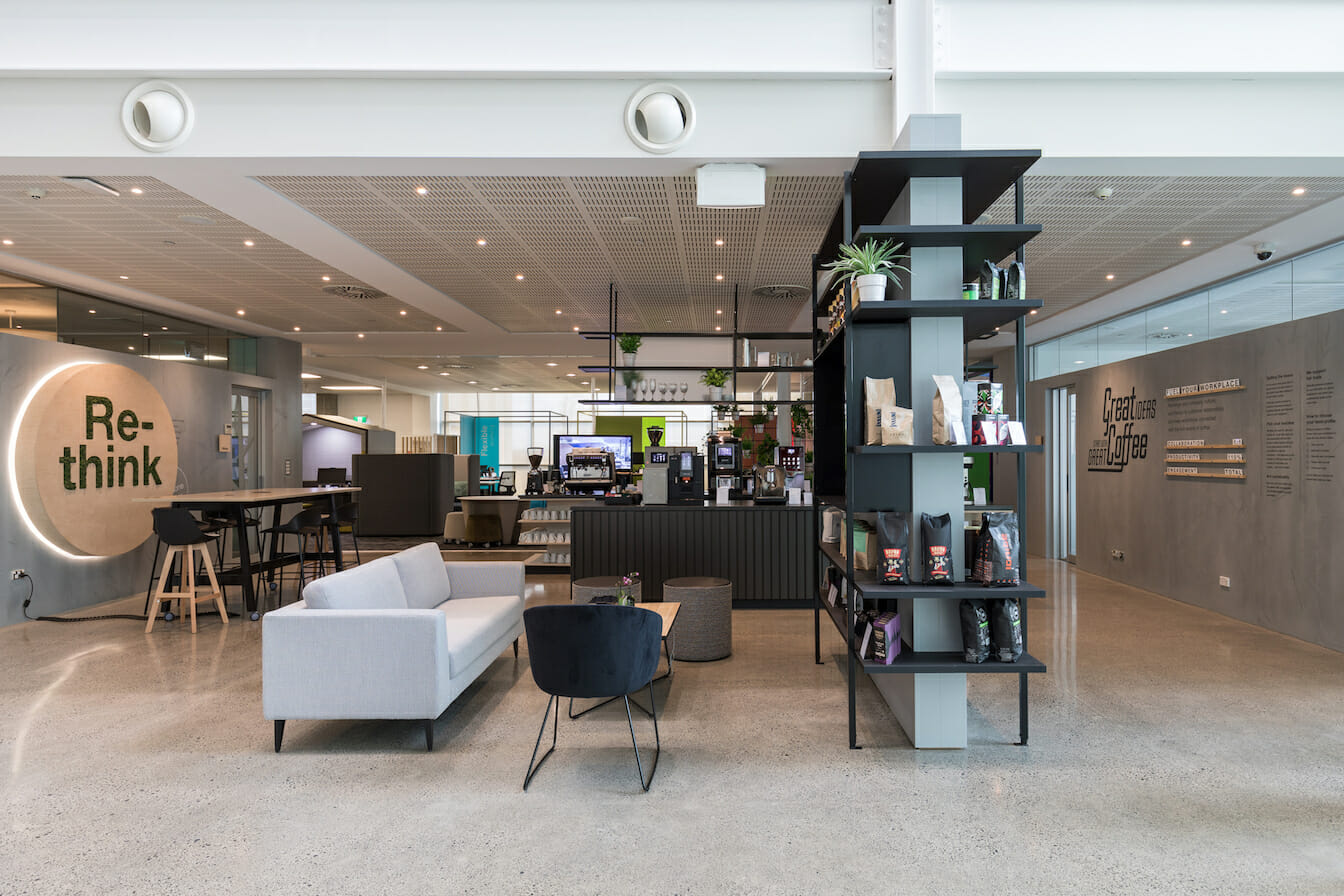 OfficeMax's B2B showroom displays who they are as a brand, their innovation, what products and services they offer, as well as living and breathing their core values. 
The sales transaction between the showroom and a B2B customer from a retail display perspective is largely the same as business-to-consumer, but without the reliance on retail shopfronts and point of sale eftpos. The requirement for engagement and experience however is the same, if not more important in B2B where sales are often far larger and the pipeline is longer than consumer retail.
From a design perspective, the kitchen area resembles a café with hardwearing materials, a black-on-black slatted design and an overhead display unit constructed with mesh and steel. As with any well designed café, the main counter is the heart and vibrant core of the space, which is what we designed here. It is the place for initial connection and conversation, leading into the sales journey.
With such depth to the OfficeMax range, the showroom needed to entice customers to walk around the entire space. Even if they were only interested in stationery, their exposure to the extensive cleaning range, dynamic packaging solutions and other product categories opens the door to more sales.
Successfully driving people from one area to another is about theatrics – colours that grab attention, displays that are fun rather than shelves crammed with product, and images that tell stories rather than traditional signage telling you what you can already see. The signage solution designed for OfficeMax is informative, subtle, wayfinding and tells a story.
Let's discuss your next project