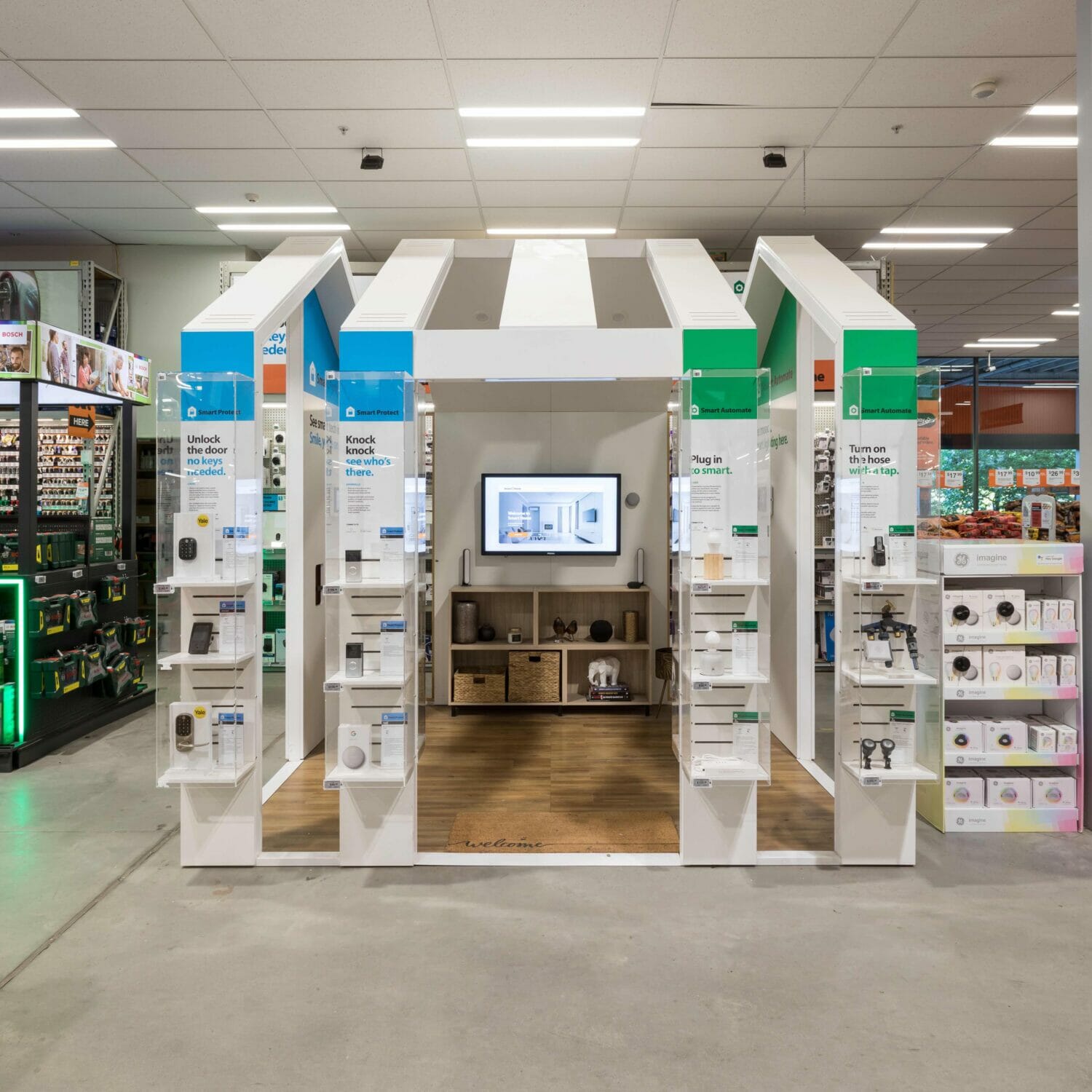 Mitre 10 Smart Home
Location
Albany, Auckland
Services
Space Planning
Concept Design Development
FF&E Solutions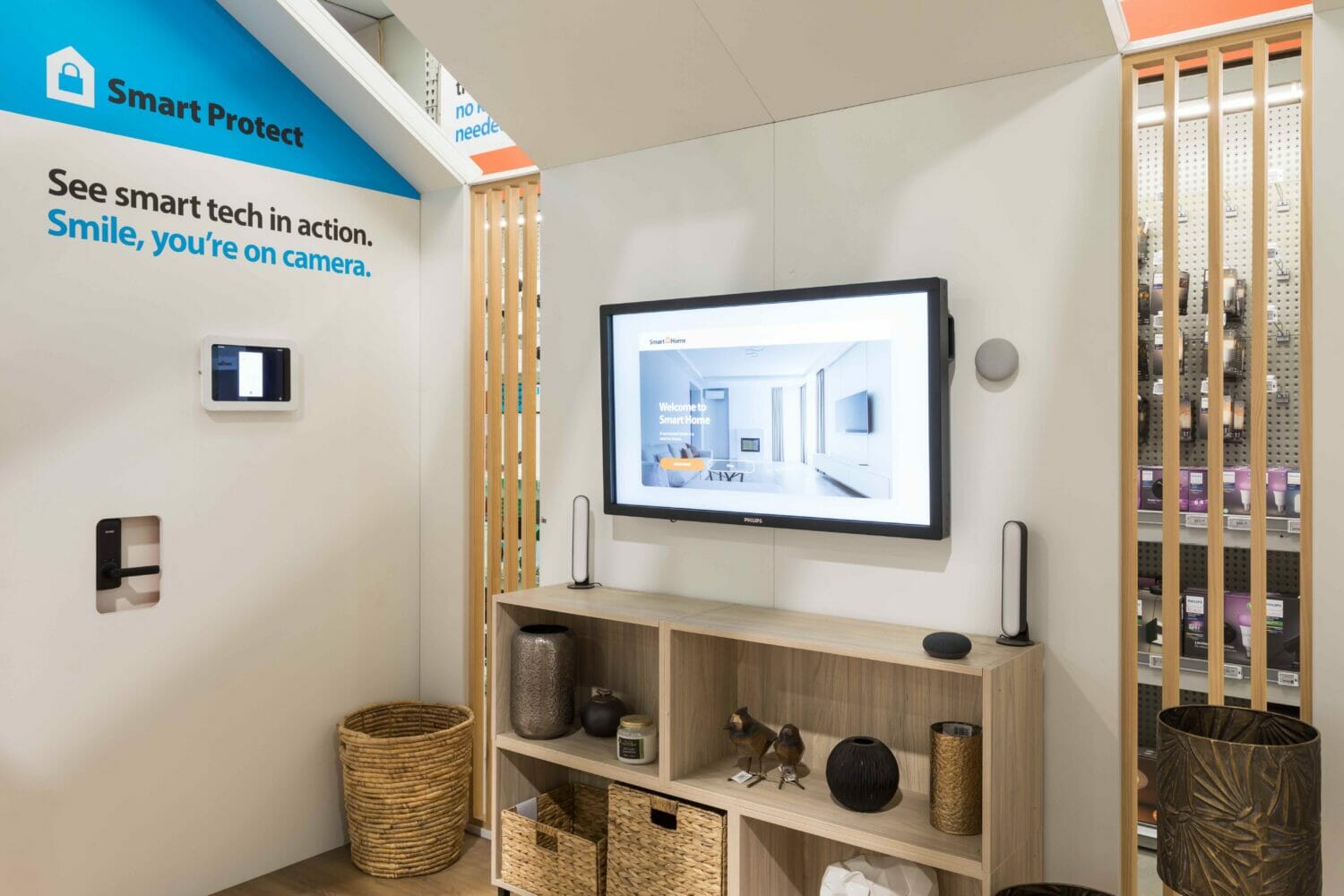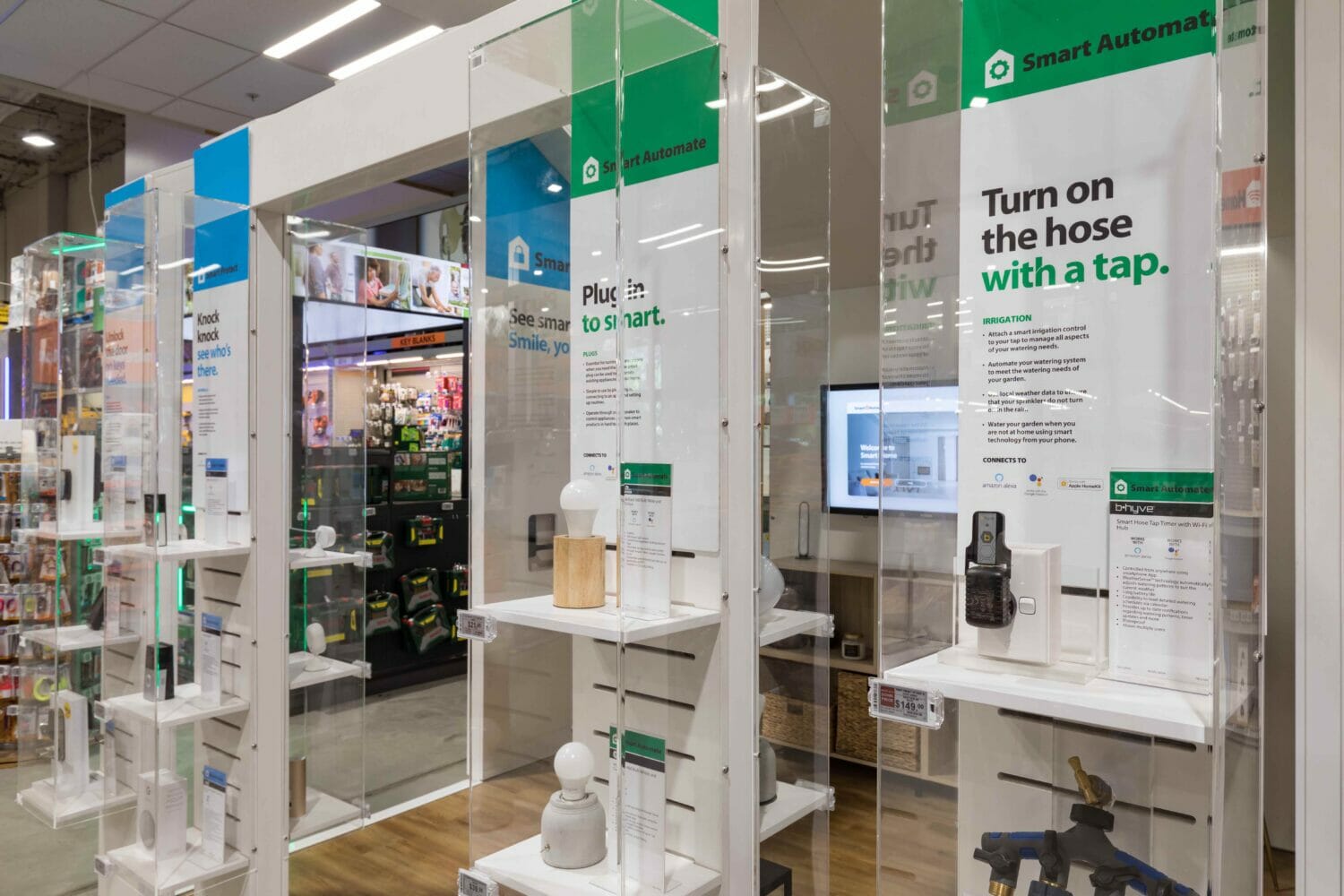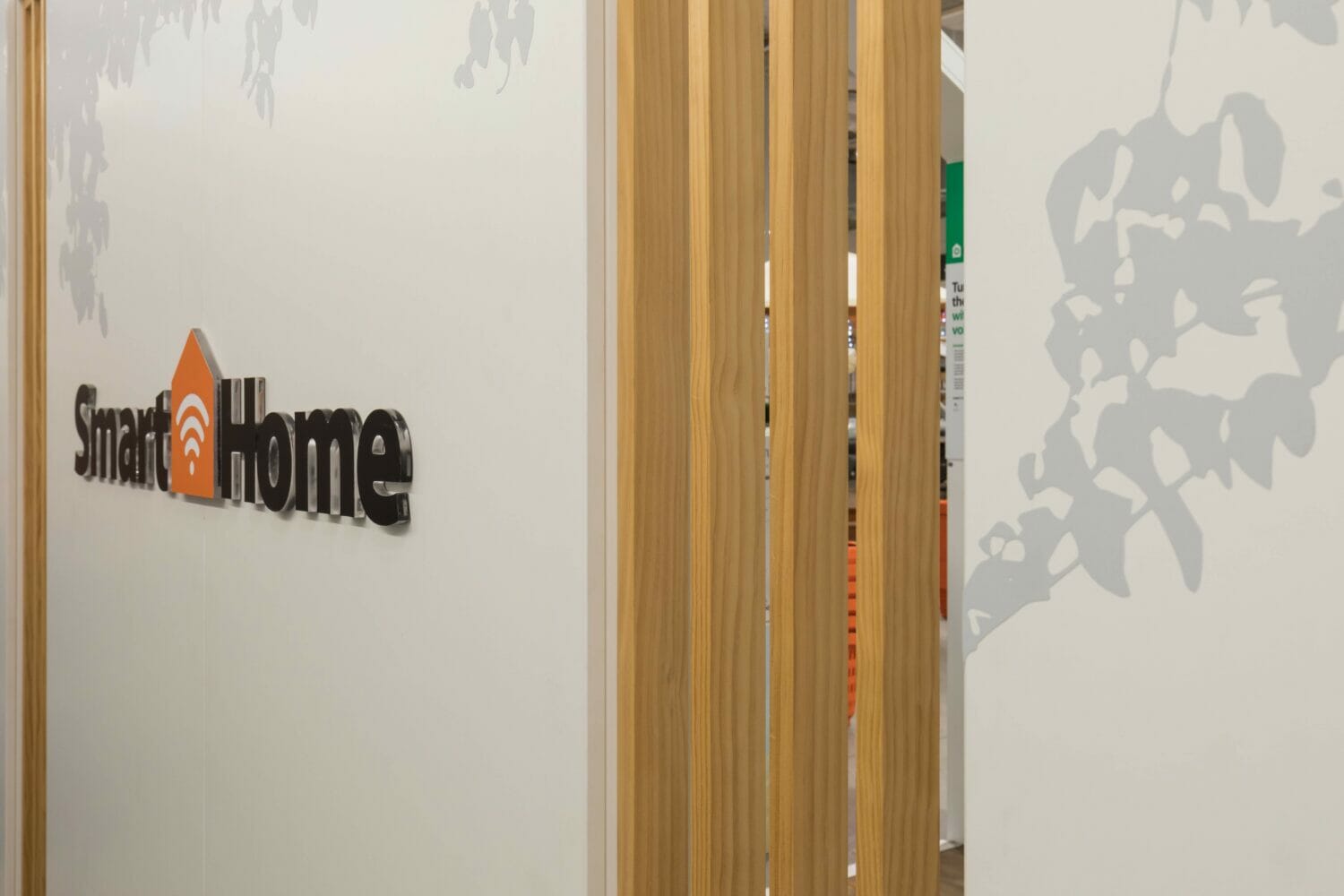 This 20m2 footprint packs a big punch, it looks great but far more importantly it tells a great story about the product it sells.
This miniature house guides viewers and users through all the possibilities & products available at Mitre10 for Smart Home living. If you are to live well, why not live smart.
Upon entry to the house, you use the smart digital lock that connects to your phone; inside you are shown the variety of lighting products that range in both colour and brightness; you are also shown the technology available for security – all of this is controllable by either a simple 'hey google' or from your smart phone.
The simple layout of this home-like display is to encourage users to see the simplicity of the product whilst also immersing yourself in the complete convenience and ease of it all.
The brief for this space was simply to showcase the products, make them look easy (because they are), allow the space to function without an employee having to drive it, and make it desirable enough for people to want to engage with the space.
This tiny house executed the brief well, it looks dynamic and creative and fun.