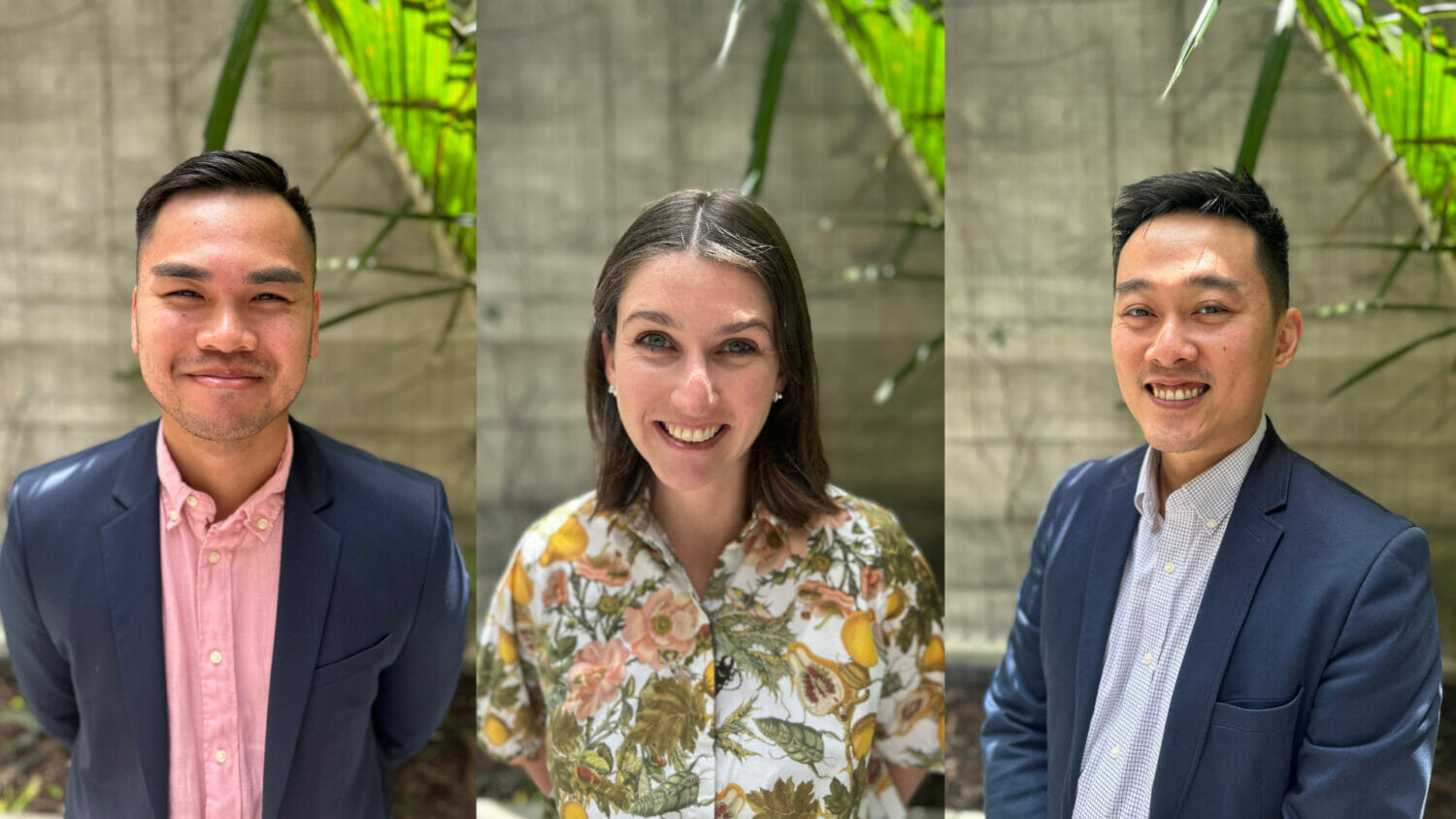 November, 2022
Welcome To Our New Spaceworks Team Members
Spaceworks Team
We're thrilled to introduce three new team members – meet John, Ursula and Roger.
John Babatugon joins us as a Senior Designer in our Design team and in the short time he has been with us, he had made a significant impact. His experience as an Architectural Graduate and experienced ArchiCad user brings great skills to the flourishing team. He also brings a fabulous sense of style and an eye for detail.
Joining our Office & Aged Care Design team is Ursula Davy. Ursula joins us as a Senior Designer; she came from a high paced commercial business focused on joinery detailing and manufacture. Ursula brings a breadth of experience around construction and manufacturing which is an asset to the team. Her smile and attitude brings a vibrancy to the team.
New to the Project Management team is Roger Tan – Senior Project Manager. He brings with him a passion for delivery, execution and project performance. Roger brings a professional process driven expertise to the team.
Welcome John, Ursula and Roger!