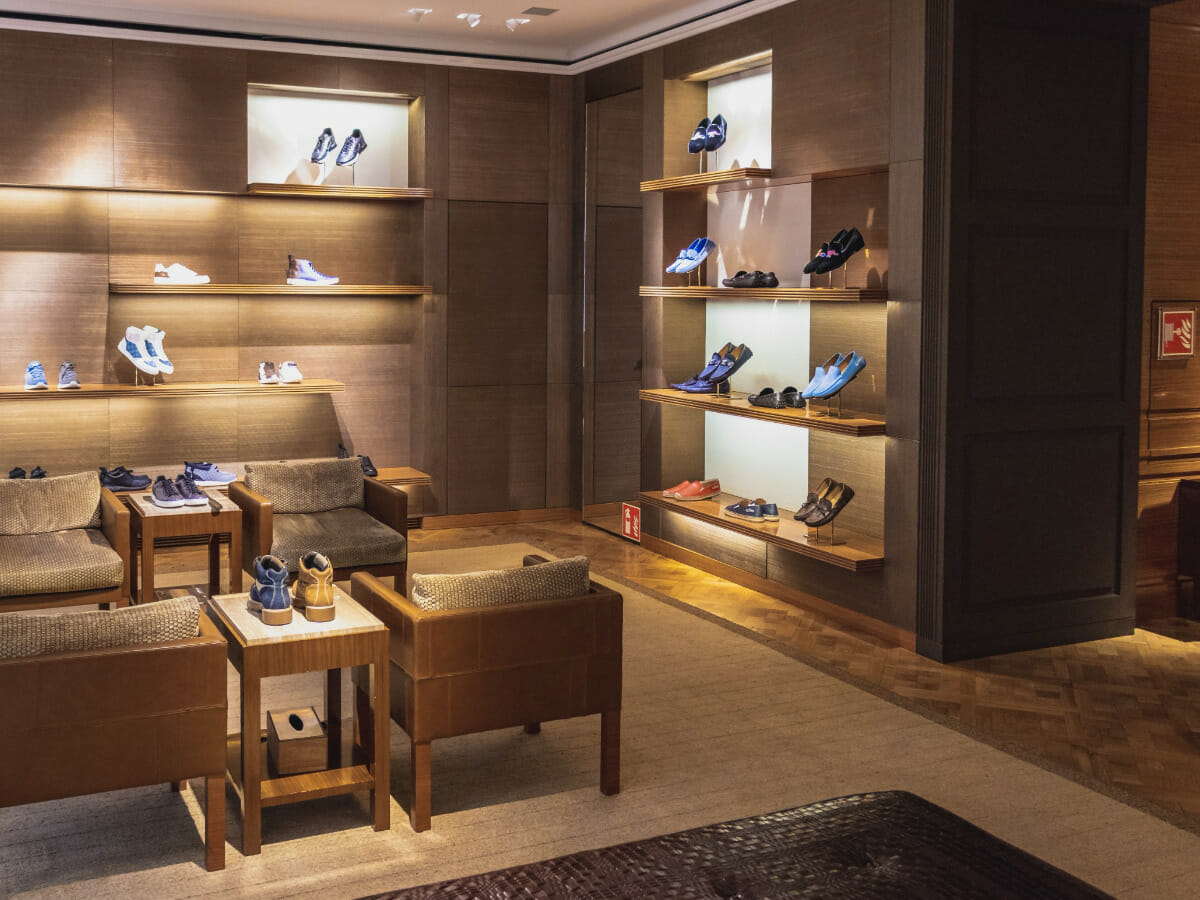 January, 2023
Retail Design in 2023
Opinion
With the word recession popping up more and more, it raises questions over how this might affect retailers this year.
From a design perspective – how and what can retailers do to win when there is an air of gloom?
Predictions for 2023:
Continuation of personalisation & experience in store – 'make me feel special and leave feeling good'
Sustainability focused initiatives within brands will be important – 'through you I can do and be better in the world'
Online sales will continue to grow – eMarketer predicts online sales to be 22.3% of all total sales (up from 20.7% previous year)
Doubling down on online experience and opportunities to combat staff shortages
More consideration around staff safety & asset protection
More chatbots online – adding to your staff numbers via AI
Technology investment year on year is key to growing reach and being a stand-out in the world of digital noise. However this also requires financial investment which can be challenging with rising cost of living, supply chain and shipping challenges, base cost increases and staff shortages.
For some simple quick wins that are low cost consider the following:
Relay your store – customers notice when things are different, this can inspire the thought that there is new things to see
Paint a few walls – brighten up the space. Change is dynamic. Inspire your shoppers through colour
Add some plants and greenery – if you are in a space that lacks natural light, greenery can be a powerful addition
Change old bulbs – make sure your space is well lit. Many retailers still have old non LED fittings that change colour over time
Add some complimentary elements like a coffee morning, or bottled sparkling water – anything that could be a surprise and delight in a low key value add
Declutter – get really good at visual displays. These are often key selling inspiration areas
2023 is about continued innovation, shoppers will be more discerning in their choices and more informed in where they choose to spend their money. Stand out, stay fresh and keep building brand loyalty through connection and impact.
If you want guidance and advise on how to make big wins with minimal spend – Spaceworks is your design partner.
Talk to us about your project.