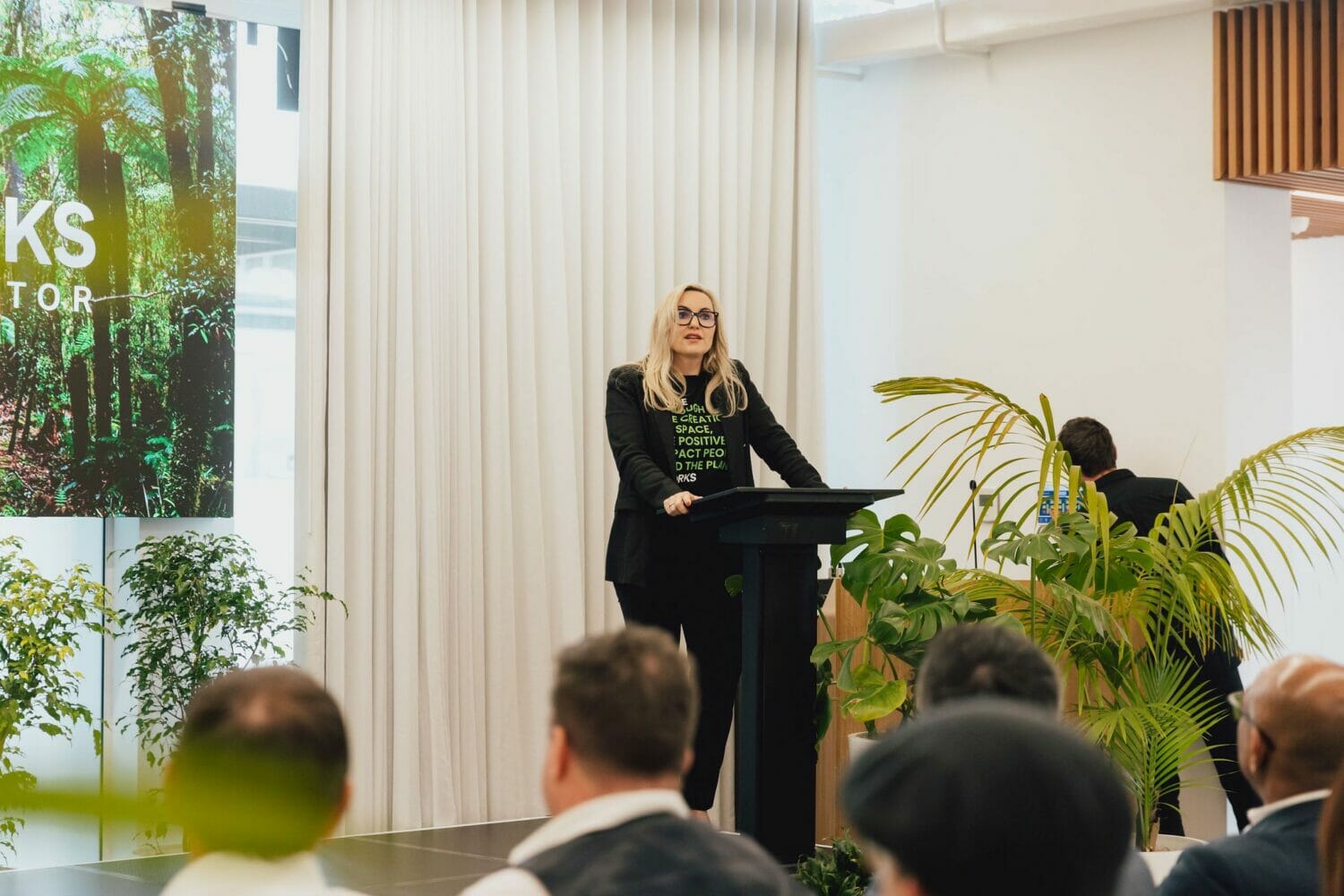 November, 2022
Spaceworks Carbon Calculator Launch
Opinion
The Spaceworks Carbon Calculator is here.
As part of Auckland Climate Festival, we launched the Spaceworks Carbon Calculator as a tool to measure the carbon footprint of a fitout. You can now certify your fitout as Carbon Zero – just like your business.
A large crowd of colleagues, clients, suppliers and others in the construction industry turned out to hear about and see a live demonstration of this New Zealand-leading ground-breaking technology.
James Griffin of the Sustainable Business Network was our guest speaker and CEO Lizzi Whaley showed us the difference that the calculator could make in our carbon emissions long-term.
The calculator was created in conjunction with Toitū Envirocare, internationally recognised leaders in sustainability best practice. And it solves a big problem preventing carbon reduction in the industry – lack of data.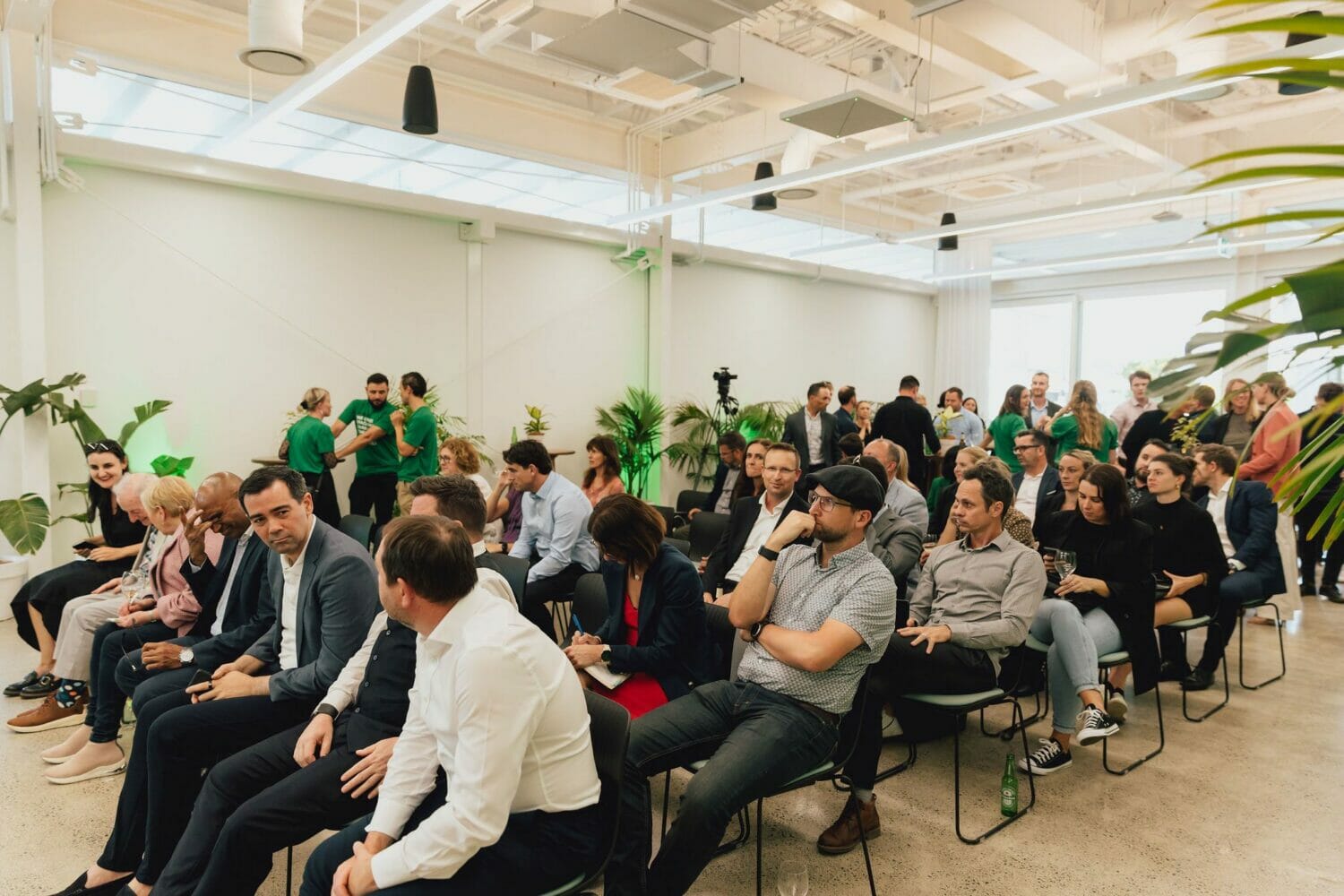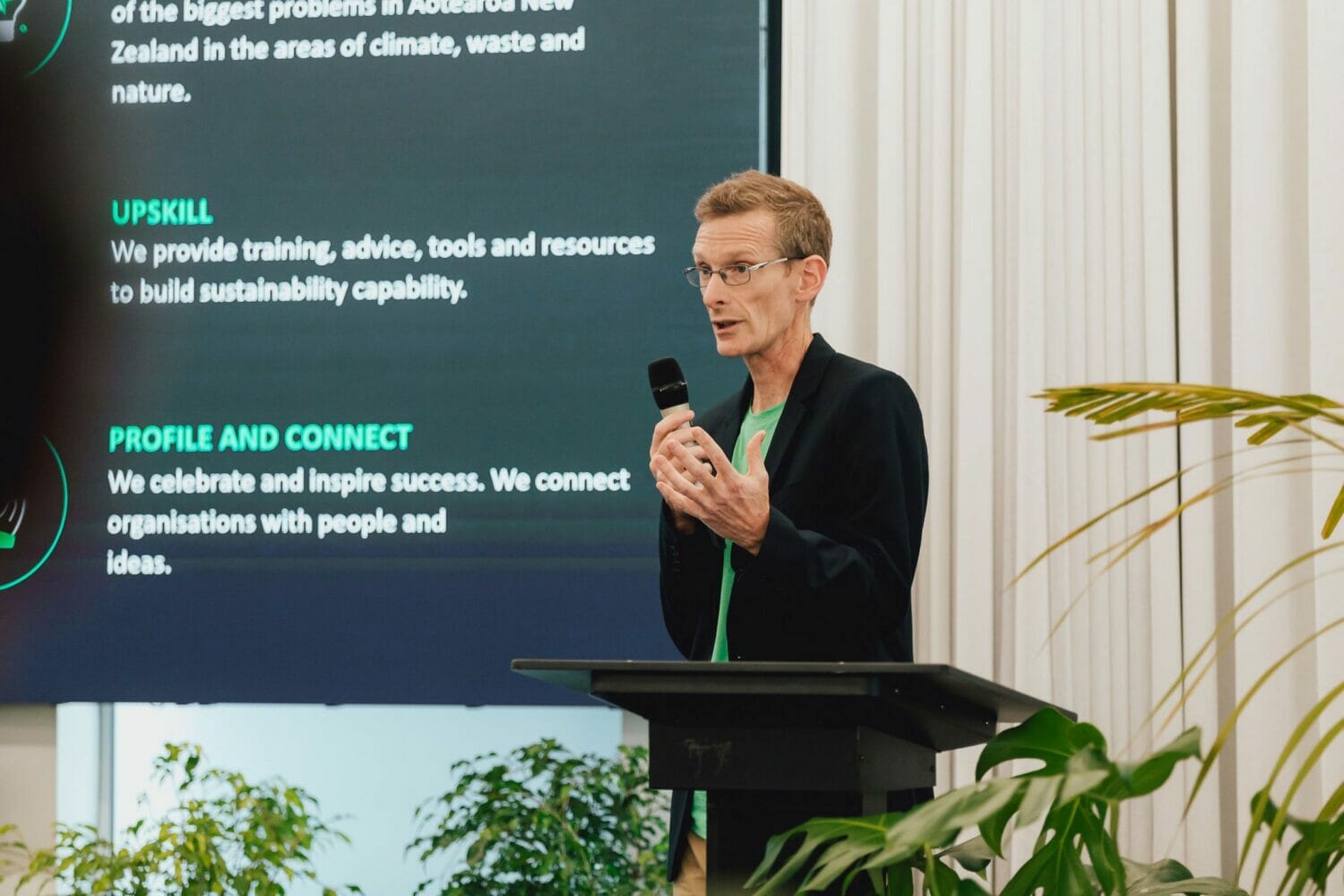 We have seen considerable innovation in the construction of new builds with the likes of Green Star and other great tools. However we have not found an environmental impact solution that is 'cost effective, quick, simple, and user friendly' that gives us a calculation to show what the carbon footprint is for the construction of a fitout.
'Carbon Footprint' is a term most will be familiar with. Carbon Footprint is connected to the operation of a something, the operation of a plane – like a plane flight or the operation of a car, the emissions it puts out over its lifetime or a trip.
'Embodied Carbon' relates to the carbon footprint of creating that object – building the plane or manufacturing car. And in our circumstance, the building of the fitout.Put simply, embodied carbon is the carbon footprint of a building before it becomes operational.
The Spaceworks Carbon Calculator measures the embodied carbons for the fitout. We are not talking about the life of the building or the operation of it post construction, simply the fitout build project itself. And when measuring this we include the embodied carbons of every new item put into that fitout including furniture, joinery, materials etc
Recently Bayleys Knight Frank survey said 40% of businesses have a net carbon zero goal. The Spaceworks Carbon Calculator gives businesses the knowledge to achieve their goals and tells landlords, tenants, property managers and others exactly what environmental impact fitouts are having.
The innovation around full building construction is progressing positively, but the more short term fitout market needs innovation like this.
The tool is cost effective to run and it's simple – if you want to know how reach out and we can show you how.
Contact us to discuss how the Spaceworks Carbon Calculator can help with your project