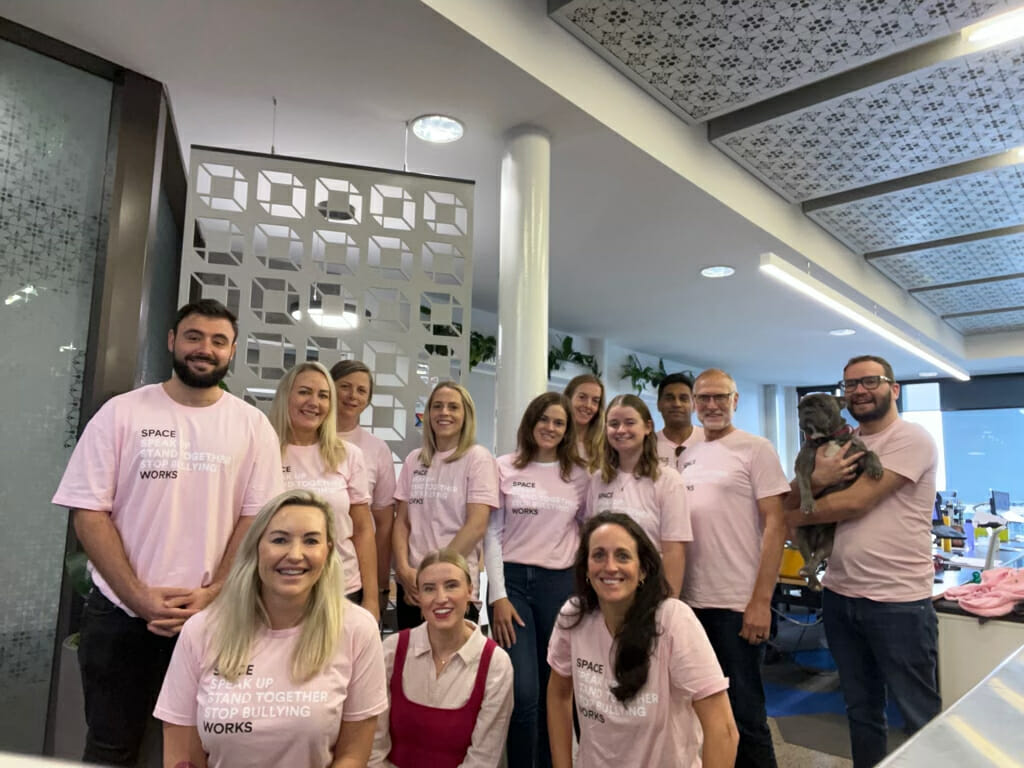 May, 2022
Pink Shirt Day 2022
Spaceworks Team
The Spaceworks team had such fun at our recent Pink Shirt Day fundraiser, in support of stopping bullying by celebrating diversity and promoting kindness and inclusiveness.
We all wore specially designed pink Spaceworks tee shirts and enjoyed some social time with… what else but pink refreshments 🍣🍧🍨
We are ardent supporters of the event's aim of creating a community where all people feel safe, valued and respected, regardless of age, sex, gender identity, sexual orientation, ability, or cultural background.
Celebrated annually around the globe, Pink Shirt Day began in Canada in 2007 when two students took a stand against homophobic bullying after another student was harassed for wearing pink.
We've been celebrating Pink Shirt Day in Aotearoa since 2009 and the campaign grows stronger and larger every year.
Pink Shirt Day is funded by donations which enables the Mental Health Foundation to raise awareness about bullying prevention and provide resources that promote inclusive workplaces, schools and communities.
2022's Pink Shirt Day was the biggest one yet! Over $700,000 was raised through official t-shirt sales and donations. Thanks to Pink Shirt Day donations:
👚 More than 2,000 schools and kura have been reached nationwide each year to share messages and classroom activities that help prevent bullying.
👚 InsideOUT has been funded to run rainbow workshops and programmes to help create more inclusive schools.
👚 There has been closer collaboration with communities, including rainbow, Māori and Pasifika, to strengthen messages of inclusion.
👚 Workplaces have been encouraged to celebrate diversity and create fairer, more welcoming and respectful environments.
👚 Resources that celebrate diversity, spread aroha and prevent bullying in Aotearoa continue to be delivered.
Find out more about Pink Shirt Day at https://www.pinkshirtday.org.nz and join the movement to Kōrero Mai, Kōrero Atu, Mauri Tū, Mauri Ora – Speak Up, Stand Together, Stop Bullying!