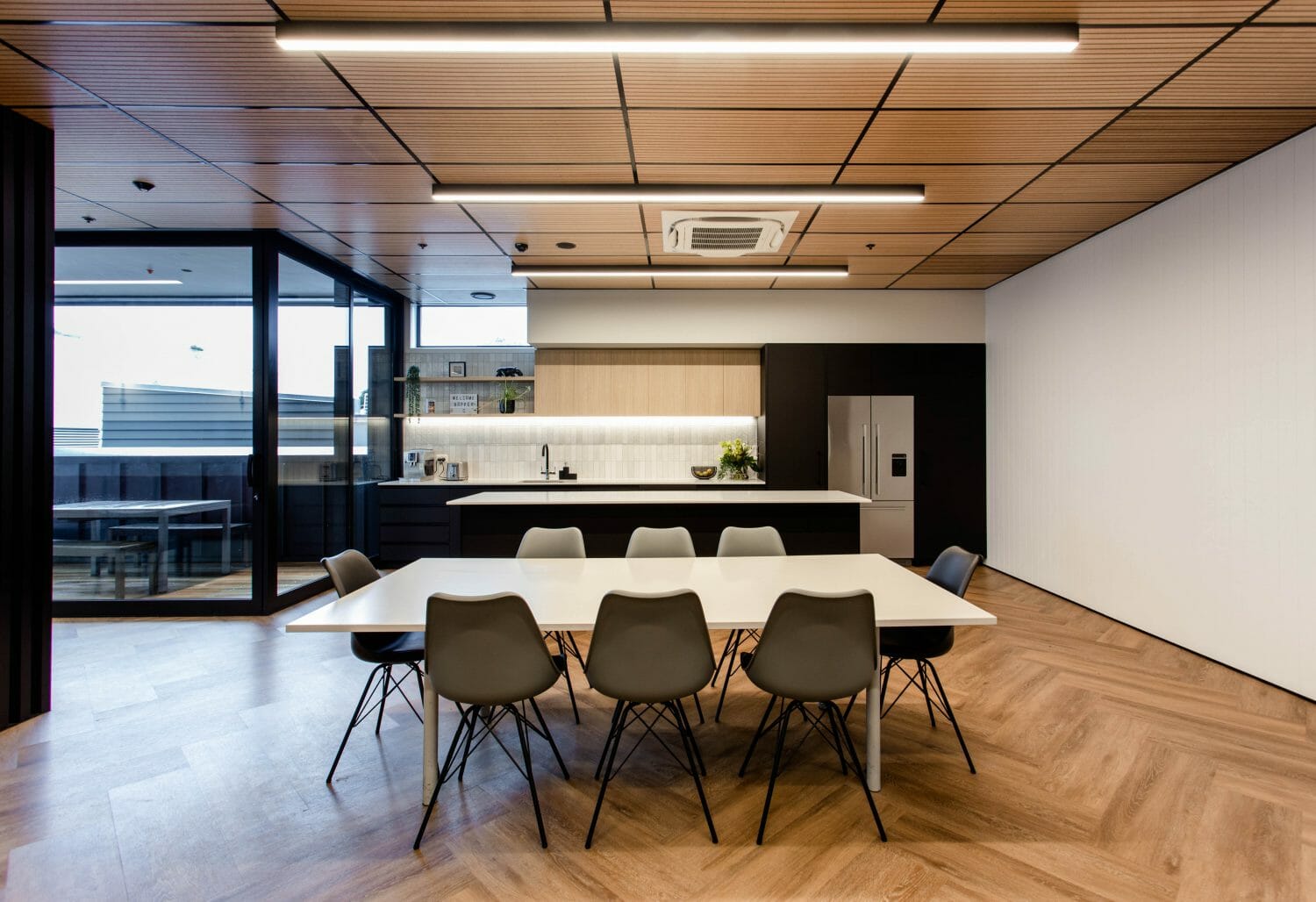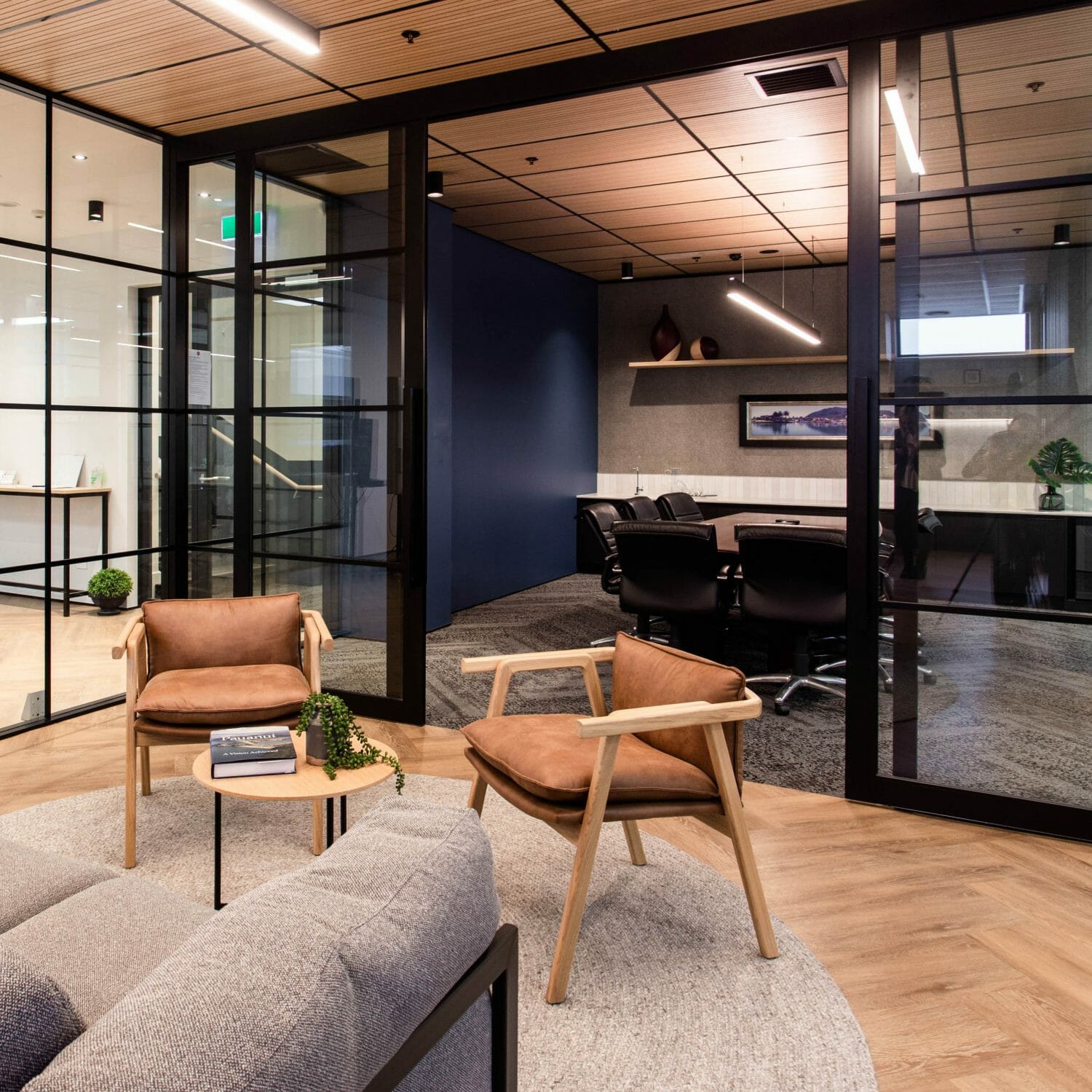 Hoppers
Services
Space Planning
Concept Design Development
Detailed Drawings & Documentation
FF&E Solutions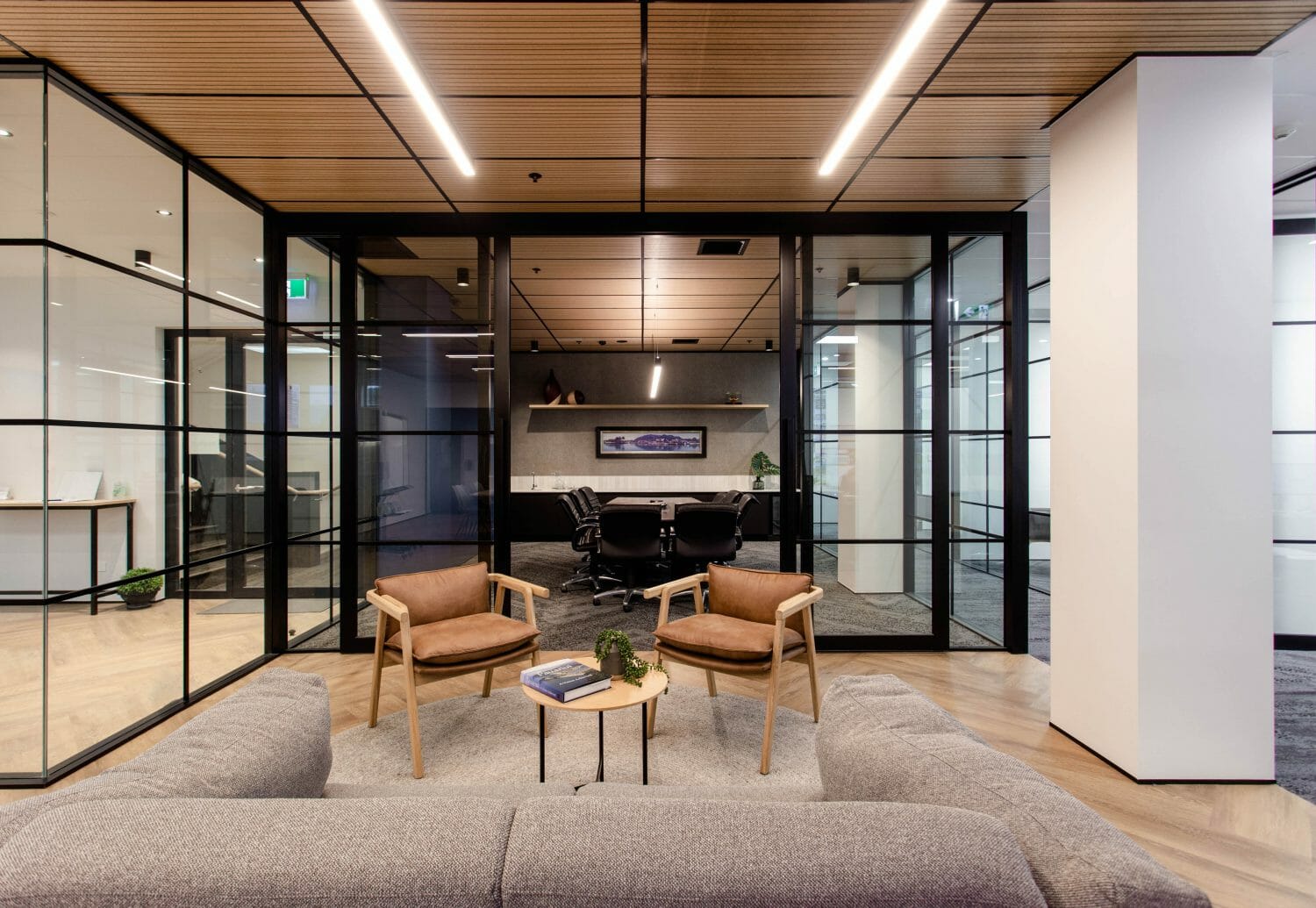 A relaxed, light-filled office space designed with employee input to create a welcoming sense of collaboration. 
Sitting just back from the beach at Orewa, the last thing Hoppers Developments wanted was for their new head office to feel corporate. Their brief to Spaceworks was for a dynamic, inviting space that they felt proud to share with clients, but which still felt relaxed. The resulting space is thoroughly modern in its influences and lets in lots of light. With apartments above the office, acoustics also needed to play an important part in the design process.
The resulting new build, completed in collaboration with Jurado Architects, combines individual offices with a small open desking area. The kitchen serves as the heart of the space and the place where people come together. We gave all employees the opportunity to provide individual input, right down to helping them self-select the fabrics they wanted in their respective work areas, and letting them vote on the bathroom wallpaper – making this our first project where the men's bathrooms feature fishing-themed walls.
Spaceworks asked me for a reference on their first project for us, our new office. We couldn't be happier with the outcome but I refused to provide one. Engaging them in two projects since completion is reference enough.
David Barr – Development Manager, Hopper
Let's discuss your next project