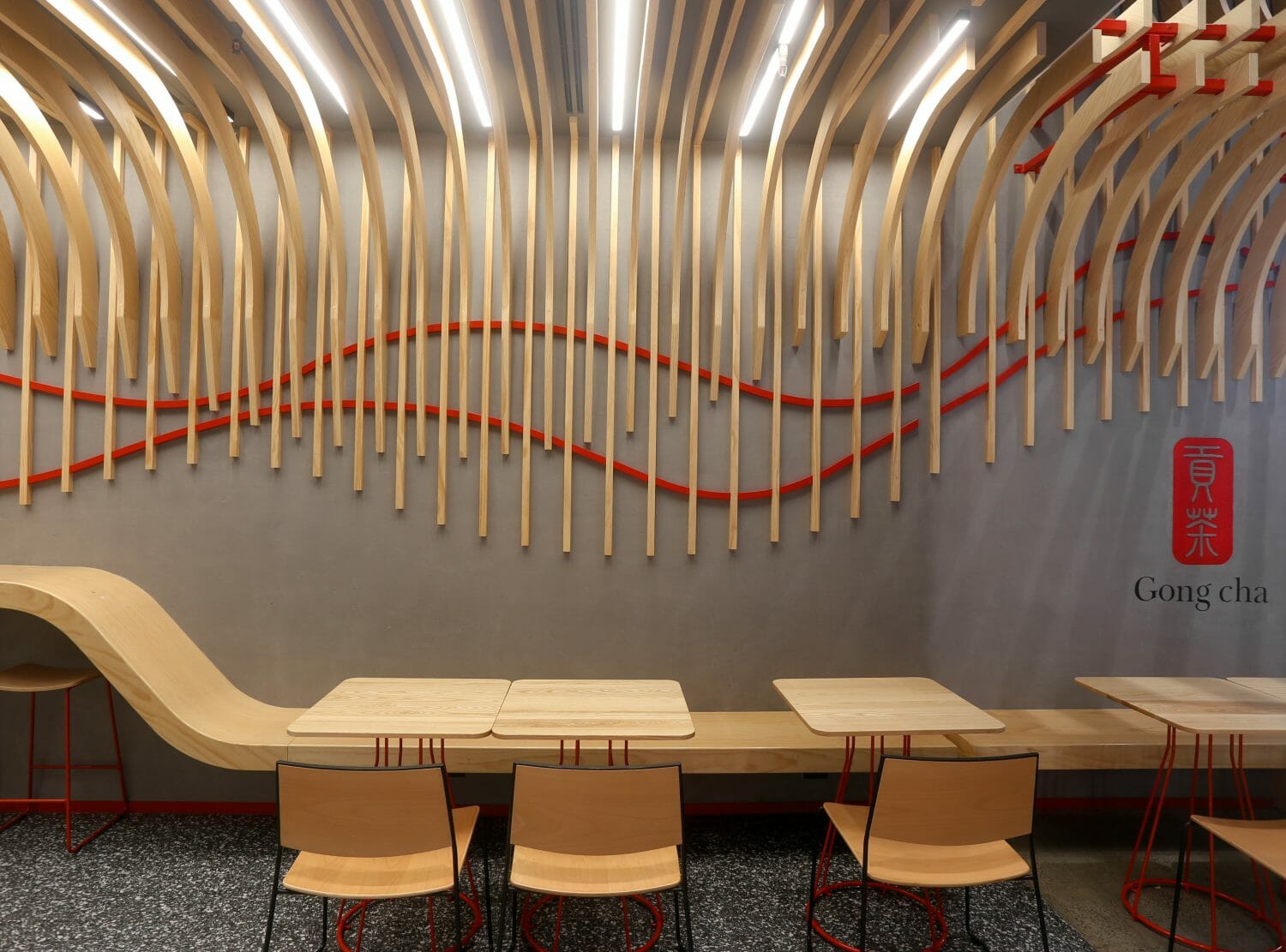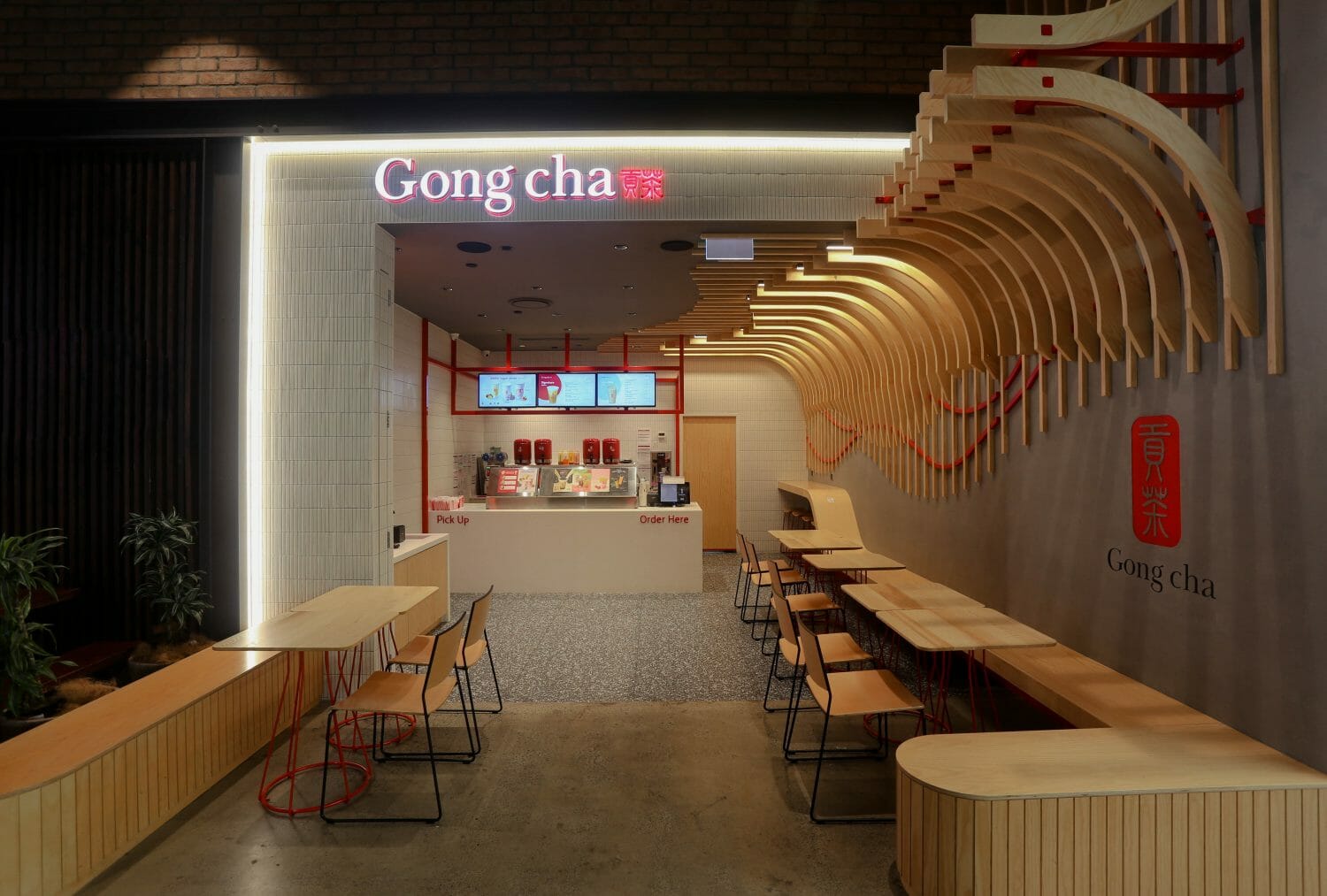 Gong Cha
Location
Newmarket, Auckland
Services
Space Planning
Concept Design Development
Detailed Drawings & Documentation
FF&E Solutions
Project Management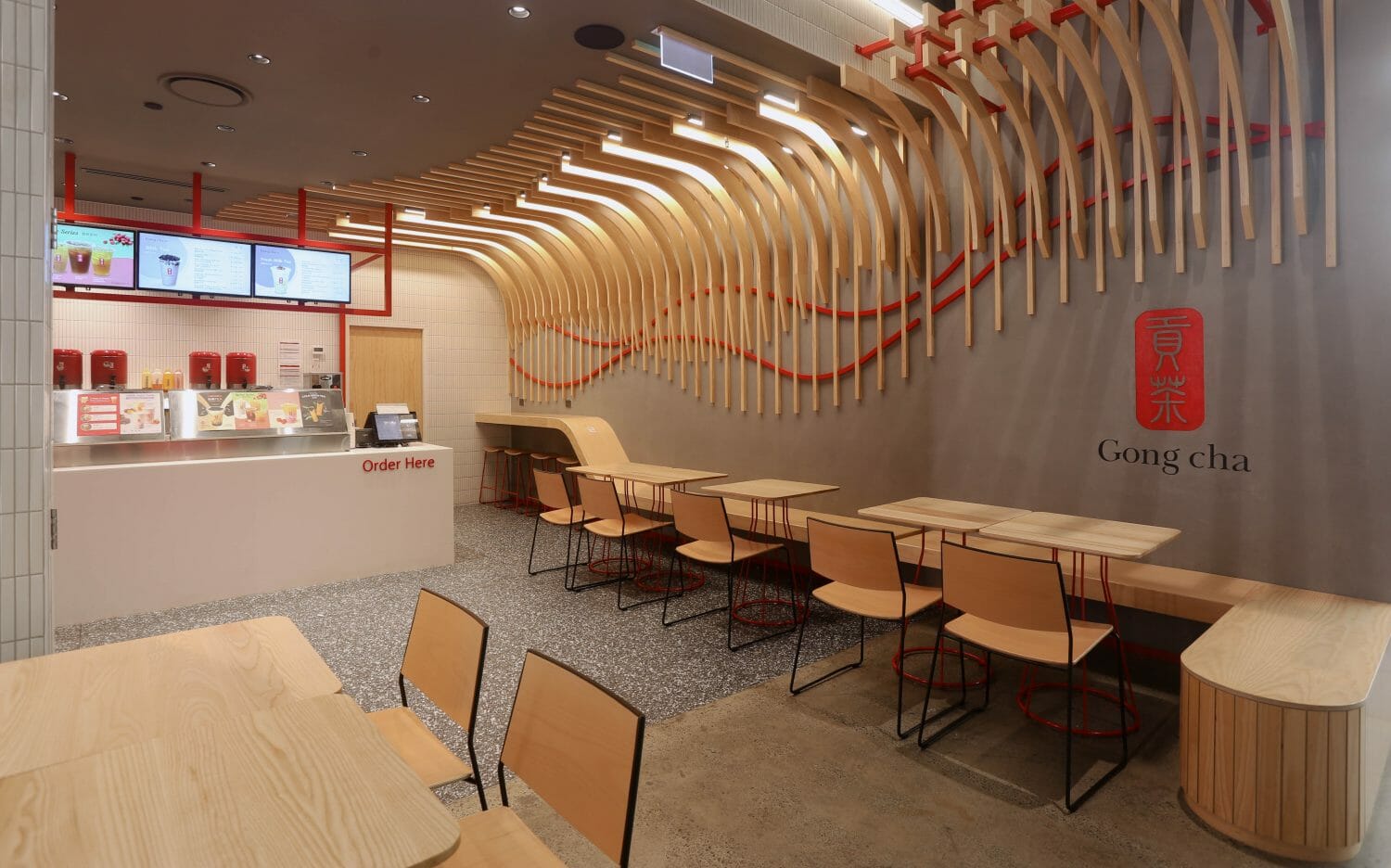 A minimal shopfront hinting at the interior concept draws people in to Gong Cha's hero store at 277 Broadway.
This project was a new look and feel for Gong Cha, a departure from their existing concept. They wanted something that still referenced their international brand, but drew inspiration from the rolling tea plantations of Asia. We kept to a very simplistic material palette. Monochromatic dark floors, white finger tiles and concrete wall finishing allowed the timber emulating the tea field to truly pop. Approaching the store, the feature timber inside peels outside of the shopfront and up the mall bulkhead, drawing the eye and pulling customers in.
The main shared seat is a feature in itself, starting as a high leaner before rolling down into a bench seat. All the furniture and feature seating has rounded edges to amplify the concept The counter is a simple yet effective monolithic structure that anchors the space. The same simplicity extends to the Gong Cha, which we recessed into the concrete finish of the store's exterior.
Let's discuss your next project