Clutha Community Hub
Services
Space Planning
Concept Design Development
Detailed Drawings & Documentation
FF&E Solutions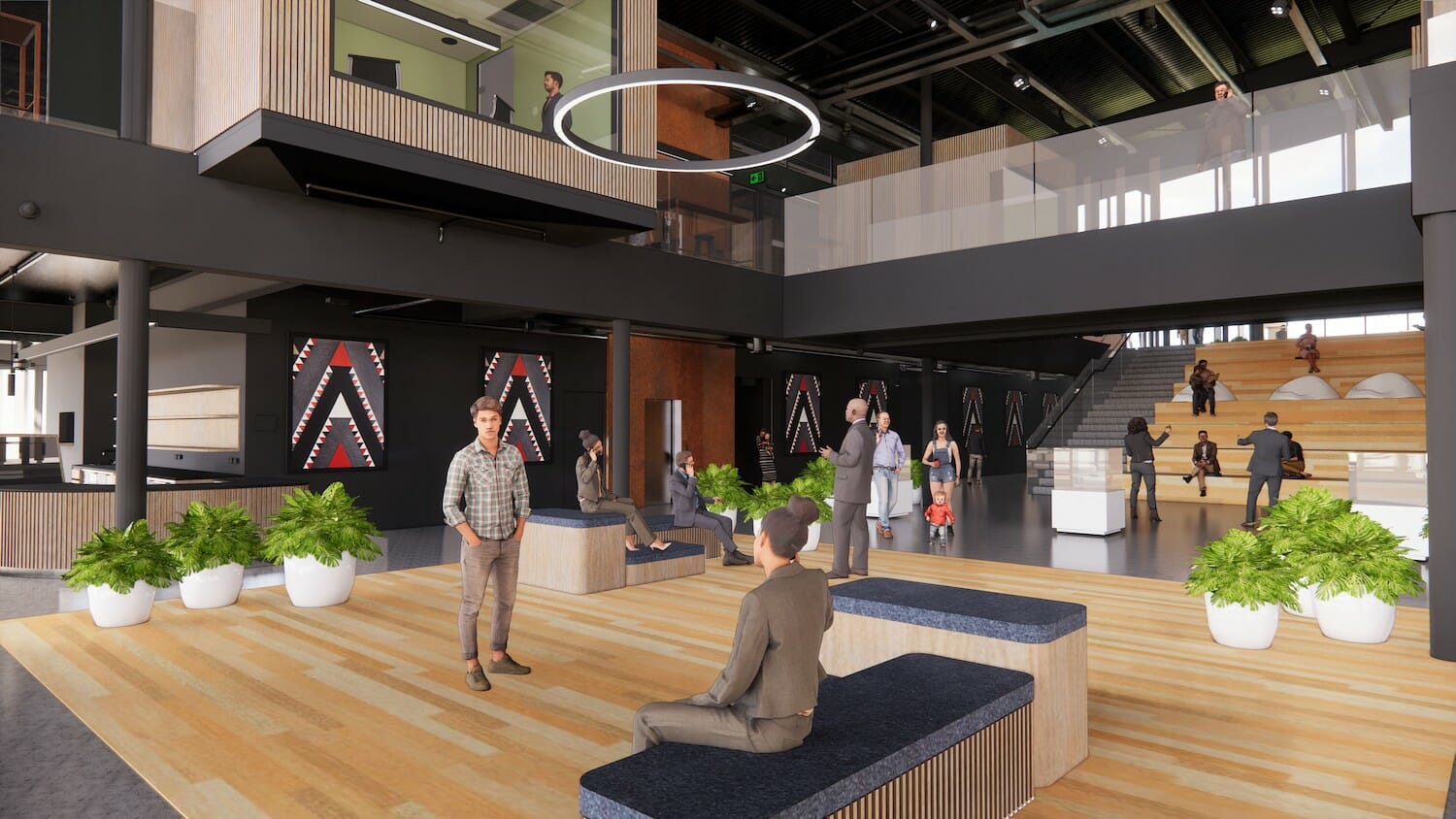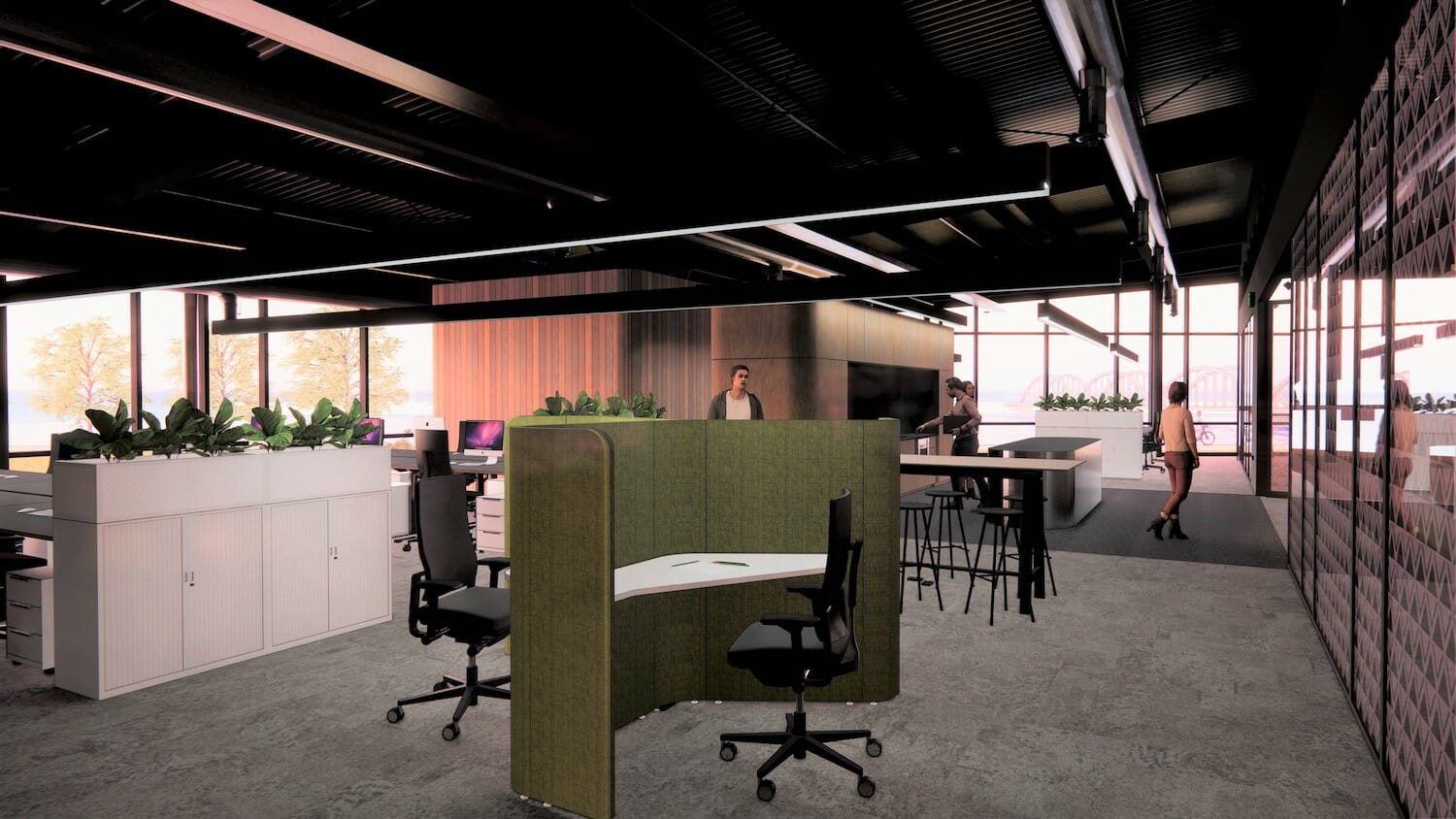 Spaceworks were engaged to design the interiors Clutha Community Hub. This new sustainable space was to house a number of tenancies and functions and would replace
the old community hall on the banks of the Mata-Au (Clutha River) in Balclutha.
The design narrative begins with an abstract of the river, with the interior symbolising the journey of this river as it flows through Central and South Otago weaving a pathway to the Pacific Ocean. The story begins with the source of the river (Lake Wanaka), realised in the interior by the full scale double height entry foyer.
The interior spaces have been designed to sit alongside the river path with an egress route that runs through the building as two branches, one on each level. Each area within the building is seen as a riverside activity, designed as a series of huts to house each activity, whether it be a space to meet, a place of work, or a space to share food, learn and gather information, all of these areas are connected to each other through the building's main pathway.
Let's discuss your next project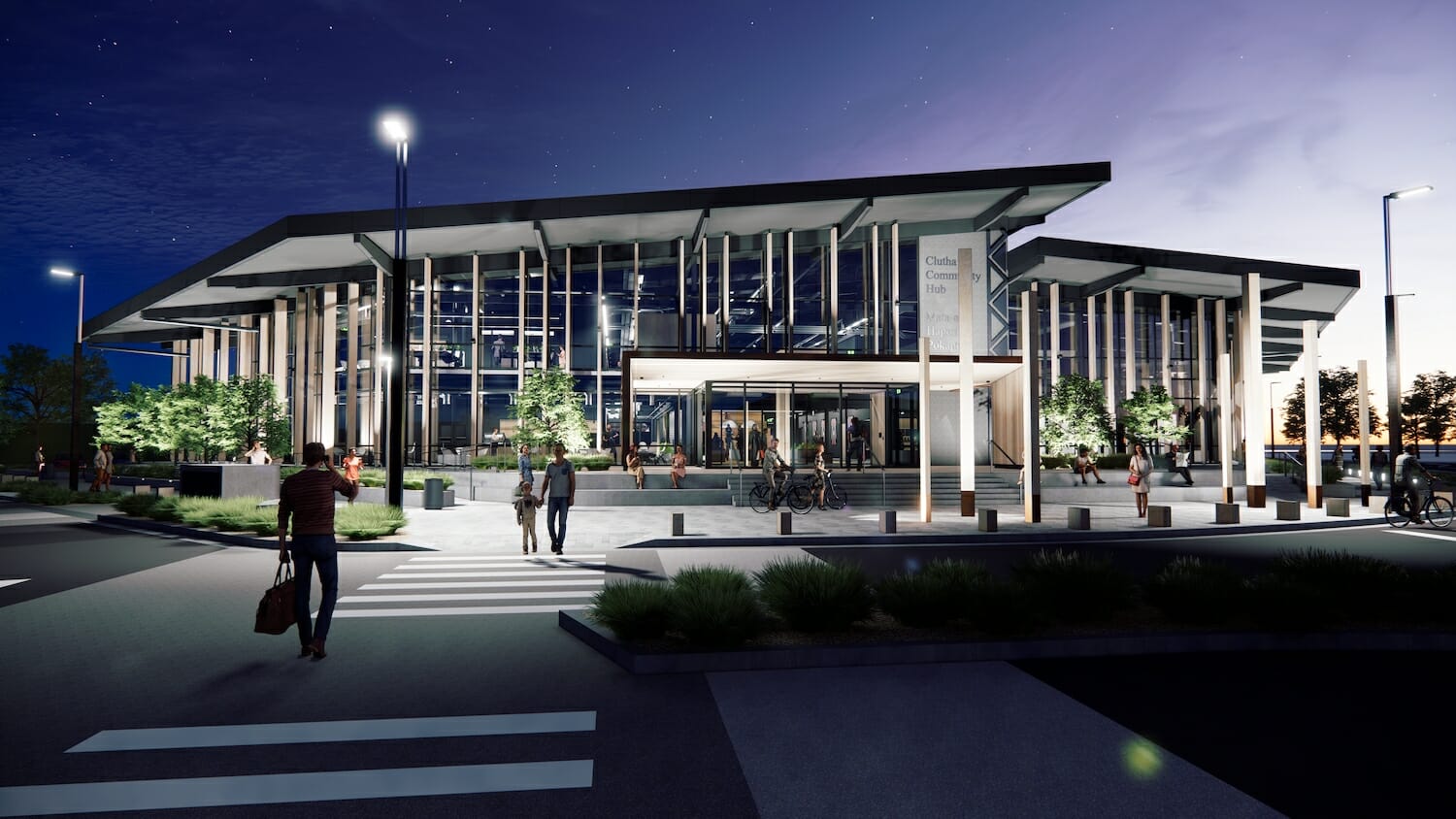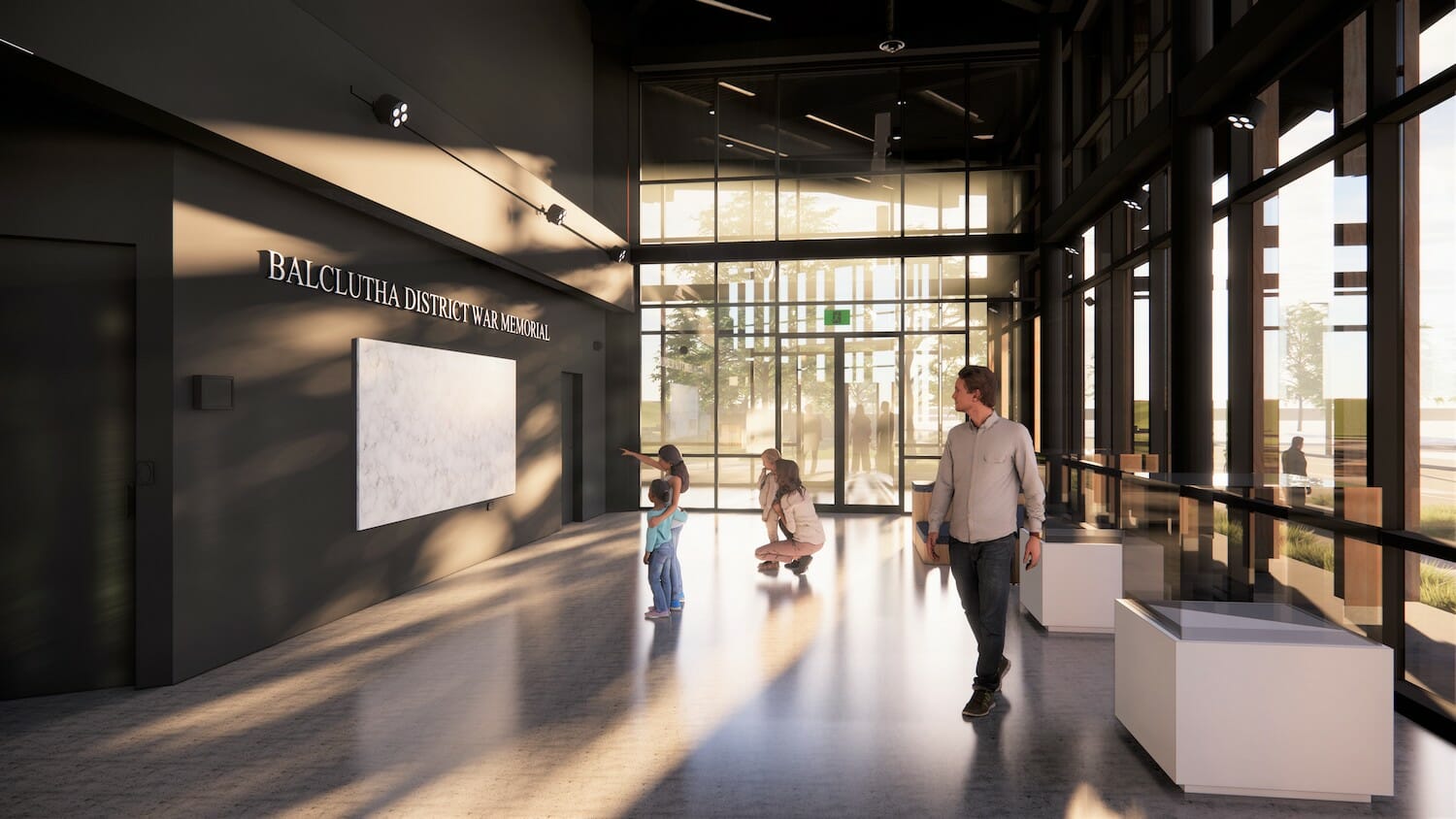 Visitors are persuaded to weave their way through the gallery space that flows from the main entry area; a large atrium stair way then invites one to explore the upper level where they are greeted by a large open atrium that has an interior viewing platform with a wonderful view of the mighty Mata-Au .
The riverbank is treelined which forms the basis of the materials specified for the interior; colours from all seasons inform the colour palette; shades of green spring leaves and the golden-brown tones of autumn highlight the inner spaces and reveal life on the mighty Mata-Au.
A main consideration for this building was for it to use sustainable products;
Sustainably grown timber is a feature throughout. This material is as an environmentally friendly build material, is that trees absorb carbon dioxide. When the timber is felled, these gases are naturally encapsulated in the timber and further locked in through the building and sealing process.

The carpet tile selected for the project started a "mission Zero" journey 25-years ago. "Net-Works"

is

a program that turns discarded fishing nets into supplemental income for community members and

this

100% recycled nylon

i

s used in their carpet tiles.

The paint range is Environmental Choice, independently verified, including no added VOCs and an extensive range of low VOC products.