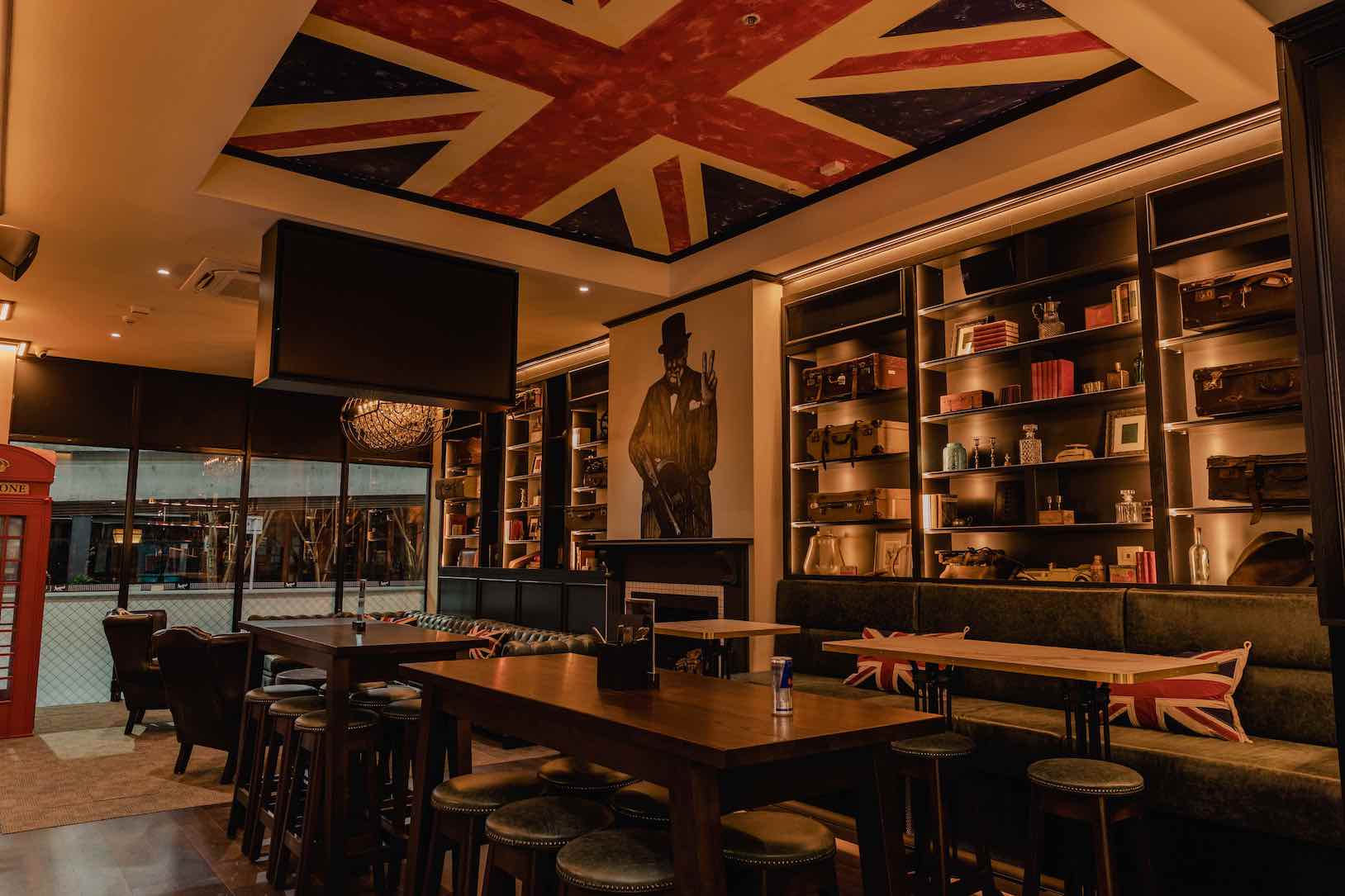 December, 2021
The Fox – A London Pub
Projects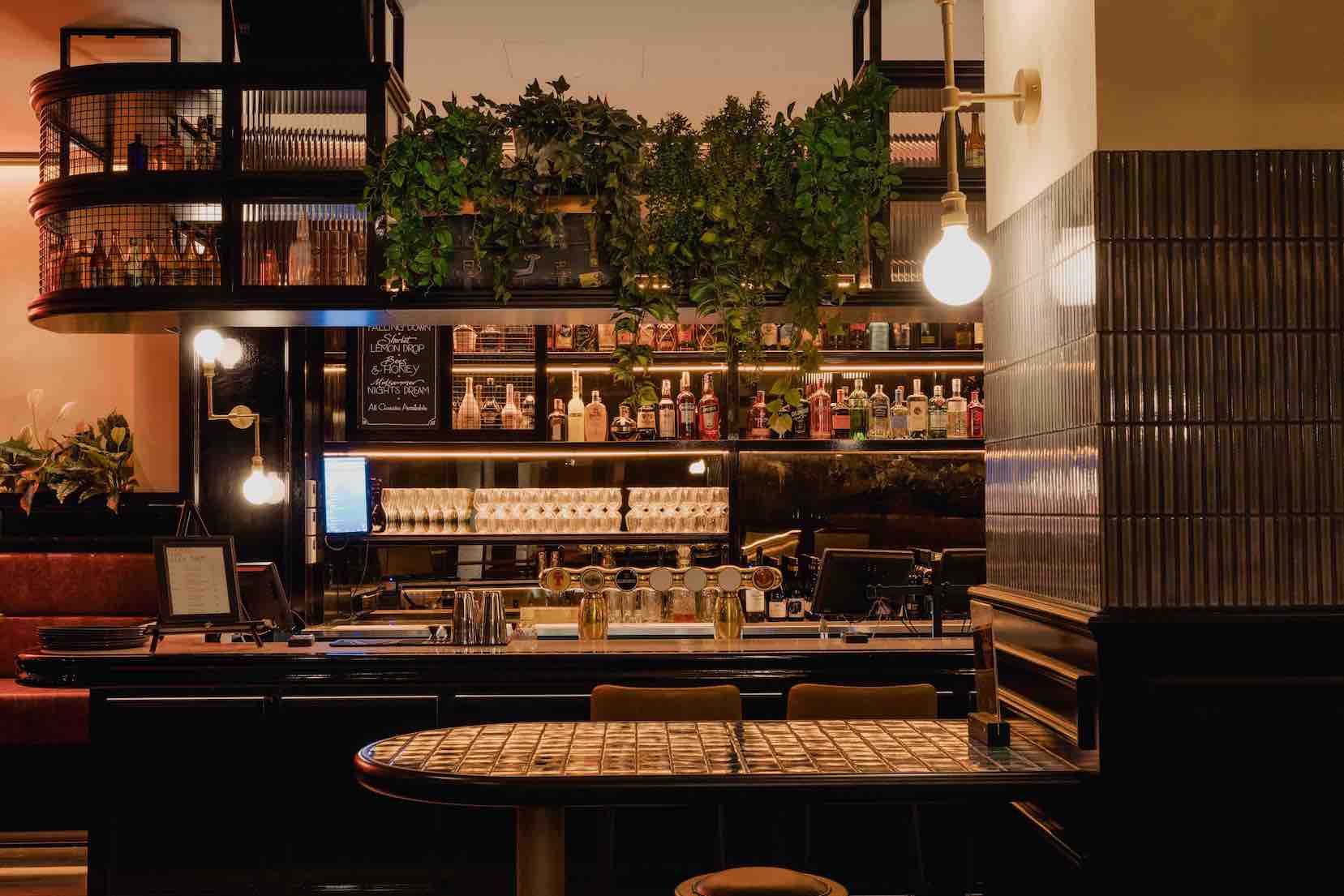 This London themed pub opened its doors with the rest of hospitality in Auckland on December 3rd, 2021.
It consumed much of the Spaceworks' hospitality team for Auckland's lockdown. We spent many days and nights collaborating over Microsoft Teams, sharing screens and all using 3D programmes to bring to life on screen a mini version of the real thing.
As soon as Auckland moved to Level 3 construction commenced. This project had one of the shortest time frames for delivery that we have seen in hospitality, especially for the size of the space, the detail in the construction/joinery and with the issues Covid brought. However all involved wanted opening to align with Auckland re-opening.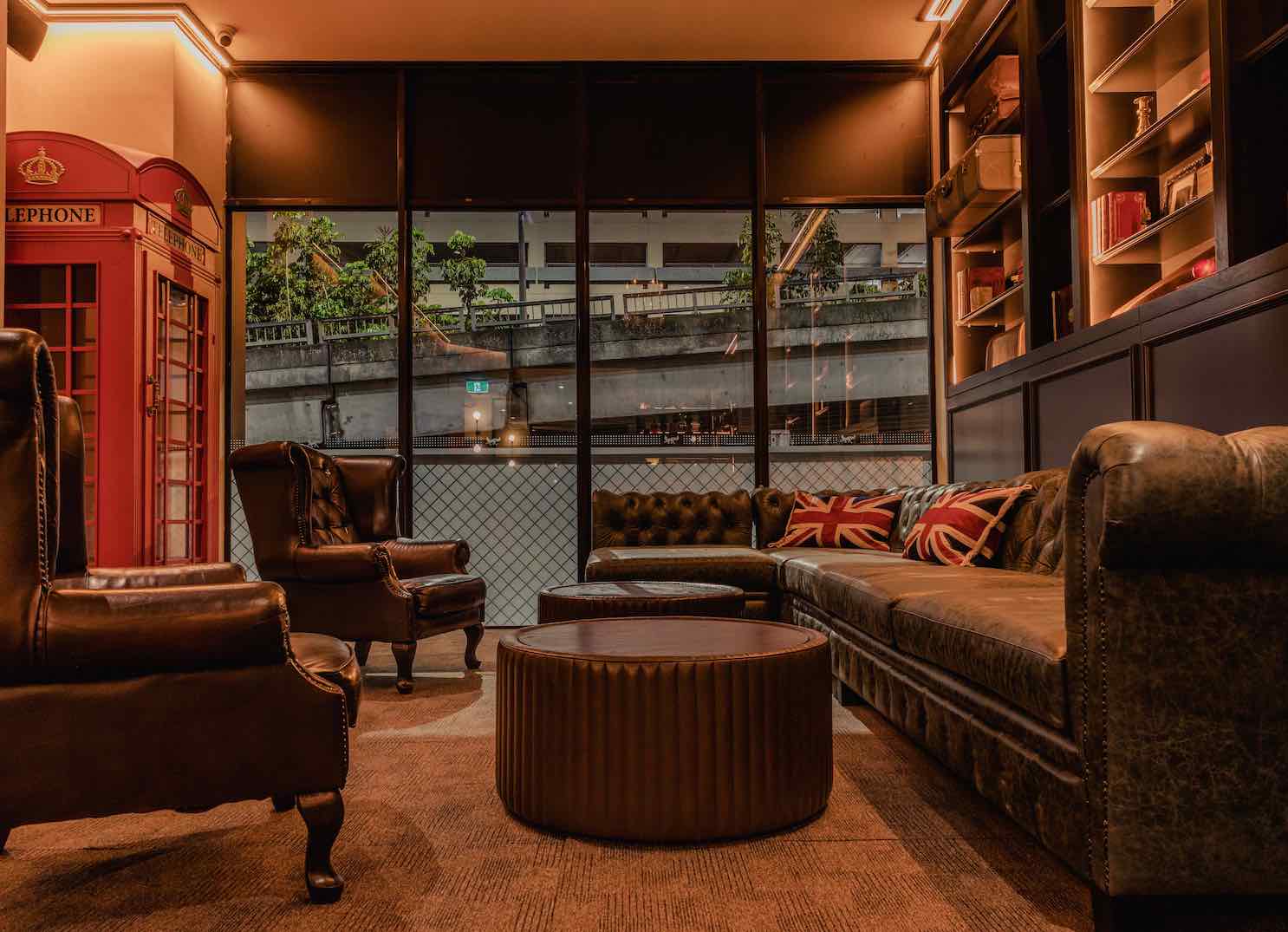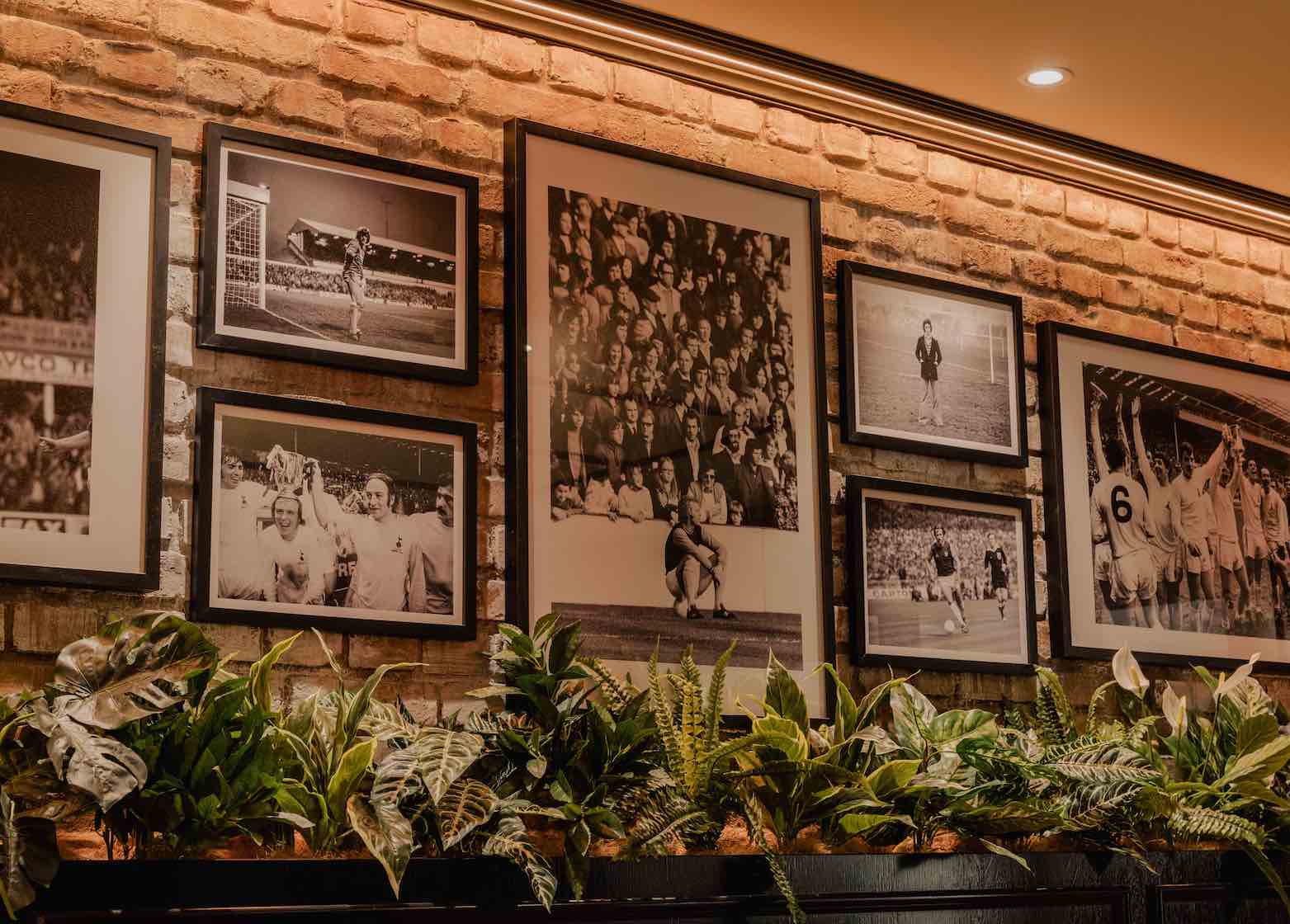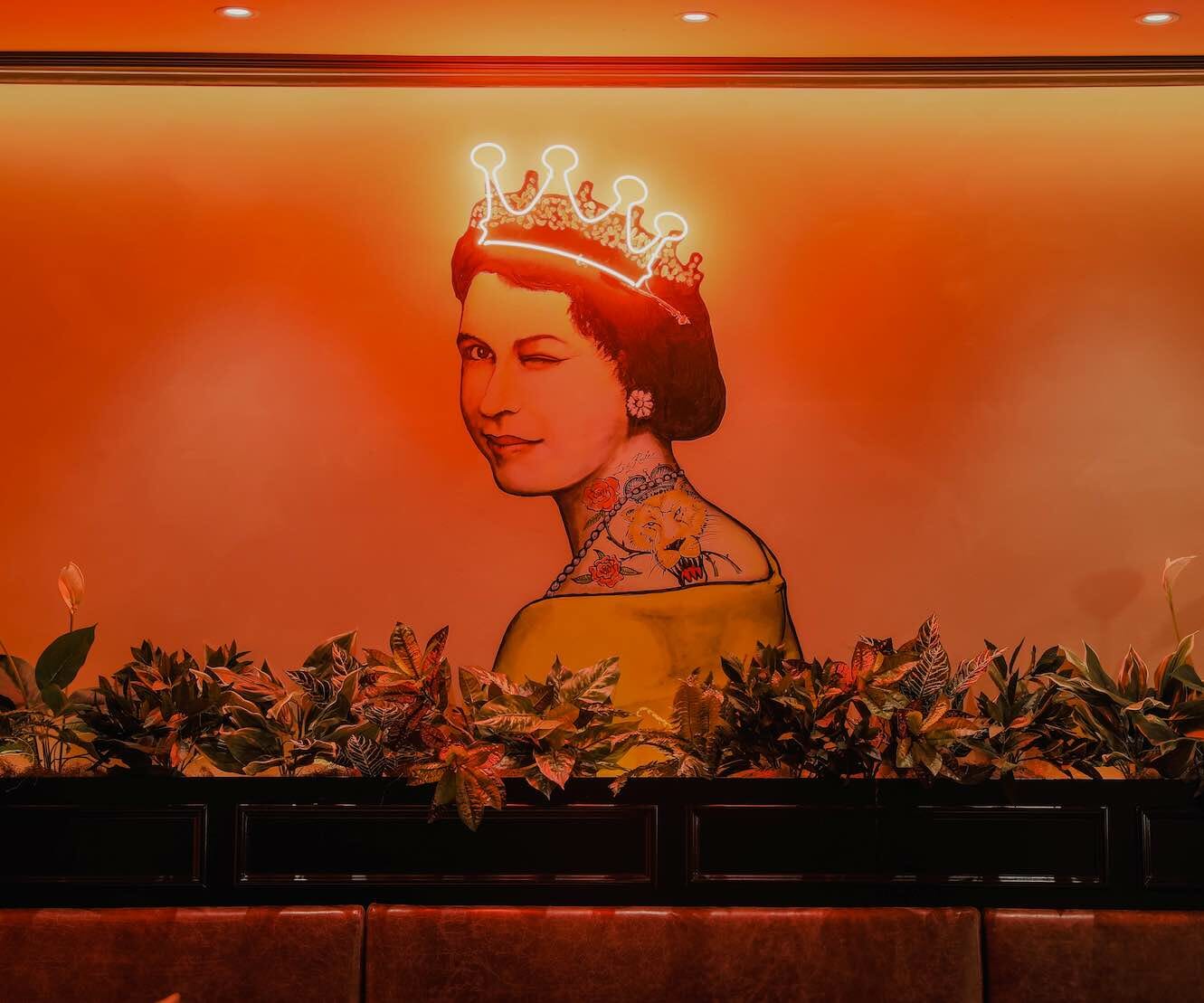 Covid has been a nightmare for most businesses; for construction it has caused delays around materials, product availability and lack of labour. For this project alone we had to re-specify plumbing fixtures 3 times, flooring 4 times, door hardware twice, fabrics 3 times. I could go on. The administration layer Covid brought added much frustration.
However the memory of that frustration fades quickly when the doors are opened and a nice cold English brew is there next to the delicious traditional fare – I had toad in the hole – Bangers n Mash in a large Yorkshire Pudding. Mouth-wateringly good and a must visit for the food alone.
The design was driven by a very passionate client who had a clear vision of 70% traditional 30% modern. This space delivers on that – there is traditional detailing from the moment you enter, whether that be Hobson Street or the Viaduct. The Viaduct entry is snugly positioned between Giraffe and Soul Bar.
Throughout the space you will see a nod to traditional with the use of dark timbers, leather and timber moulded detailing. And then in surprise fashion you will have snippets of modern through the use of graphics, feature lighting and furniture. In particular a favourite is the use of a neon crown over a tattooed Queen Elizabeth.
If you are looking for a function space, look no further than the Churchill, a smaller boutique bar at one end. There is floor to ceiling book shelving filled with antique books and old suitcases. There is a  stunning modern styled chandelier, an enormous chesterfield couch for lounging along with a red phone booth. This hidden gem feels part of the whole but also has a unique quality about it too.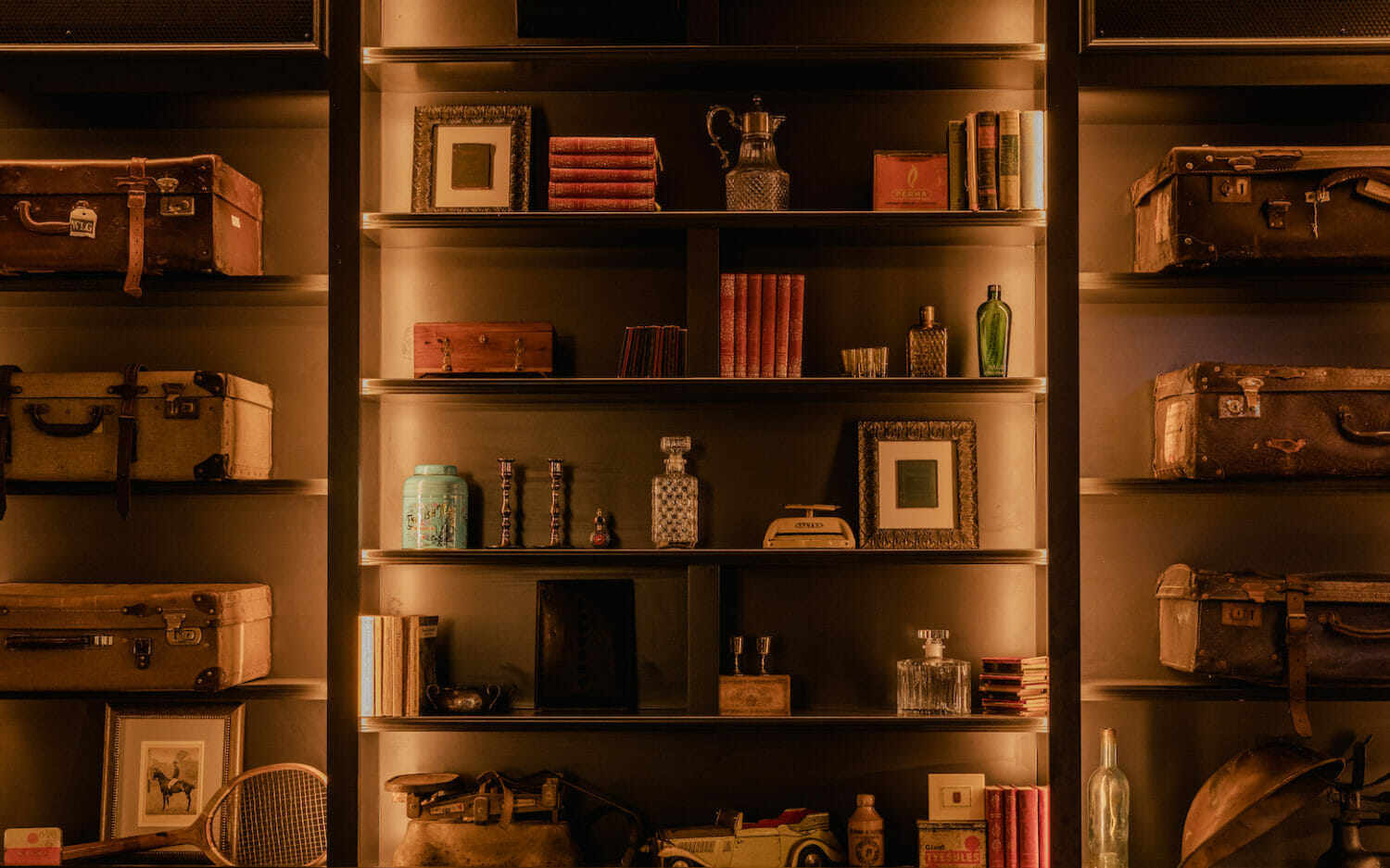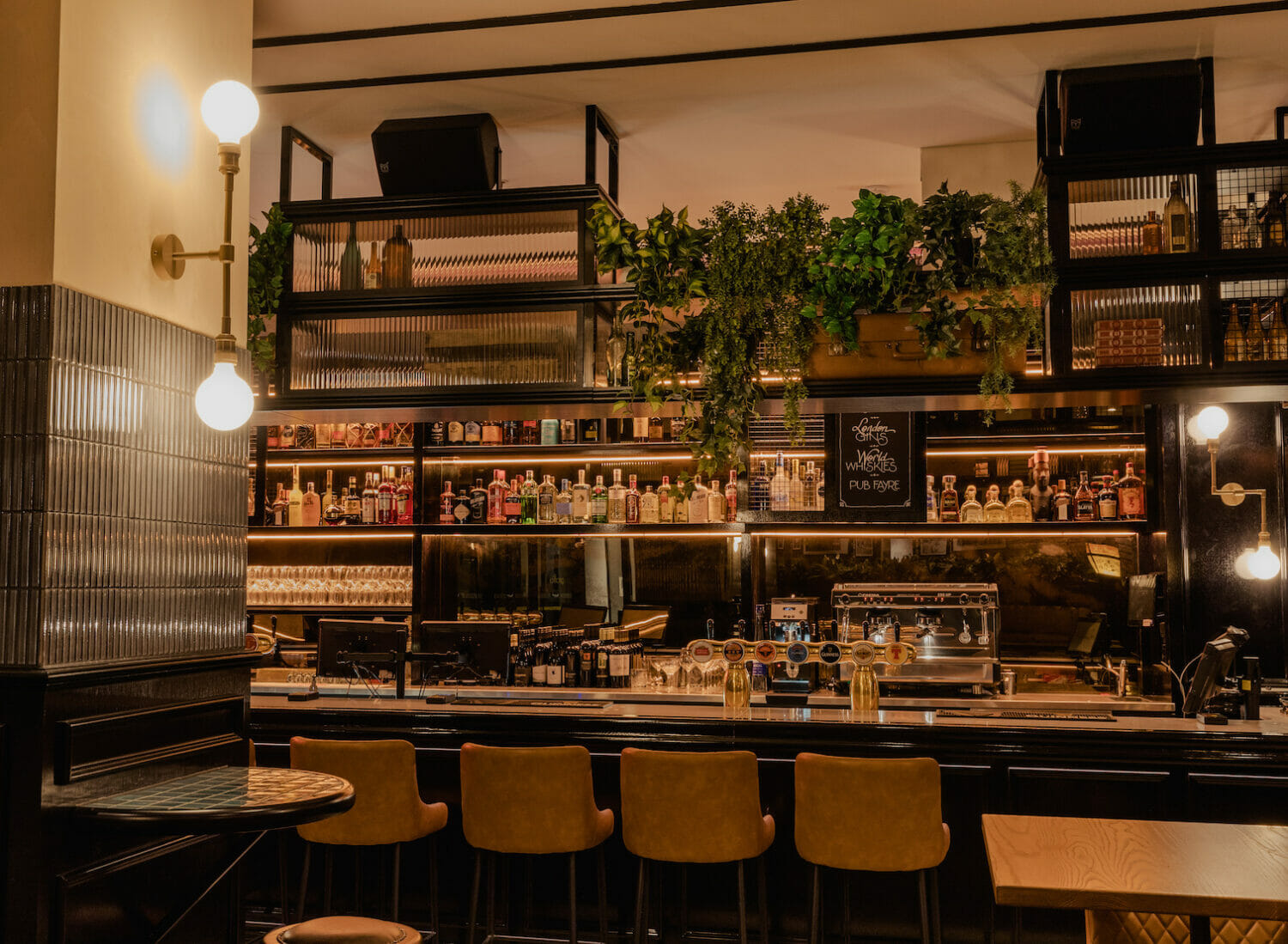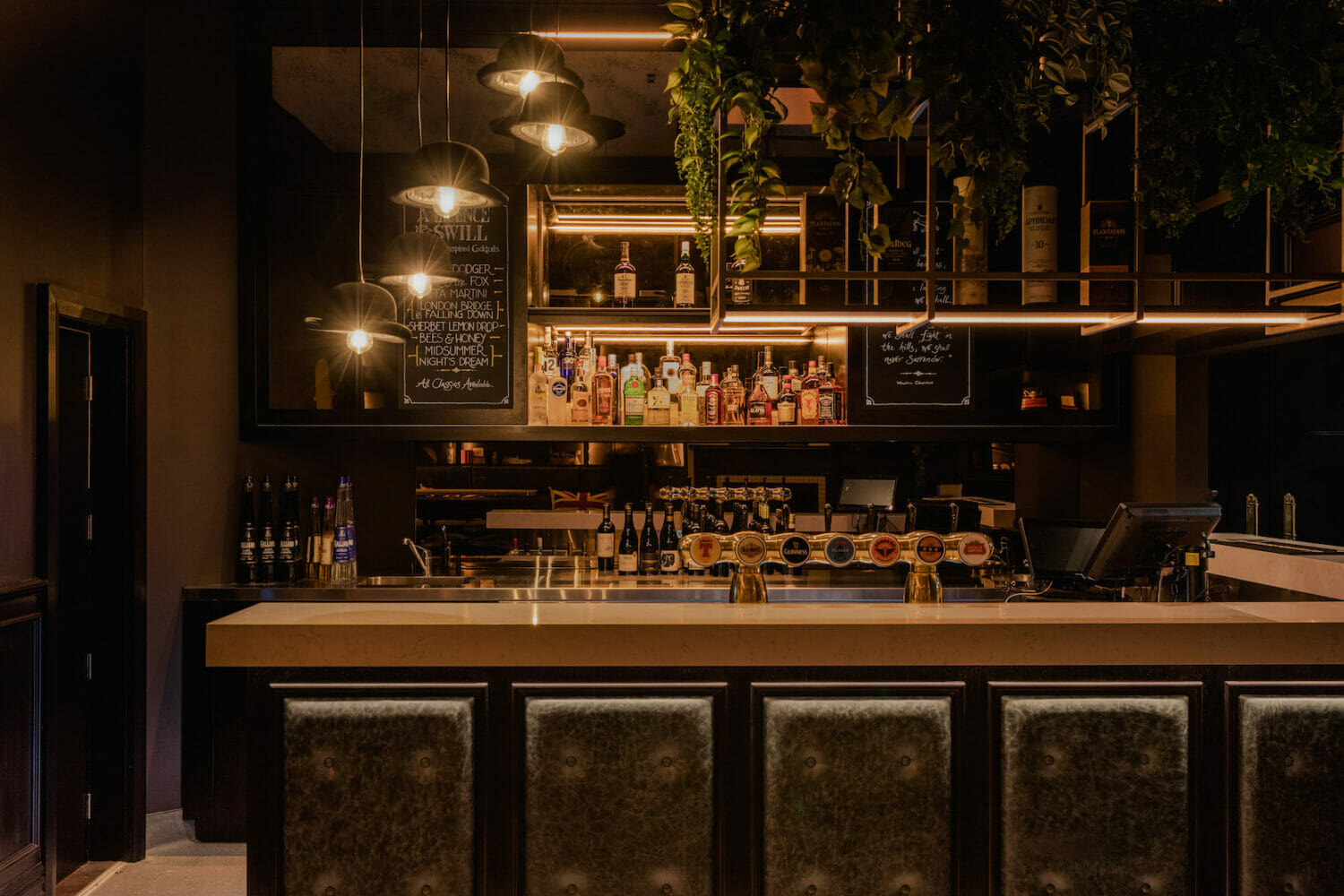 This project was a true highlight for Spaceworks. Victor Chen, Lizzi Whaley, Kim Gibb & Ella Simkin were the backbone of its delivery for Spaceworks. Leading up into the last week the full team were on site staging bric a brac, staining old leather chairs, moving around furniture and guiding plant placements. It was an incredible honour to bring this project to life for Good Spirits Hospitality – thank you.
Thanks also to Datum Projects,  Covid did not make this easy and we appreciate all you did to make this project a priority.
This space caters to many; the food, the fare, the design, and the ambience…This should definitely be your new local.
Lizzi Whaley
CEO