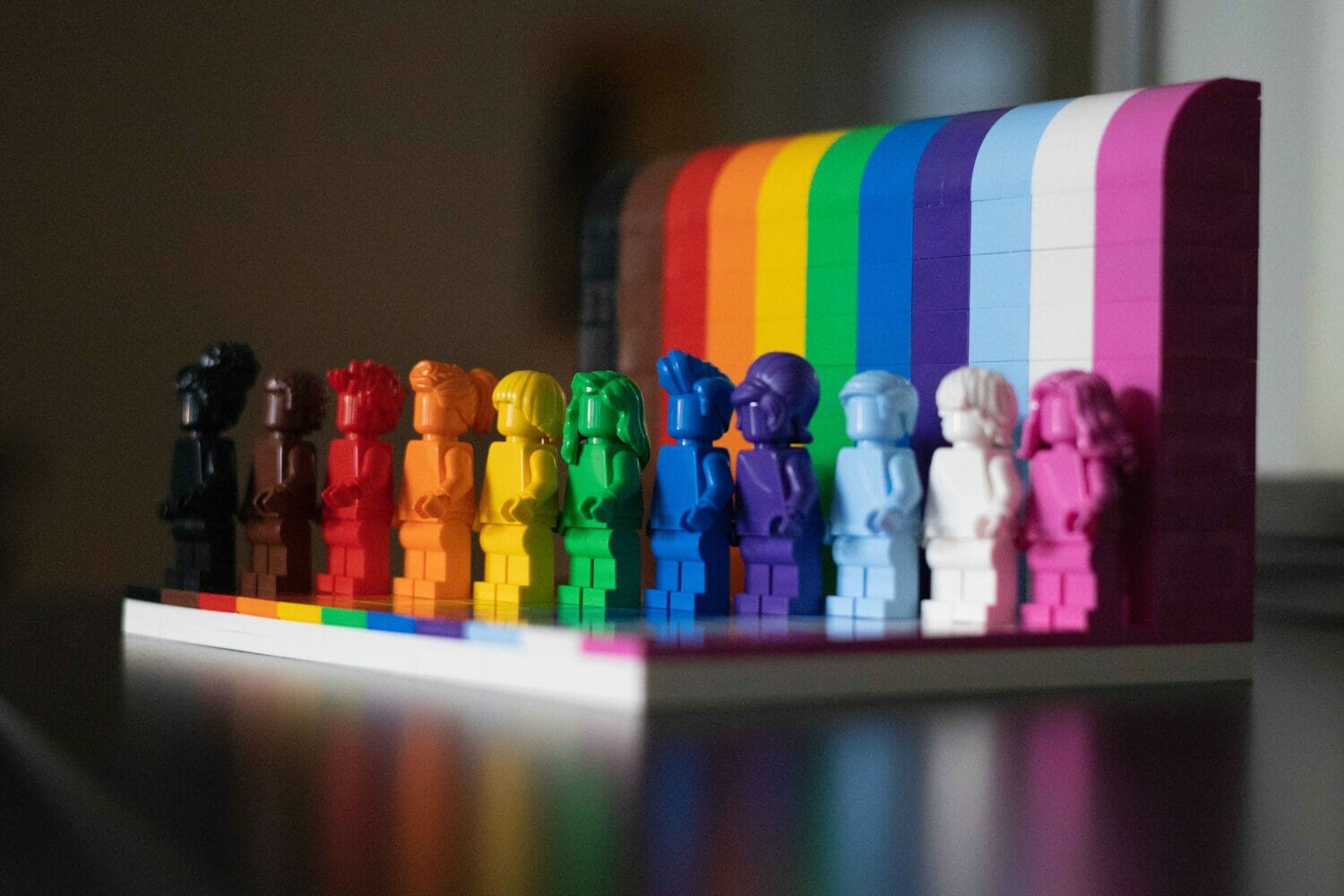 February, 2022
Supporting Pride in Retail
Opinion
Our Spaceworks CEO Lizzi discusses how retailers can support Pride, inclusion, and diversity.
Our communities are becoming more diverse and our retail landscape mirrors this.
As an advocate for diversity and inclusivity I find this an exciting space to play in design-wise and to study.
From a retail design perspective, we are being asked by retailers to review and include diversity + inclusive thinking for both their staff and customers. This heightened awareness and desire for both diversity + inclusivity is driving change.
Diversity and inclusion are often bundled together but should not be confused as the same thing. This definition sums it up beautifully:
 'In general, diversity involves the full range of human differences and should not be limited by narrow definitions. This often includes attributes such as race, ethnicity, gender, gender identity, sexual orientation, age, social class, physical abilities or features, religious or ethical values, national origin, and political beliefs… It can enhance innovation and creativity, opening our minds to fresh ideas and invigorating limitless possibilities.
Inclusion, on the other hand, builds upon involvement and empowerment, where the inherent worth and dignity of all people are recognized. An inclusive environment promotes and sustains a sense of belonging for everyone'  (source).
This Pride Month we have been looking at the various sectors we work in and how these environments can be inclusive for rainbow communities in particular.
Here are some of our ideas:
🌈 Employ from the Rainbow Community. They are often creative and colourful, and add to the diversity mix in any team. A diverse team at includes rainbow, race, gender, age and ability, and  provides a cross-section of perspectives, insights and experience.
🌈 Be vocally inclusive to show that including everyone is the very fabric of your business. Included people are more adaptable, more productive and more involved employees/team members.
🌈 Provide gender neutral facilities including toilets and change rooms in stores which makes it possible for all gender identifications to feel safe and seen.
🌈 Be Pride Proud. If you are a retailer with pride flags on your email footers or in your retail store front, be sure that the rainbow staff who work for you feel this is genuine. Displaying the pride flag without backing this up with internal policies, behaviour and practices is just lip service. If your team believe it, it will resonate with your diverse mix of customers making them feel included and seen.
The New Zealand community at large is diverse so it makes good business sense to grab the opportunities that this offers with both hands. This February, Pride Month, is a good time to consider adding rainbows to your teams.
Lizzi Whaley
CEO