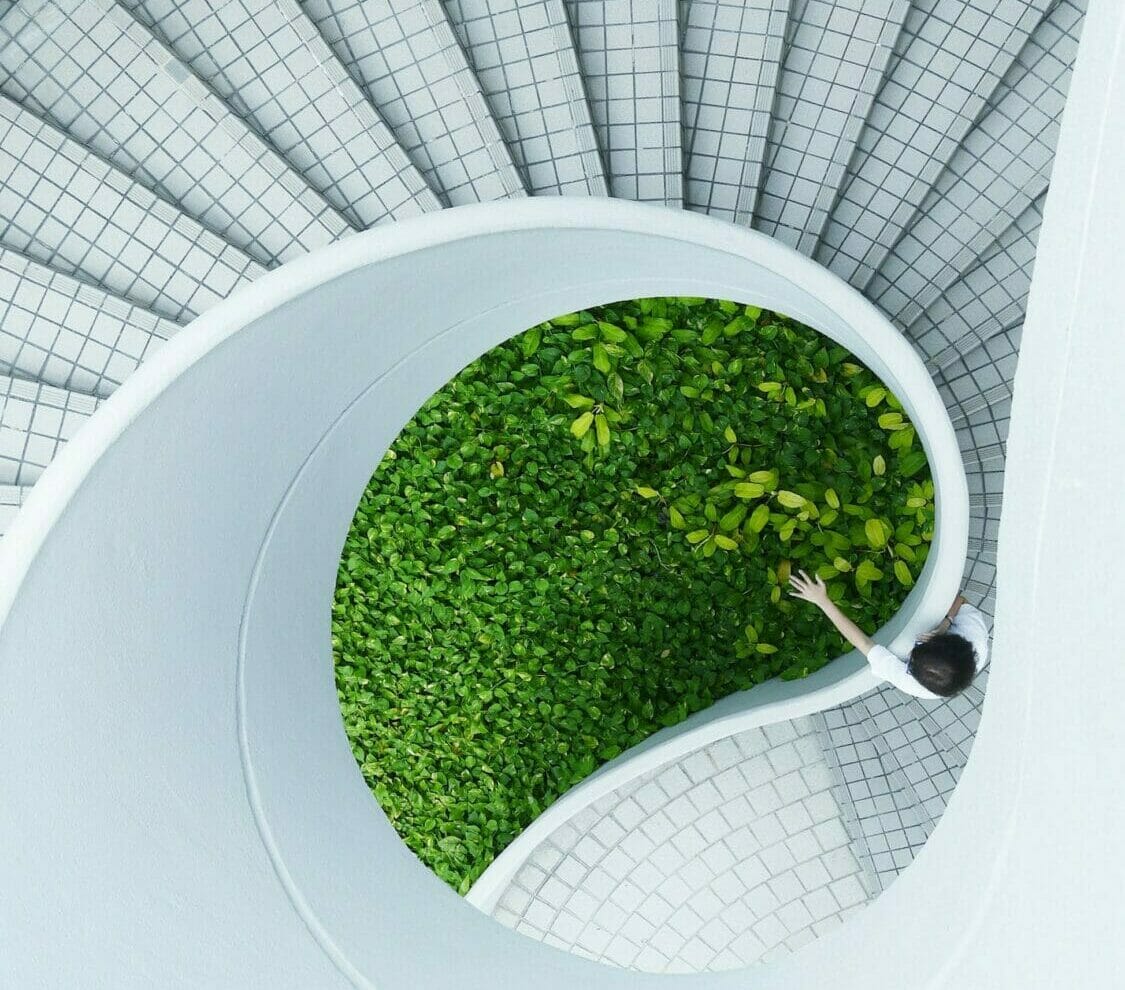 August, 2021
Design As a Tool to Advance Change
Opinion
Traditionally, the way design has been applied has been constrained in many ways – by gender stereotypes, by the language used to describe it, by a lack of consideration for inclusivity or for the wellbeing of the people using the space being designed, to give a few examples.
It is heartening to see things are evolving, although we still have a long way to go. However, I believe that by encouraging others to open their minds to the many ways we can use design to create more diverse and inclusive spaces, especially in workplaces, we can pick up the pace of positive change.
How my view of design has changed
I'm a passionate designer.  This means I'm enthusiastic about what I do and I especially love seeing the aesthetics of a great design concept come together.
But as with most things in life there is change and my relationship with design has evolved over time.
I spend hours researching, reading, watching and investigating the impact that design has in its role as a tool for life.
I love seeing design . . .
used as a tool for businesses to grow, evolve and innovate;
used as a tool for changing behaviour and for assisting in breaking down gender barriers and stereotypes;
playing a key part in including diversity in culture and gender;
supporting businesses in their HR retention and acquisition strategies.
As my design career matures, I see design far less in visual terms and more as a multi-sensory experience that has a lasting impact on people.
It is this that dictates how we think, feel and behave in the spaces around us.
Design in the workplace
Design has long been considered a great tool for the retention and acquisition of staff.
After all, that's why installing gimmicky slides or rock-climbing walls was all the rage at one point.
Now, a business is more likely to make a health and wellbeing space available because they want it to positively impact the physical and emotional health of staff.  It's no longer a means to an end, but an end in itself.
August started with World Breastfeeding Week, which was an opportunity to create awareness around the need for a multipurpose space where breastfeeding and breast pumping can take place. Such places also offer privacy for prayer, power napping and meditation.
The presence of such spaces in a work environment raises questions about the value they add and whether they help support either new mums to return to the workforce or allow staff to feel supported in their personal health and wellbeing.
In the past, health and wellbeing has taken many shapes and forms – for some businesses it was weekly yoga or a high-intensity interval training (HIIT) bootcamp, while for others it was simply a company-supplied fruit bowl.
The pandemic has put far more pressure on businesses and the built environment to play a larger role in people's emotional and physical health and welfare. Wellbeing, safety and hygiene considerations have come to the fore.
Now, spaces are evolving to meet user needs. A wellness ecosystem is resilient; it is focused on health, diversity and inclusivity.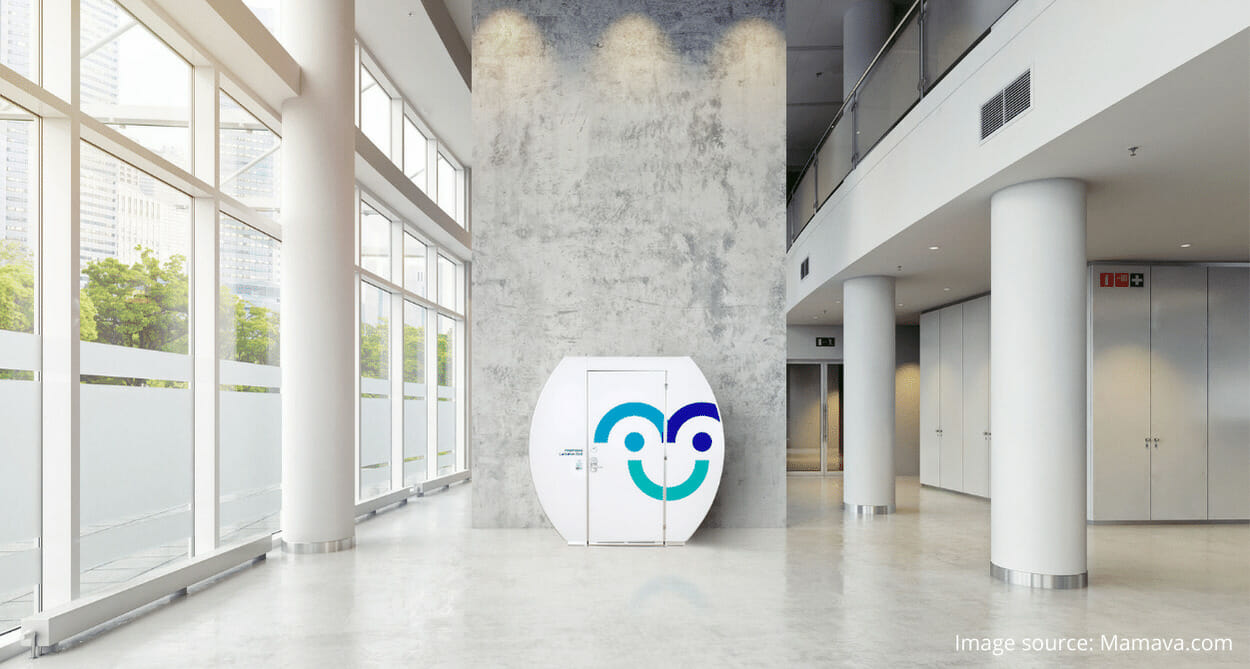 How design can be a tool for inclusivity
The best spaces are those created with inclusivity at their heart. The hot new term for this is 'user-centric design'.
Our awareness of the depth of inclusivity is growing. It encompasses much more than just rules and regulations around inclusive design for the disabled, although in my opinion this is still too often an afterthought and tick box exercise rather than a carefully considered integration into the overall design.
 Inclusive design considers the full range of human diversity with respect to ability, culture, gender, gender neutrality, age and other forms of human difference.
I favour developing conversations around breaking down gender barriers in the built environment to provide spaces that are about inclusion.
In many situations that would involve gender-neutral facilities – providing spaces that help new mothers returning to work in terms of health and wellbeing spaces that can double as a private, soundproof breastfeeding/pumping space.
Given Breastfeeding Week, it has been a hot topic whether providing a space like this would assist new mothers to return to the workplace with dignity and a feeling of support.  
We have just run a poll about that and there was overwhelming support for businesses to provide such spaces where possible. So, that is something that we, at Spaceworks, will be more mindful of in our future office designs.
How language impacts design
Have you ever noticed that when describing interiors, the word 'masculine' is often used when referring to industrial spaces, dark colours and lots of woodwork?
On the flip side, 'feminine' is often the label given to spaces featuring light colours, floral motifs and softer, more pastel shades.
By using these terms, we reinforce gender stereotypes and limit our potential to communicate the design effectively.
From the moment we are born we are labelled by gender norms and this is not just exclusive to the way we refer to people. Interior design schemes are also often referred to as masculine or feminine.
A space does not have a gender so therefore we should not describe it by gender either.
When a space is labelled as masculine and/or feminine, it's clear that these terms are based on stereotypes and long-held cultural norms.
I believe we have a responsibility to refer to design in an inclusive manner.
By de-gendering interiors, I challenge us, myself included, to see design as a tool that can include everyone.
Lizzi Whaley
CEO