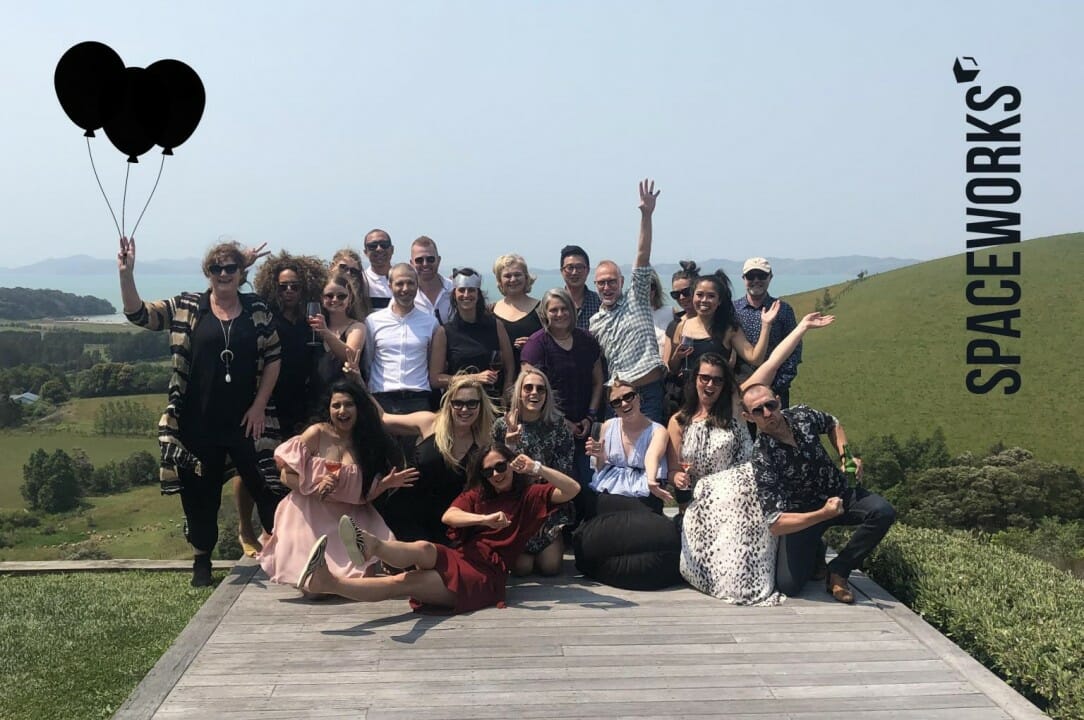 November, 2020
Spaceworks turns 20!
Opinion
November 1, 2020 marks the 20th birthday of Spaceworks Design Group. I am fortunate to have been a part of its story for 17 of those years, 15 as owner and CEO.
It has been a labour of love with both highs and lows that have sculpted me as a person. I can say without doubt it has been the biggest influence on who I am today. Like me, love me – or not – being CEO of a growing business has taught me who I am, what I stand for and who I want to be for others.
The past 17 years have been a rollercoaster ride; one that is inside, in the dark, never knowing if you were going to go up or down, where there'd be a bump in the road or a sheer drop. I'm sure I'm not alone in this especially this year, the one that will go down in history books as belonging to Covid-19.
Much of my personal and business life has been intertwined. I often experience something in one and apply the learnings to the other.
From a business perspective, we survived the GFC, which came two years into my ownership. We experienced our single biggest loss – a client falling over owing us $110,000 when we had just three staff. We have had successful hires and we have had some shockers. Some just didn't fit and one thought they should date the boss – me?!
We spent 10 years in a legal dispute with a former business partner, in which Spaceworks and I were the defendants. We went through terrible growing pains where we just could not get ahead, our productivity was poor and our systems were no better.
Thankfully the past three years have been a complete turnaround. We now have an amazing diverse team, we have spent a lot of time on our leadership, systems and processes – so much so that we now run like a well-oiled machine, and this year the cherry on top was winning the law suit… twice… even including the Court of Appeal. What does that win mean? I can get on and do what I do – running my business.
Personally, my life has been much the same rollercoaster. I started as CEO as a single mother living with my parents. I fell in love and got married, and had my second child. The GFC took my husband's business and our marriage with it.
I navigated life running a business on my own, relying on those I had pulled in close. Through this time Spaceworks was in the High Court. I was one of the defendants and faced losing everything I had built. But more importantly, I felt personally responsible for the 22 people I employed. To fail or walk away was to fail them and to me that was not an option.
I've learned a lot in these last 20 years but here are 12 that feel imprinted:
Relationships are King – I would never have survived the GFC without leveraging relationships.
Honesty and transparency – I call a spade a spade with everyone – my team, my clients and our suppliers. Everyone always knows where they stand and where we are going.
Don't put all your eggs in one basket – when our main client fell over we nearly sunk. We have never been in that position since.
Don't be friends with your employees, make sure the roles are clear.
Never present problems, always present two or more solutions.
Listen, listen, listen – I am still working on this!
Don't bag anyone – ever! I feel shamed when I hear industry partners doing this.
If it doesn't work anymore – change it. This included marriage for me.
Be agile – always. Never be stuck in a rut.
Failure should be a lesson not a defeat.
Love what you do, so doing it keeps you going. Whoever said love what you do and it will be like you never work a day in your life spoke nonsense!
Build an incredible team around you – staff, mentors, clients, suppliers…
The journey is far from over, and no I don't have an exit plan. I continually improve Spaceworks for myself, those in it and those we serve.
A massive thank you to my incredible support team, my staff, my mentors, my family, my children and my friends. I could not do this without you. And on a personal note – I am in love again.
So, despite everything 2020 has thrown at us and the ups and downs of the last 20 years, I confidently state I'm looking forward to the next 20.